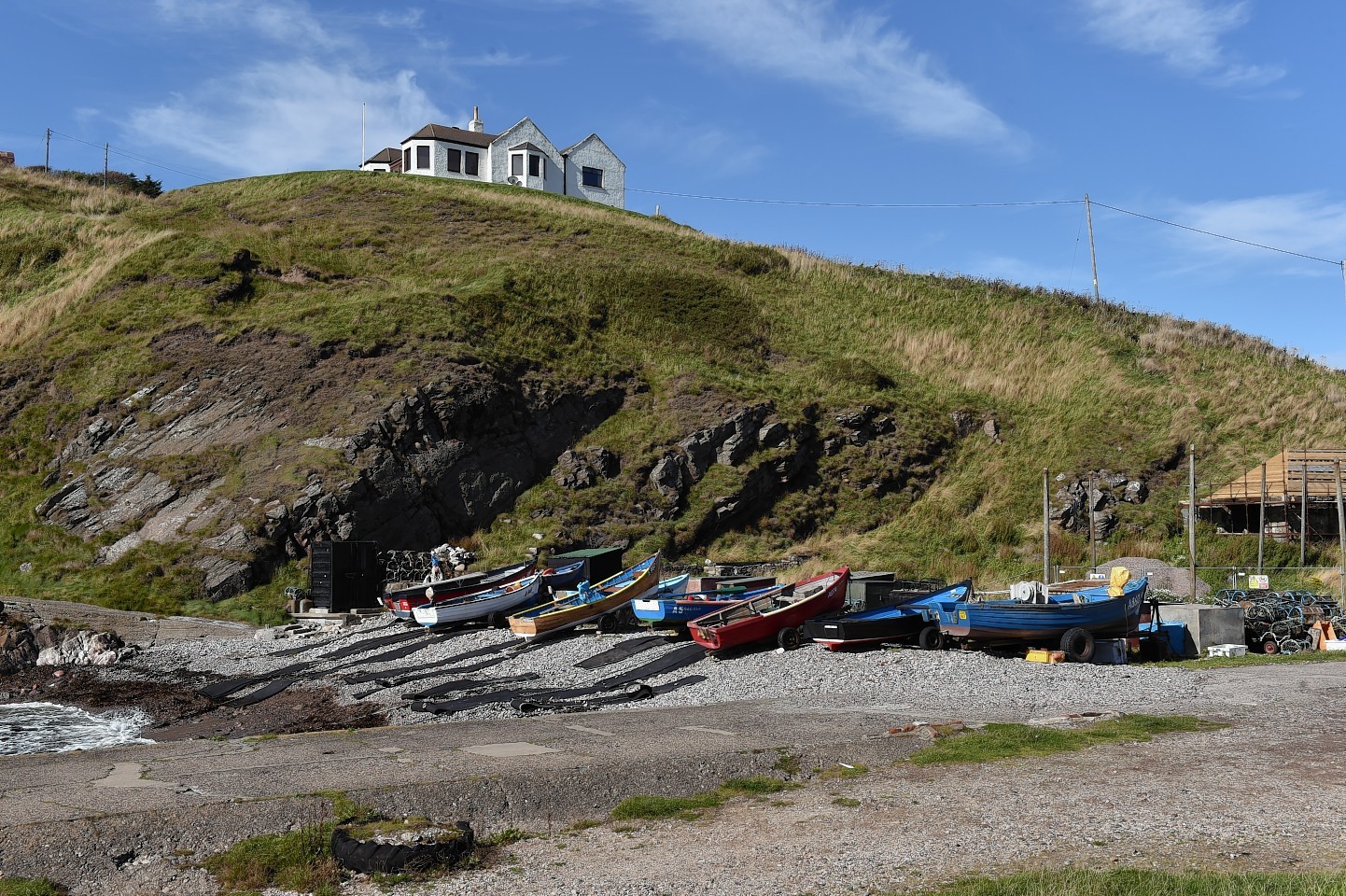 A petition to keep fishing boats at an historic Aberdeen harbour has been signed by more than 2,800 supporters.
The online campaign was launched earlier this month after fishermen were issued with a second eviction notice to remove their vessels from Cove Harbour.
It comes more than a year after landowner Pralhad Kolhe, a consultant plastic surgeon in the city, first ordered the boats from his land.
The most recent notice states that visitors to the harbour – where fishing has gone on undisturbed for centuries – could also face action if they are seen parking their cars in the area.
Jim Adam, chairman of Cove Fishermen's Association, said they had no plans to leave.
The 65-year-old, of Stoneyhill Terrace, whose family have fished from the bay for 50 years, said: "Not one boat is being moved.
"There is a lot of really strong feeling in the community that the boats should stay.
"This is people's livelihoods we are talking about."
Mr Adam said the fishermen were "angry and frustrated" by recent developments.
He said: "I just don't see why this guy has got the right to take away something that has been going on for 300 years.
"It cannot be right.
"If you are going to stop people taking their cars down to the harbour, all sorts of recreational users like divers and kayakers will be affected as well."
Fellow fisherman George Skinner, 66, who has kept a boat at Cove for 35 years, said he would no longer be able to fish from the harbour if he moved his boat.
He said: "Every boat here is on a beach trailer, not a road trailer.
"Where would I keep my boat and how would I haul it up the shingle beach without a winch?
"We will just have to sit back and wait and see if he follows through with his threats."
Local councillor Andrew Finlayson said it would be unfortunate to "destroy" something that had been on the go for hundreds of years.
The member for Kincorth, Nigg and Cove, added: "I am very concerned with the way the situation has blown up again and I will be asking council officials whether there is any way the current situation can be resolved."
Mr Kohle was not available for comment.