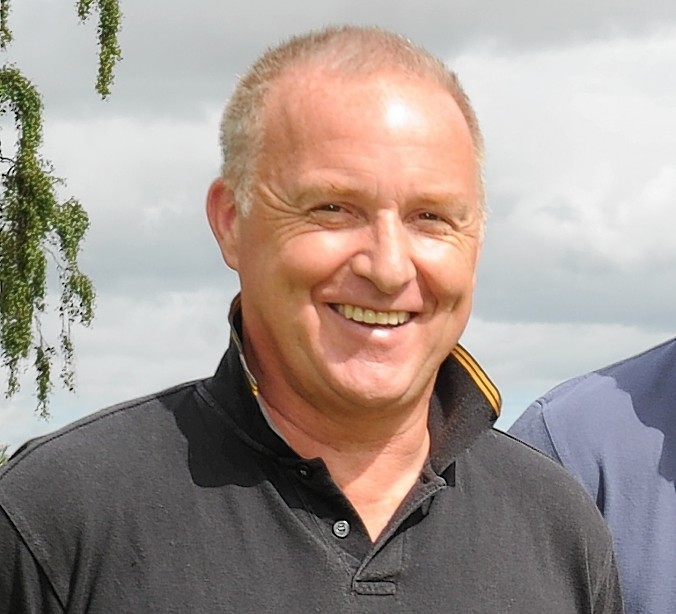 A doctor who faces being struck off for having a relationship with a vulnerable patient broke down yesterday as he told a tribunal he "loved her more than he had loved anyone before".
Divorcee Dr Gordon Carter admits befriending the woman at the Bydand Medical Group in Huntly before sending a series of flirty text messages, which led to lunch dates and long walks in the countryside.
Following one of their dates, the 52-year-old drove the woman – known as Patient A – to a secluded area where he kissed her and put his hand down her top, despite previously insisting they respect professional boundaries.
The "cloak and dagger" relationship later escalated, and they had sex at his home in Insch.
Dr Carter – who is also a director and club doctor for Huntly FC – has already accepted he had 15 consultations with the woman between July 2013 and February 2014.
He admits exchanging numbers and later text messages with her, and then engaging in an emotional and sexual relationship with the woman between January and October last year. He denies specifically "pursuing" the relationship.
The woman, who has "abandonment issues" told the tribunal on Monday that she received a message from him in 2014, which said: "Happy New Year from your favourite doctor."
Yesterday he insisted he had not ended the text that way, but admitted that when he had looked back on the messages a day later he realised they had become personal and he had "crossed the boundary".
He claimed she became angry when he told her the messages could not continue, and suggested she should see another doctor.
However, within weeks the pair had resumed their personal contact and went out for lunch to a nearby village.
Dr Carter told the tribunal: "We went down to an area where people walk their dogs and it is quite scenic to have a chat. I, having before that insisted on boundaries, kissed her."
After deciding they "very much wanted to be together", Patient A began seeing another doctor in February last year.
Asked by his solicitor Andrew Hockton what his feelings were towards Patient A, he said: "Eventually I loved her."
Speaking through tears he added: "I got on fantastic with her parents and son and she got on with my family. I was introduced as her potential long-term partner.
"For me it was a natural, loving relationship. She told me often that she loved me more than she had loved anyone in her life before. At that time I felt the same.
"She was getting better, she was good fun to be around and we enjoyed each other's company. It was the most natural thing – I don't see it that way now – but it was at the time."
The pair revealed their relationship in June last year and it continued until October.
However, by that time a General Medical Council investigation had been launched because of a complaint made by Patient A's former psychologist. The hearing continues.