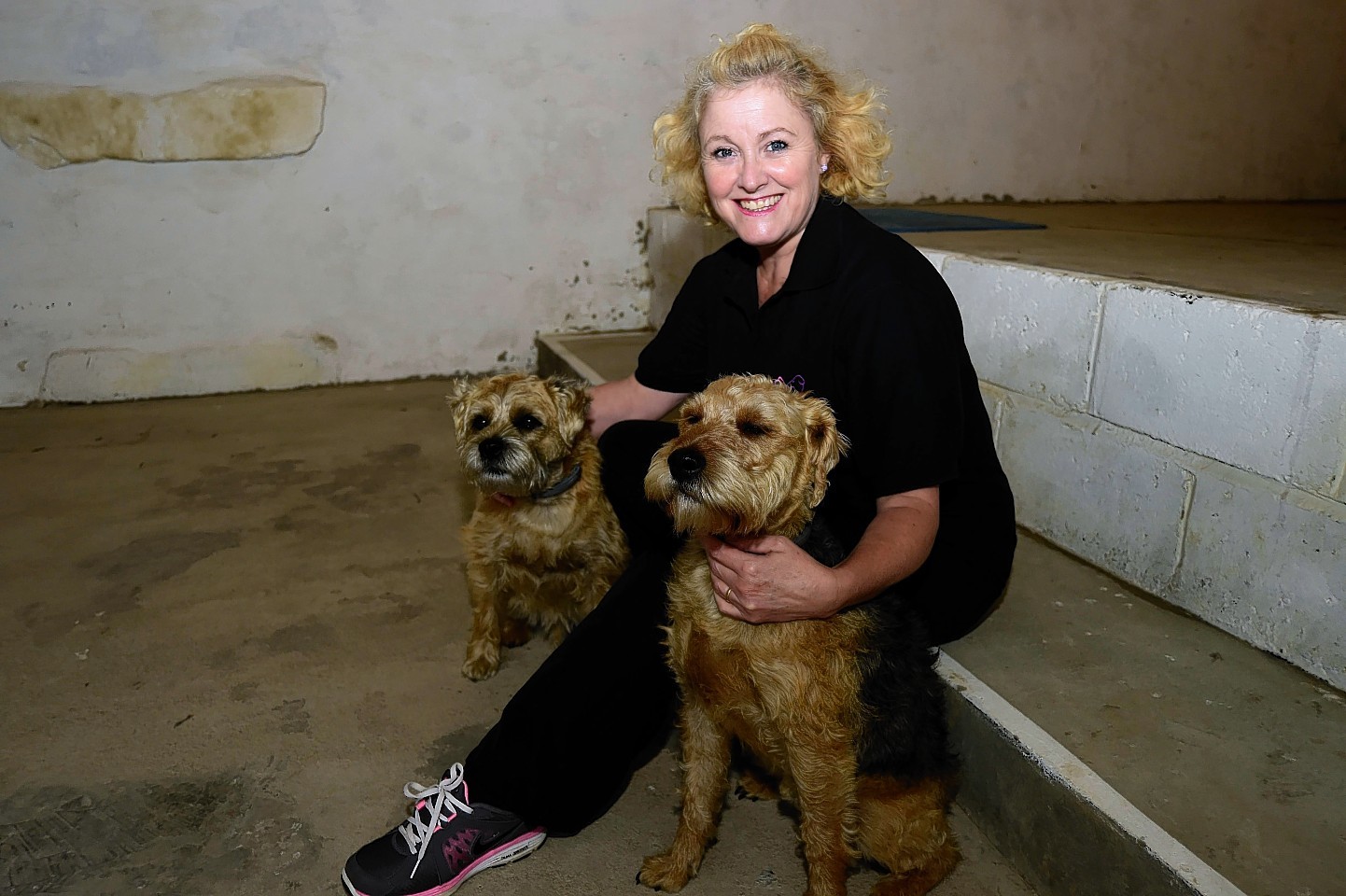 Dog owners in the north-east could soon offer their beloved canines a revolutionary treatment – if plans for a hydrotherapy centre are approved.
Tracey Jones and her husband Steve moved to Turriff earlier this year and hope to bring their pet pool rehabilitation expertise to the area.
The proposed hydrotherapy pool would be used to get dogs recovering from major surgery back on their feet. It can also be used to help slim down obese pets.
Mrs Jones – a qualified veterinary physiotherapist and hydrotherapist – said last night that she had extensively researched the need for the service in Aberdeenshire, and had a "very positive" response.
"Turriff and the surrounding area has a large population of dog and cat owners, all of which at some time in their life may require veterinary assistance and surgery," she said.
"As in humans, following surgery physiotherapy or hydrotherapy can be of immense benefit to ensure and aid a good healing process."
Recent studies show that one minute spent in a hydrotherapy pool is equivalent to a one mile walk for a dog. The added benefit is that swimming is low-impact exercise which does not put strain on damaged limbs and joints.
Mrs Jones' company Fusion Pet Physio offered the therapeutic services for several years in Suffolk, before she moved to Delgaty near Turriff in July.
Legislation covering physiotherapy and hydrotherapy for domestic animals is very strict, and all Mrs Jones' clients would be referred by local vets.
She added that the business would not adversely affect neighbouring properties.
She said: "Any noise created from pets attending appointments should not be a factor to the local population, as the nearest property is located nearly a mile away. Dogs and cats will not be left overnight."
If approved, the venture would employ two additional members of staff – a receptionist and a second therapy specialist.
The couple have applied to Aberdeenshire Council for planning permission to convert a steading on their land into the canine physiotherapy unit. The application is open for public comment until Thursday, November 5.