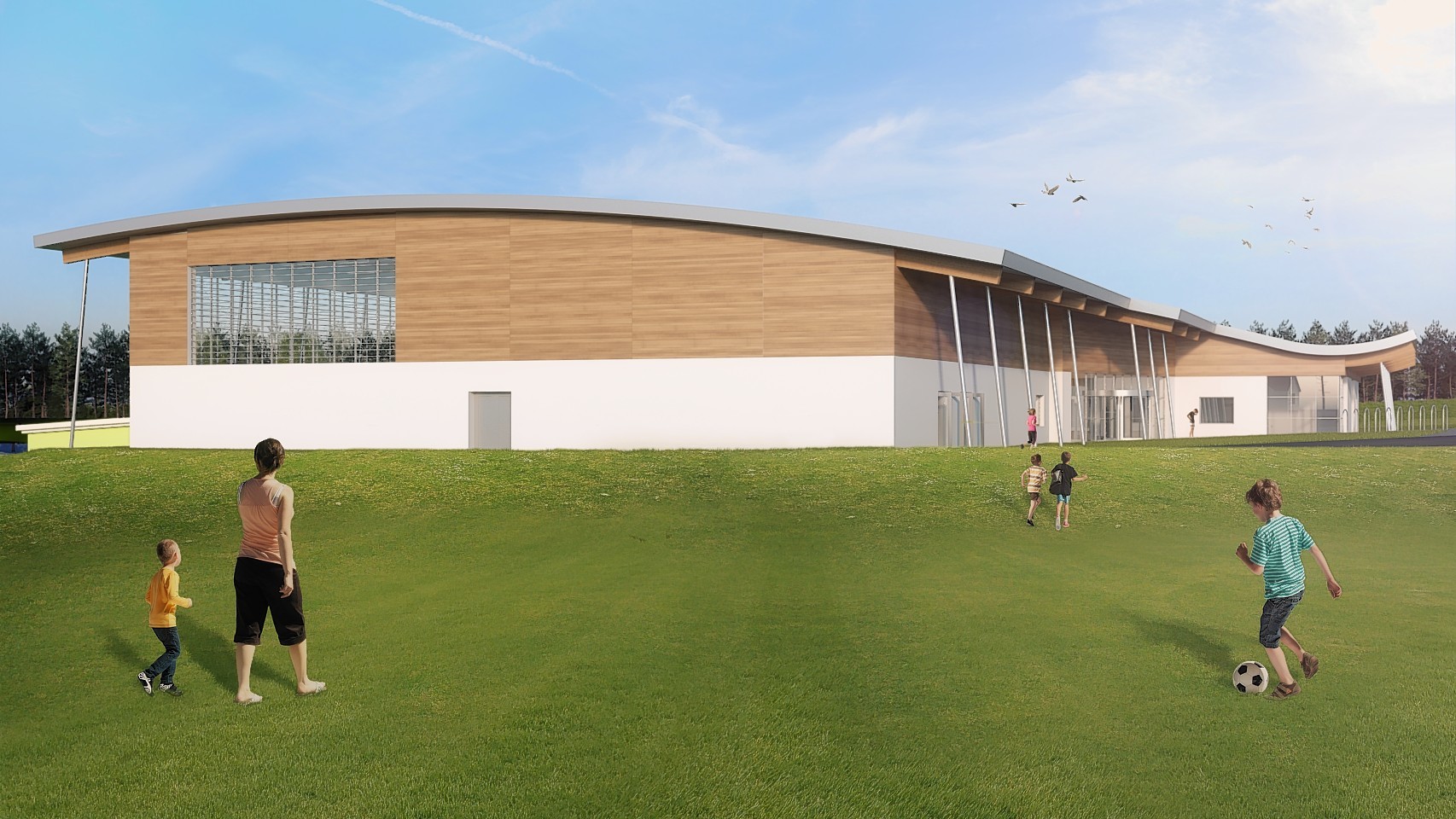 An Aberdeenshire town's highly anticipated £8million sports centre is a step closer to becoming a reality after clearing its first planning hurdle.
Planning officers have backed Bancon Homes' early blueprint for a mixed development including Banchory Sports Village, 90 homes, shops and care home.
The leisure centre will feature a six-lane, 25m swimming pool and separate learners' pool, a four-court sports hall, two squash courts and a fitness suite.
The council will pay £7.8million to build the sports village but the local community is in the process of raising £700,000 so it can have "extras" – such as an additional lane in the pool and another squash and sports court. So far, they have raised £544,000.
With the proposed masterplan backed by council officials, Bancon has now kick-started a series of public consultations on the project – the first of which was held last week.
Spokesman for the firm Harry McNab, said the plans were still in a very early stage, and that the consultations would help shape the final project.
He said: "We'll be looking at that to analyse the responses and see how we need to tweak the scheme. It seems to be a fairly good response, people liked the mix of houses we were doing and the mix of sizes on the site as a whole.
"We are very keen to get on with it."
The proposed development would be built between Hill of Banchory Primary School and Hill of Banchory West Road.
Banchory councillor Jill Webster said the sports village was a "long held aspiration" of the community and paid tribute to the work being done by its fundraisers.
She said: "It has been a long held desire of the local community to see a sports village and swimming pool come forward and I am very pleased to see every stage in the progress of its development. To see it will be a dream come true.
"The sports village fundraisers have been doing a fantastic job and are on their way to achieving the £700,000 target. This is a fantastic example of the community and the council working in partnership to delivery something of benefit to the community.
"I am pleased to see the application come forward and in planning terms it will have to be considered as any other planning application is through due process."