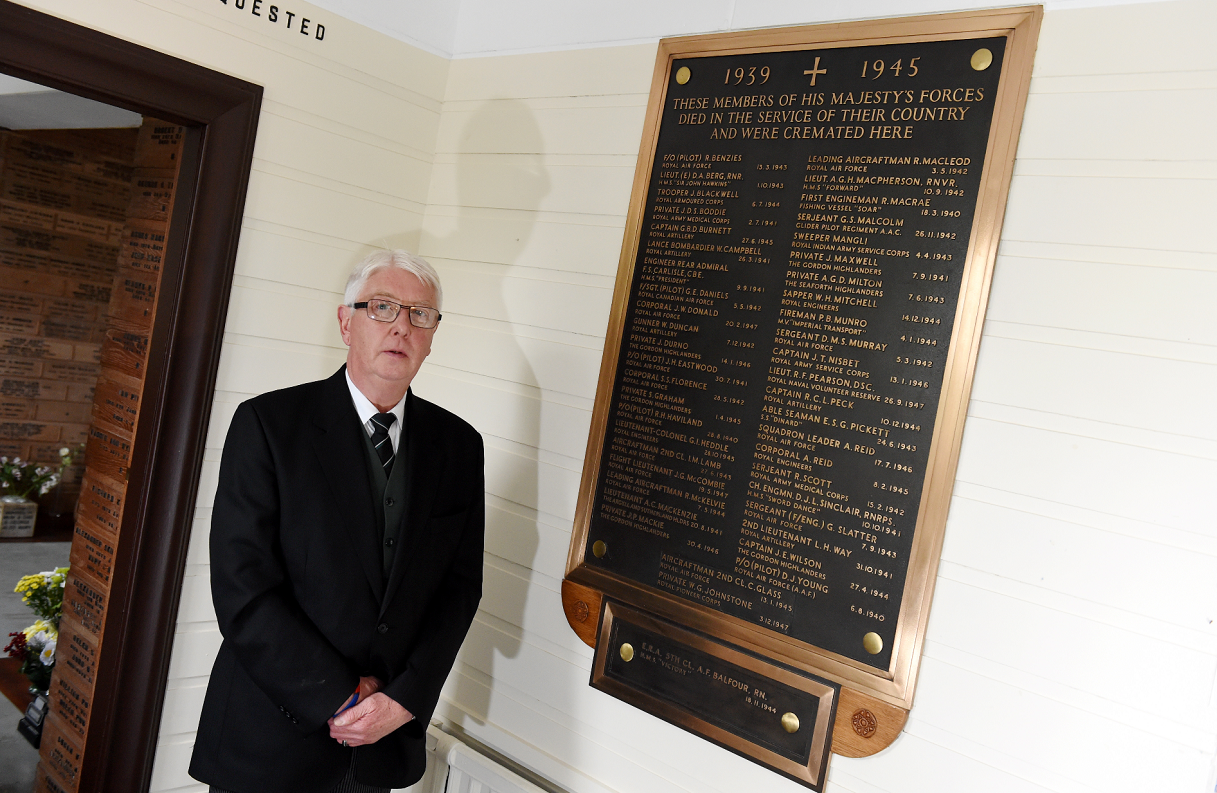 A funeral director is asking the public to help him track down descendants of soldiers from all over the world who died in the north-east while fighting in World War II.
Robert Duncan, who runs the Old Crematorium in Aberdeen's Kaimhill, is organising a Remembrance Day service for those who travelled to the city from across the Commonwealth during the conflict.
After going through years of records at the Garthdee crematorium, Mr Duncan said he could not find any mention of a memorial held specifically for the brave men and women who gave their lives in the north-east.
He now wants to find the families of men such as pilot G E Daniels of the Royal Canadian Air Force and Sweeper Mangli of the Royal Indian Army Service Corps so their memories can finally be honoured.
Mr Duncan said: "I took over here about six months ago, and while familiarising myself with this building I came across this plaque dedicated to the men and women of the Commonwealth who gave their lives during World War II and were cremated at Kaimhill when it was the old crematorium.
"Folk from all across the Commonwealth were immortalised on this plaque, but there's also some local people, so it would be lovely if some north-east folk could help me put faces and stories to the names on this wall, both from home and abroad."
If you know any of the names on the plaque, you can contact Mr Duncan on 01224 313800.