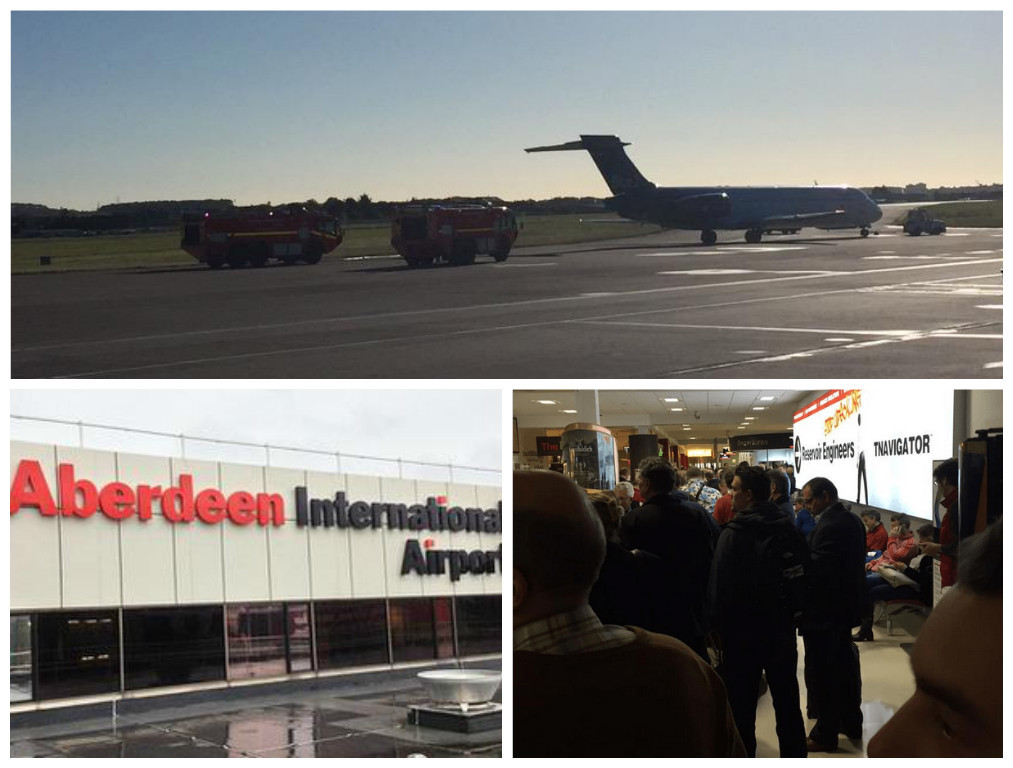 Passengers are being called onto flights again after this morning's security alert at Aberdeen airport.
Flights and plans were delayed, and tensions were high as passengers who had already passed through security were taken back and searched again.
And in a separate incident today, fire crews were called to reports of a plane exuding smoke as it came in to land, with two appliances sent to deal with the incident on the runway.
A spokesperson for Aberdeen International Airport said: "At approximately 10:00 hours today, police were called to a report of a suspicious item at Aberdeen International Airport.
"The terminal was evacuated as a precautionary measure and the incident has since been stood down.
"Passengers have been reprocessed through security and the airport has returned to business as usual."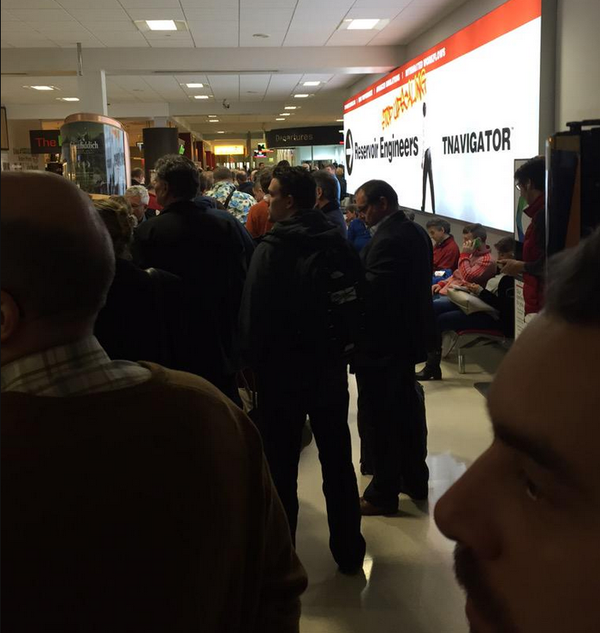 Police were called to the airport and all passengers who'd already gone through security (an estimated 400) were re-screened at security.
People at the scene posted on social media claiming the building had been evacuated.
Aberdeen airport's duty manager said: "We had an operational incident.
"All passengers screened in the last hour had to be re-processed. The airport was evacuated as part of a security operation. I can't tell you the nature of the incident."
Police gone through departures at Aberdeen Airport

— Jack Calvert (@EEJackCalvert) October 8, 2015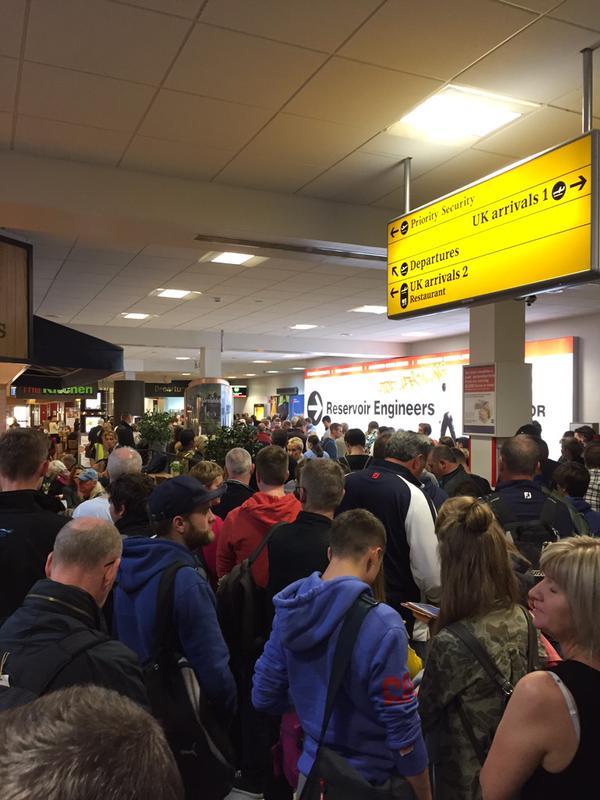 A passenger at the airport said: "The airport announcement was for 'operation reasons' but there are loads of police and border control…
"There were a lot of police who went through before us, those we saw were not armed, but had a really big presence."
Up to 400 passengers were sent back through security to be "re-screened."
A police spokesperson said: "Aberdeen airport has requested assistance from Police Scotland in the re-screening of passengers.
"Police are in attendance."
A man who did not wish to be named said: "We got told to wait on the plane then we were told that a suspicious package was found at the airport.
"We were then told that somebody had taken the bag and they couldn't find it again.
"So we were told to keep waiting on the plane."
@pressjournal unclaimed baggage in security with "canister" unconfirmed to have caused alert

— Gary Thomson (@burnend) October 8, 2015
A police spokesperson said: "There were no specialist units in the airport.
"There were no bomb disposal crews or dog handlers."
Police were called to the main terminal at about 09:40am.
A spokesman for the airport said  the lounge was cleared for about 15 minutes while it was searched.
Finally through to our Paris flight. Things appear to be in full swing again at Aberdeen Airport. Au revoir.

— Jack Calvert (@EEJackCalvert) October 8, 2015