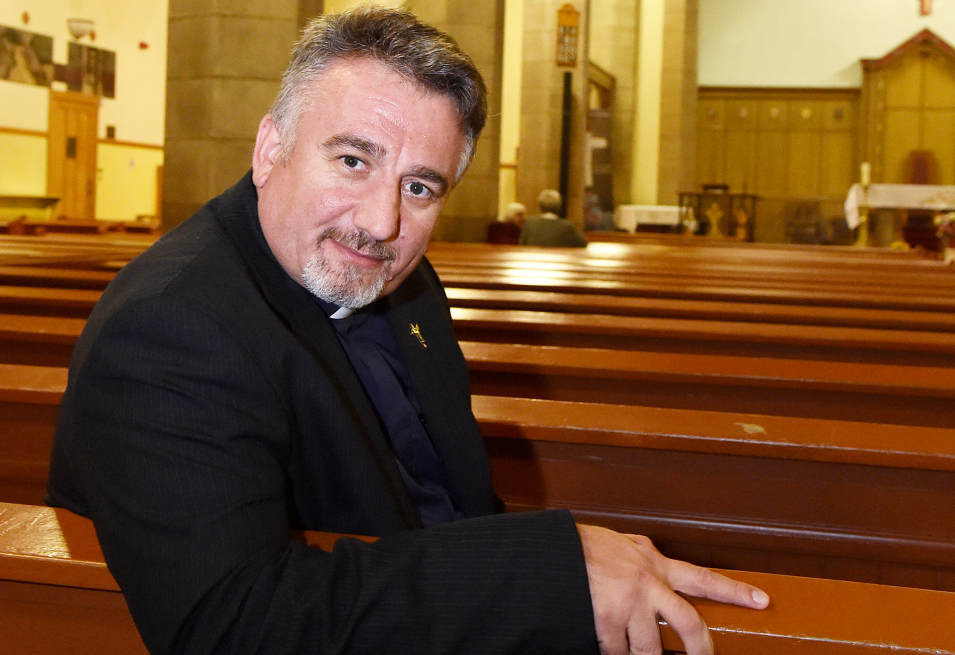 A Catholic priest from Iraq spoke in Aberdeen last night about how he used his unbreakable faith to endure nine days of torture at the hands of al-Queda terrorists.
Father Douglas Bazi, born and raised in Iraq, was in attendance at a special mass at St Mary's Cathedral in the city centre to share his story of persecution because of his beliefs.
He was joined by 15-year-old Victoria Youhanna from Nigeria, a student and former prisoner of Boko Haram, to speak to the congregation about the latest findings of Christian persecution charity Aid to the Church in Need.
After a mass, he explained his story of torture and abuse at the hands of his captors in 2006 which left him with a broken spine and his face and knees severely injured by blows from a hammer.
Speaking to the Aberdeen congregation last night, Father Douglas said: "They kidnapped me for nine days. During the days, I was a spiritual advisor to my kidnappers.
"They used to ask me about how to deal with their wives, and the same person at night used to beat me. And the day after, they would ask for forgiveness.
"And during my time when I was captured in the chains, the ten chain links were all that I could use to pray the Rosary."
After his nine days of torture, Father Douglas was released after the Catholic Church paid his ransom. He now spends much of his time sheltering Christians who have fled areas under assault from ISIS as manager of his own refugee camp.
Father Douglas said of his captors: "People ask me how I can forgive them, and I say because we are a free people, a strong people, and can never accept passing on our hate and pain to the next generation. "