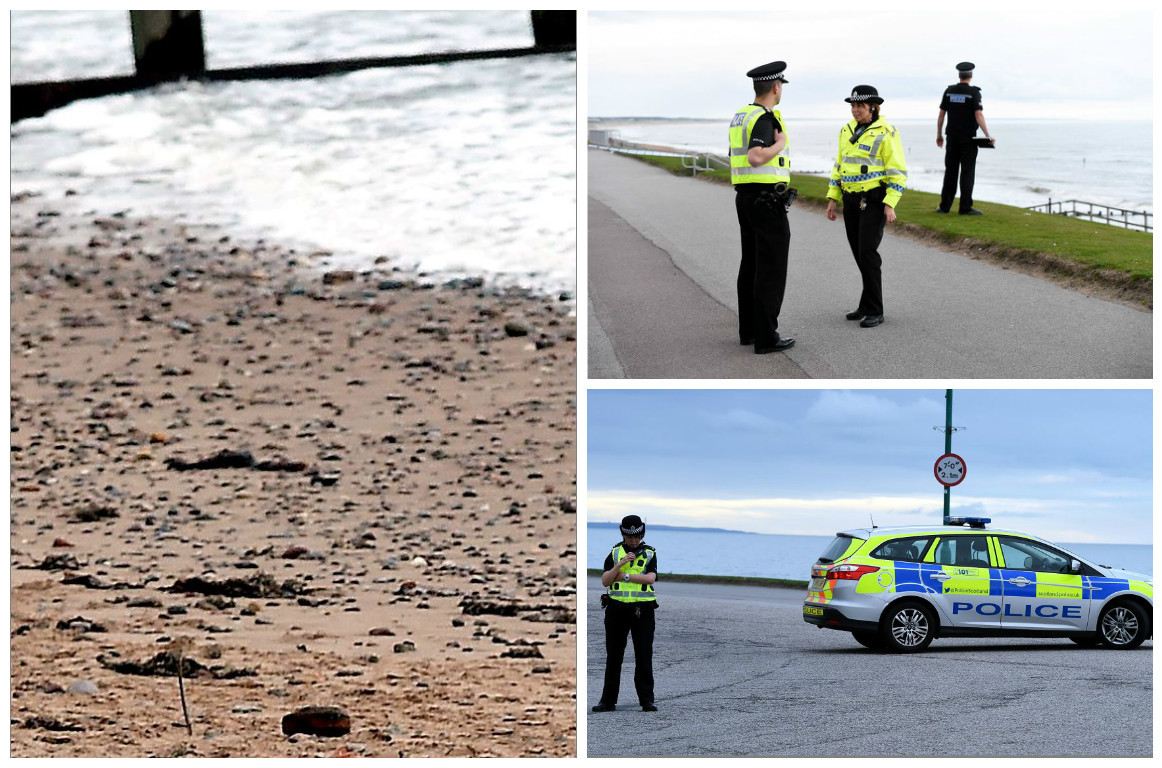 The bomb squad was called to Aberdeen yesterday after a World War II mine washed up on the beach.
Police closed off the Beach Esplanade after a member of the public found the device and reported it about 4.30pm.
The busy route was shut from the roundabout at the Beach Ballroom and the junctions of Park Road and King Street, for several hours while officers took advice from explosive experts.
The specialist 11 Explosive Ordnance Disposal regiment of the British Army, which usually travels from Edinburgh, were called from their base to investigate the device.
But it was deemed too dangerous for them to operate during the hours of darkness, so they will return to examine the device – believed to be of German origin – today.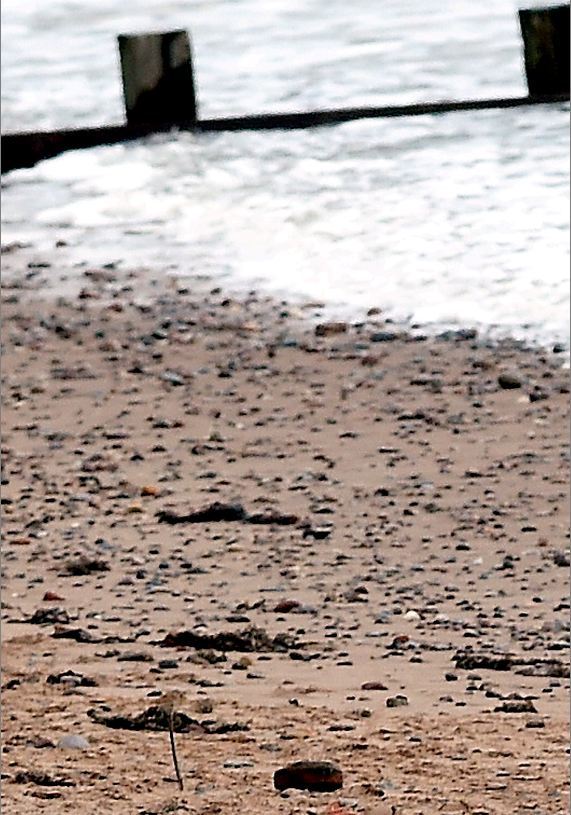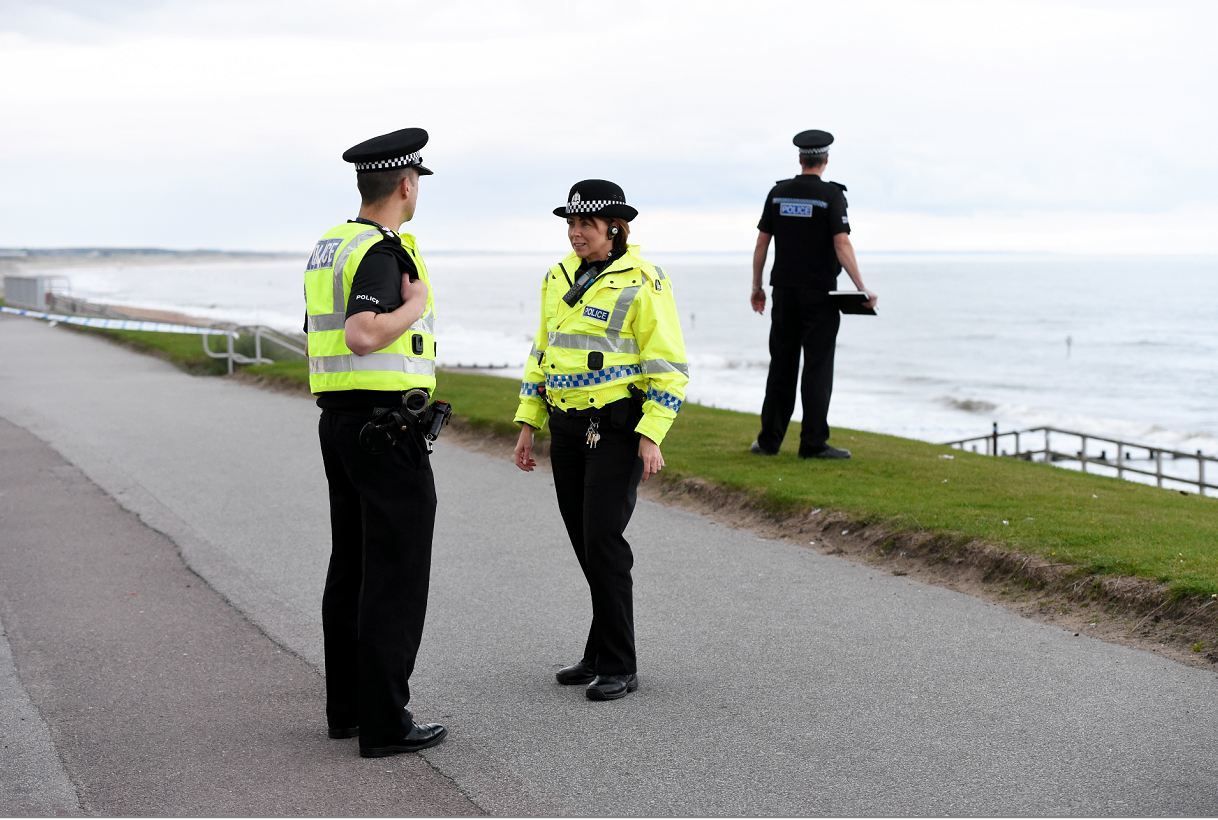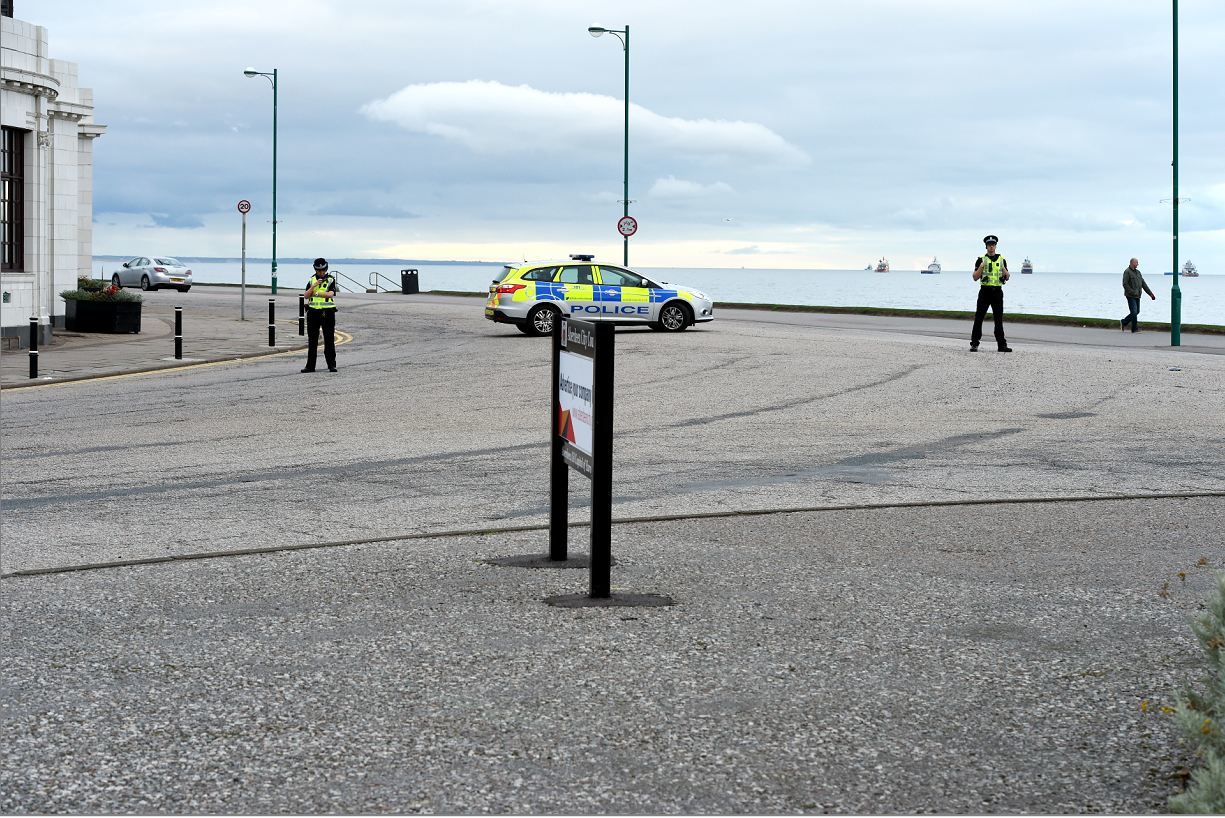 Police remained at the scene, guarding the 70-year-old device, throughout the night although the road was reopened.
Inspector Darren Bruce said the road had been closed "due to safety concerns".
He said: "We were informed by a member of the public that a potential ordnance device had washed up on the beach.
"It seems it is a bomb from the war era.
"We closed the road in order to protect the public and called in the experts to deal with the device.
"The experts would have arrived too late to operate with light so it was decided it would be better to wait for the day.
"Our information from experts indicated that there would be no danger to the public in reopening the road."
Curious bystanders and walkers stopped to watch as the drama unfolded yesterday afternoon.
One woman, who did not want to be named, admitted she was shocked the device could have survived the North Sea for so long.
She said: "It just shows you that you never know what will wash up on the beach."