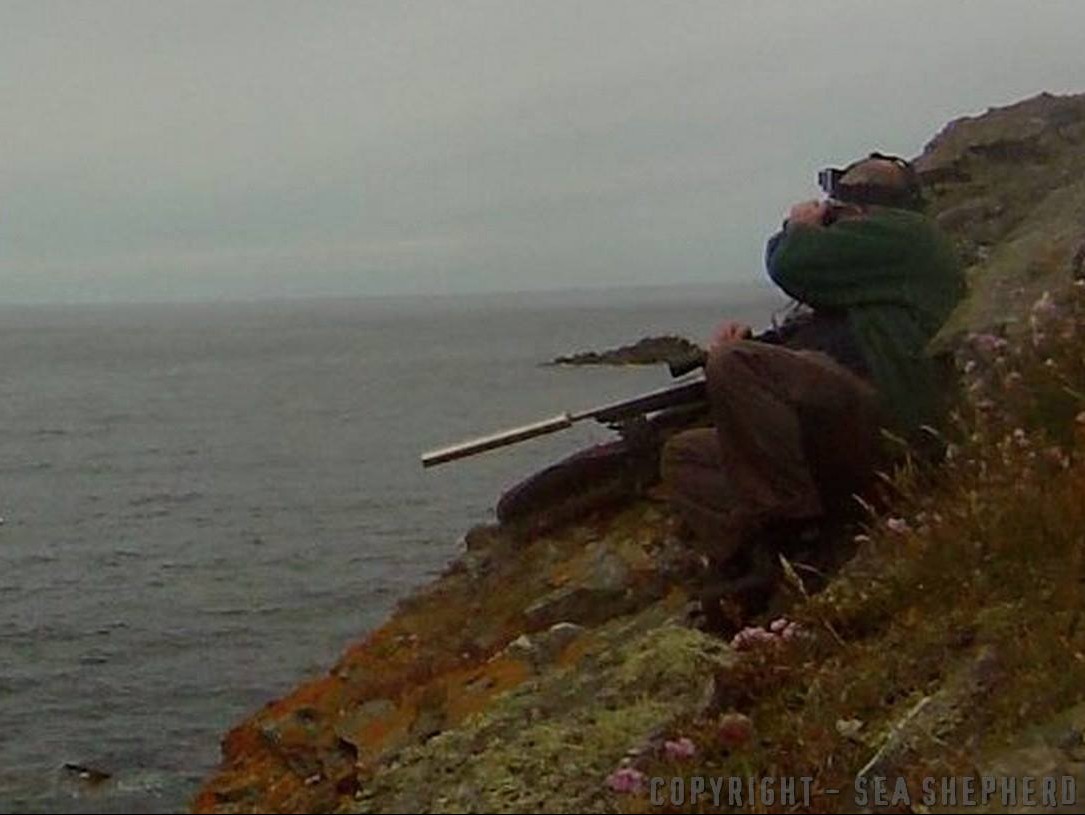 A guerrilla animal rights group may not return to the north-east if the government bans wild salmon netting, campaigners have said.
Sea Shepherd UK's seal defence team has been waging war on individuals who they allege have killed seals to protect salmon stocks in Gamrie Bay.
Now the salmon season has ended, the conservation group has pulled out of the area after what operations boss Robert Read said was a "successful campaign".
"In regards to our campaign, our primary purpose at Crovie was to stop the illegal shooting of seals," he said. "In the whole two years we've been there, that hasn't happened."
And Mr Read said the residents of Gardenstown and Crovie may not see his volunteers again, if a Scottish Government consultation on the netting of wild salmon results in a moratorium on the practice.
An independent wild fisheries review published in October last year urged ministers to take "immediate action" to protect wild Atlantic Salmon stocks by banning their killing expect under licence.
An ongoing Scottish Government consultation into the proposed ban ends on October 29.
Mr Read said if a ban is issued and fishermen are not allowed to return to Gamrie Bay to take salmon from the water then Sea Shepherd's seal defence volunteers will be stationed elsewhere.
"We'll have to wait and see what the Scottish Government will do," Mr Read added. "But we've had reports of seals being shot elsewhere so we will be investigating those case now.
"If there's one thing about Sea Shepherd, that's we will never give up on a campaign until it has succeeded to our satisfaction."
There are currently more than 70 international Sea Shepherd volunteers stationed at sites across Scotland. In August the
Press and Journal revealed the teams were using drone technology in their battle against marksmen.
Earlier this year the conservation group released dramatic photos which appeared to show volunteers engaged in a stand-off with armed employees of the Scottish Wild Salmon Company (USAN) at Crovie near Gardenstown.
USAN was licensed to shoot seals which may threaten its salmon fishing operations but Sea Shepherd described the firm's actions as "unnecessary".
USAN directors George and David Pullar have repeatedly declined to comment. They described Sea Shepherd's statements as "propaganda".