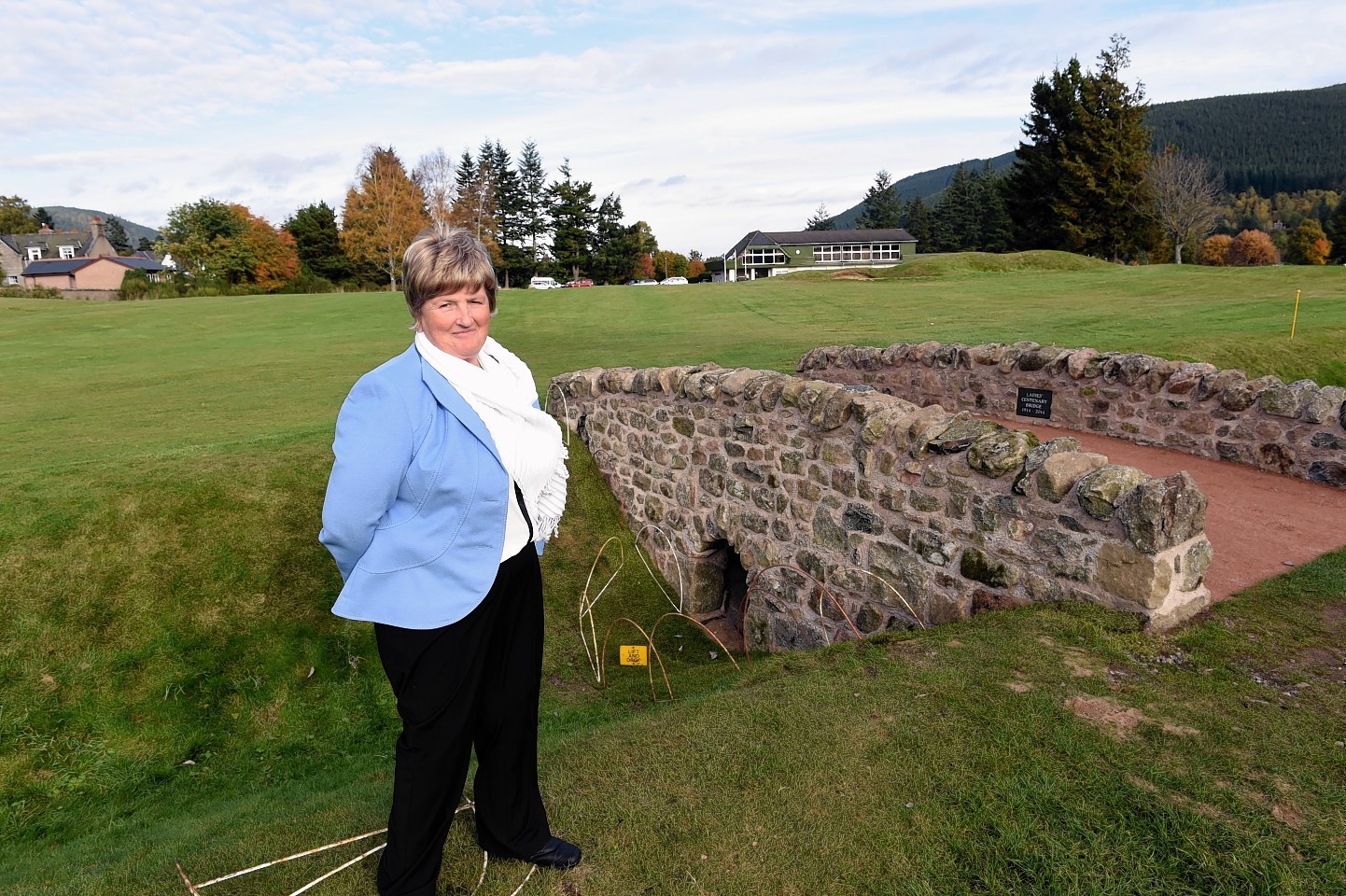 An Aberdeenshire golf club has marked 100 years of sporting equality with a lasting testament to the women who have played its greens.
Work on the Ballater Golf Club's ladies centenary bridge has been completed following a massive £12,000 fundraising effort spearheaded by its female members.
The structure – which marks 100 years of women golfers on the 18-hole Royal Deeside course – was officially opened to the public at the weekend by the club's ladies captain, Sandie Barns.
Though the course itself opened in 1892 on land owned by the laird of Invercauld, it took another 22 years for the club to allow women to start putting.
Ballater Golf Club re-thought its own rules on the brink of World War I in 1914 – during a period of intense activism from the likes of the suffragettes and suffragists as women across the UK fought for their right to vote.
As the landmark centenary neared last year, Mrs Barns and her fellow female club members set about fundraising for a lasting structure to honour the occasion and the proud history of female golfers at the course.
The granite bridge is now in use for all golfers at the 18th hole.
Retired university technical officer Mrs Barns, said: "We wanted to celebrate the centenary of the ladies section in some way. Last year we did a lot of fundraising to build a bridge to represent the centenary with a kind of permanent reminder and a fitting tribute and also something for the golf club.
"It has been quite a challenge and quite an ambitious project for us but we did the fundraising last year and were trying to find somebody to do the bridge was not a particularly easy task.
The 64-year-old thanked members of the golf club and visitors for their generosity in helping raise the "phenomenal" £12,000 required for the project.
She added: "I do think it looks fantastic. I am quite pleased and of course my committee and vice captain, Lisa Cox, they worked extremely hard."