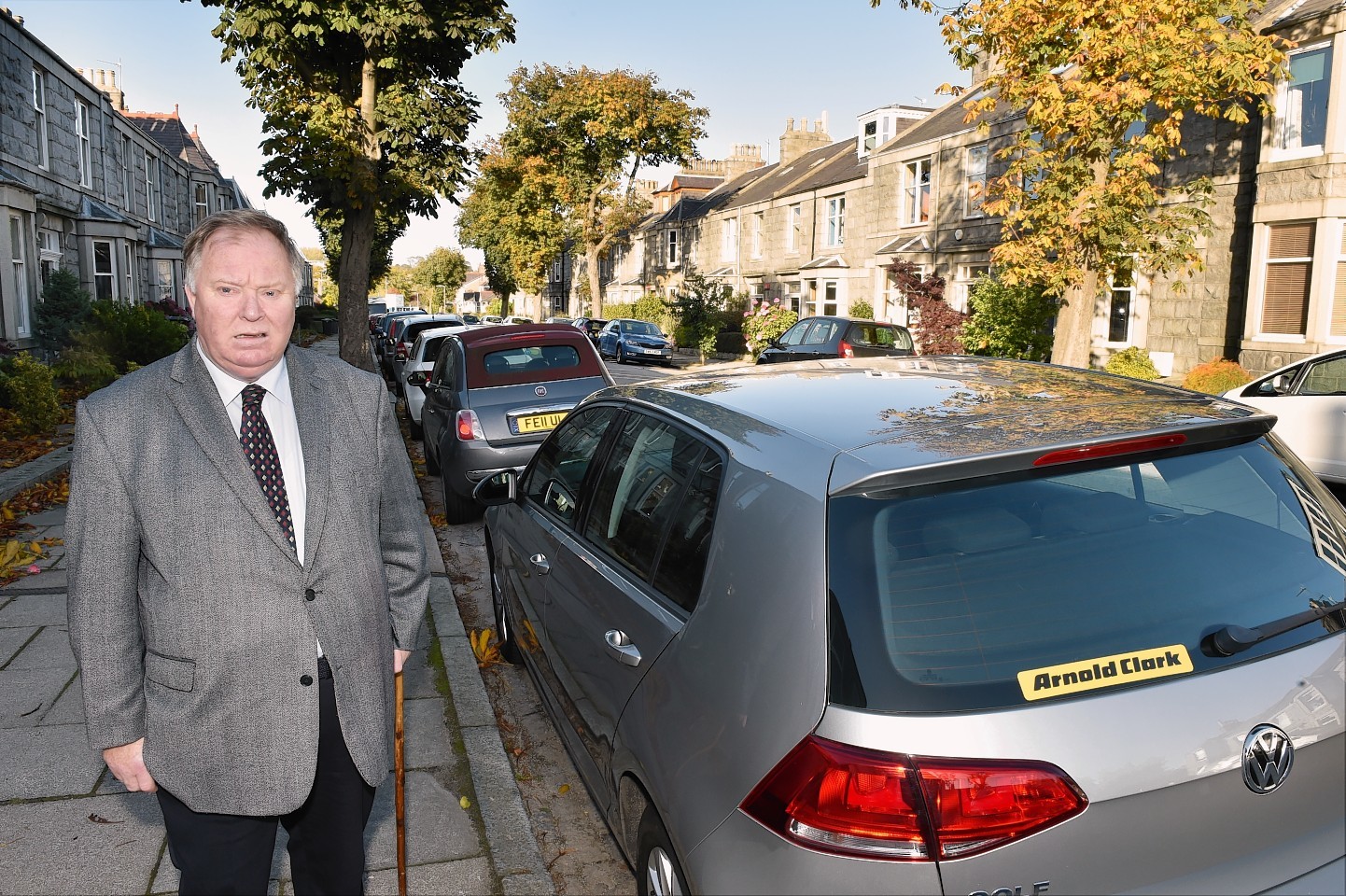 Community leaders have objected to plans to convert a property on a residential street in Aberdeen into accommodation for six people.
A proposal has been lodged to turn 32 Rosebery Street, situated in the Midstocket area, into a six bedroom house of multiple occupancy (HMO).
However, locals say the conversion could lead to parking difficulties and anti-social behaviour – and will also deny a family the chance to set up home in the area.
Councillor Bill Cormie, of the Midstocket and Rosemount ward, said the HMO was not appropriate for the area.
He said the leafy, residential street was no place to squeeze six people into one home.
He said: "We generally don't have HMOs in Midstocket.
"Parking spaces around the area are at a premium and if there are six professionals in the house this is going to be a problem.
"There will also need to be a lot more waste bins and I don't know where they will put them – the pavements are not that big on the street.
"There is a complex being built at Foresterhill which will involve 110 houses with a priority for staff and student doctors, so I really don't see the need for this."
A decision will be made on the proposal – submitted by Grant Properties – by Aberdeen City Council's Licensing Committee next month.
A spokesman for Rosemount Community Council, which will lead the objections, said: "We have lots of objections to this move – there is a risk of anti-social behaviour with six people being put in the small space.
"It's a residential neighbourhood and this is denying the opportunity for a family to buy the property."
He added: "There are also issues with refuse storage and noise insulation."
Grant Properties was unable to provide a comment when approached yesterday.