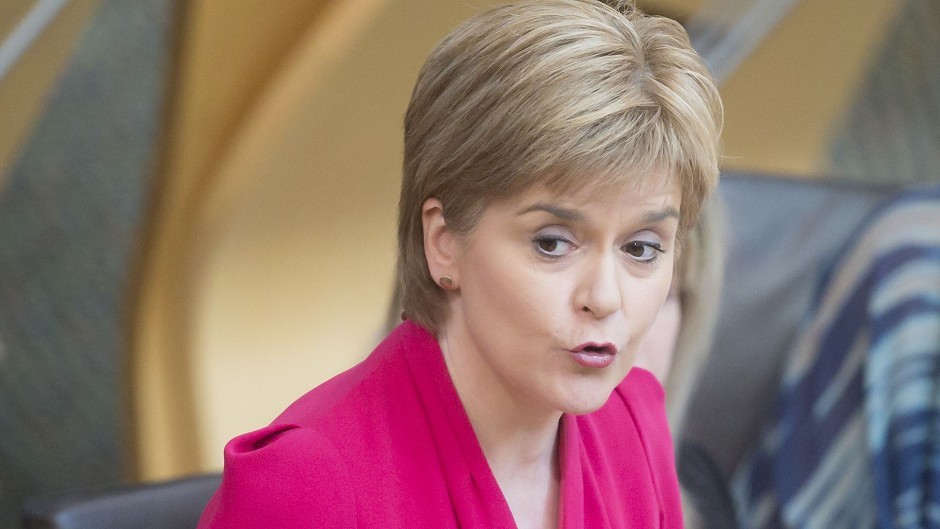 Scotland's First Minister pledged in Holyrood today that the Scottish Government will do everything it can to ensure the country's schoolchildren are safe following yesterday's fatal stabbing at Cults Academy.
During First Minister's Questions today, Scottish Labour leader Kezia Dugdale asked Ms Sturgeon to assure the Scottish people that the nation's children will be protected when at school after 16-year-old Bailey Gwynne was killed at the Aberdeen school yesterday afternoon.
Ms Sturgeon said: "May I begin by expressing my shock and sadness at the incident which occurred at Cults Academy.
"I also want to convey my deepest sympathy and condolences to the family and friends of Bailey Gwynne who tragically died in the incident.
"While the circumstances are subject to ongoing and thorough police investigation I'm sure that the whole chamber will want all those who loved Bailey and indeed all those at the school who will have been affected by the charity to know that our thoughts are very much with them at this sad time."
Ms Dugdale asked the First Minister if everything was being done to ensure the safety of Scottish schoolchildren.
Ms Sturgeon said: "Yes, indeed, I can and should give that assurance.
"The chamber may want to know that I have this morning spoken to the leader of Aberdeen City Council to offer our sympathies and condolences but also reassure her that any support and assistance that the school and the council need from the Scottish Government in the months ahead will be forthcoming.
"Incidents like this are deeply shocking and tragic and the impact on the lives of those who knew Bailey Gwynne is impossible for us to imagine.
"It is also important to remember and remind ourselves that incidents like this are extremely rare in our schools.
"We will make sure any lessons required to be learned from this incident are learned."