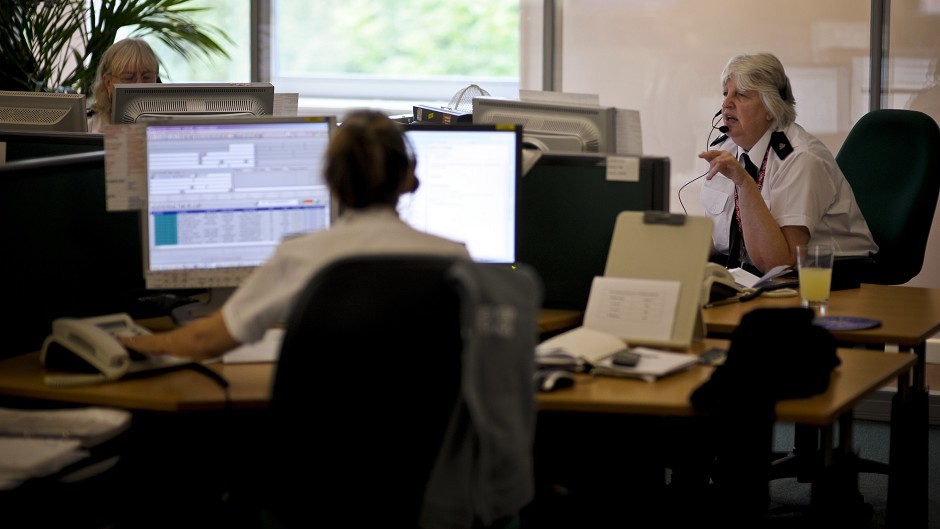 Scottish Labour believes controversial police control room closures in Aberdeen and Inverness should be abandoned.
Members backed a motion at their conference committing the party to keep the centres open if they win a majority at Holyrood in May.
There has been strong local opposition to the planned closure of the two control rooms and the creation of a new call centre in Dundee.
Opponents fear the closures will damage the police's ability to respond to incidents and could put lives at risk.
In a speech at Perth Concert Hall, Aberdeen Central delegate Emma Swift, said: "The closure of police control rooms and call centres has shattered morale among staff, and has increased the pressure on the facilities which currently remain open.
"If the proposed closures in Aberdeen, and in Inverness, go ahead as planned, this pressure will only increase.
"Closing police control rooms and service centres in Aberdeen and Inverness will leave a vast area of north and north-east Scotland without adequate command, control and contact coverage.
"If these closures go ahead, calls from this area will be taken by operators in Edinburgh and Glasgow, with local officers then dispatched to the scene by police staff based in Dundee.
"This two-stage process will only increase the likelihood of important information being missed or not being communicated to officers on the scene, whether details about an exact location or a warning about potential dangers officers may face on arrival."
The proposed control room closures were controversial even before John Yuill and Lamara Bell were found in their car after it crashed off the M9 – despite police receiving a call about the accident three days earlier.
Mr Yuill was dead when officers finally arrived at the scene while his partner Ms Bell was alive but critically injured and died later in hospital.
The control room centre closures have been postponed following a review by HM Inspectorate of Constabulary in Scotland into the handling of the M9 crash.
Speaking after the review was published, First Minister Nicola Sturgeon said: "The current service centres in Dundee, Aberdeen and Inverness shouldn't close until Govan, Motherwell and Bilston Glen are fully capable of taking additional calls from the north, and until the new area control centre in Dundee is fully operational."