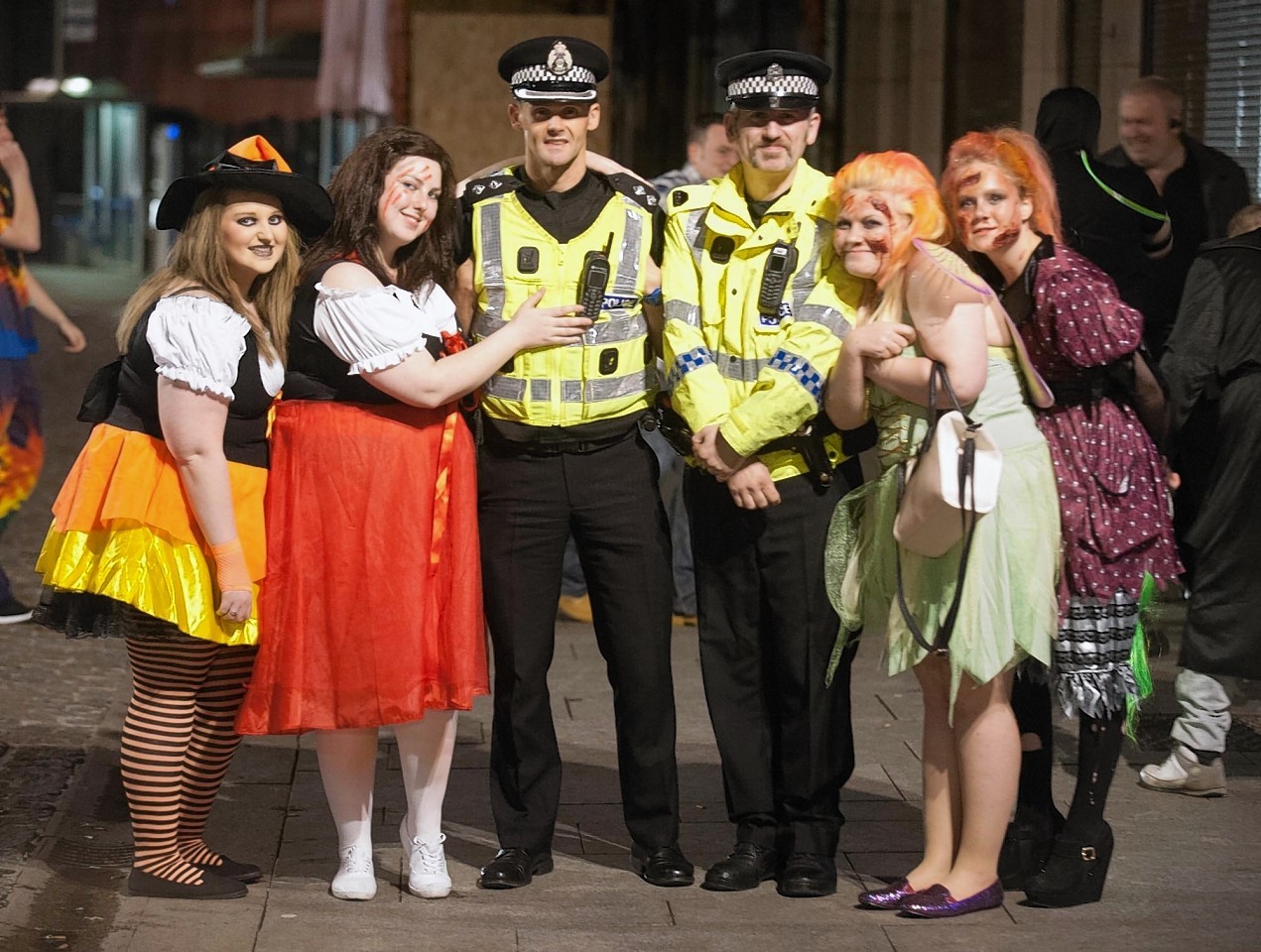 "Love your costume, officer," purrs a middle-aged Catwoman.
It is the third or fourth time Inspector Rob Sturton – clad in his standard issue high-vis Police Scotland vest – has heard the tired gag as he patrols Peterhead town centre.
As we pass the growing throngs in Queen Street, Insp Sturton explains that over-friendly punters go with the territory for bobbies on the beat – especially on Halloween.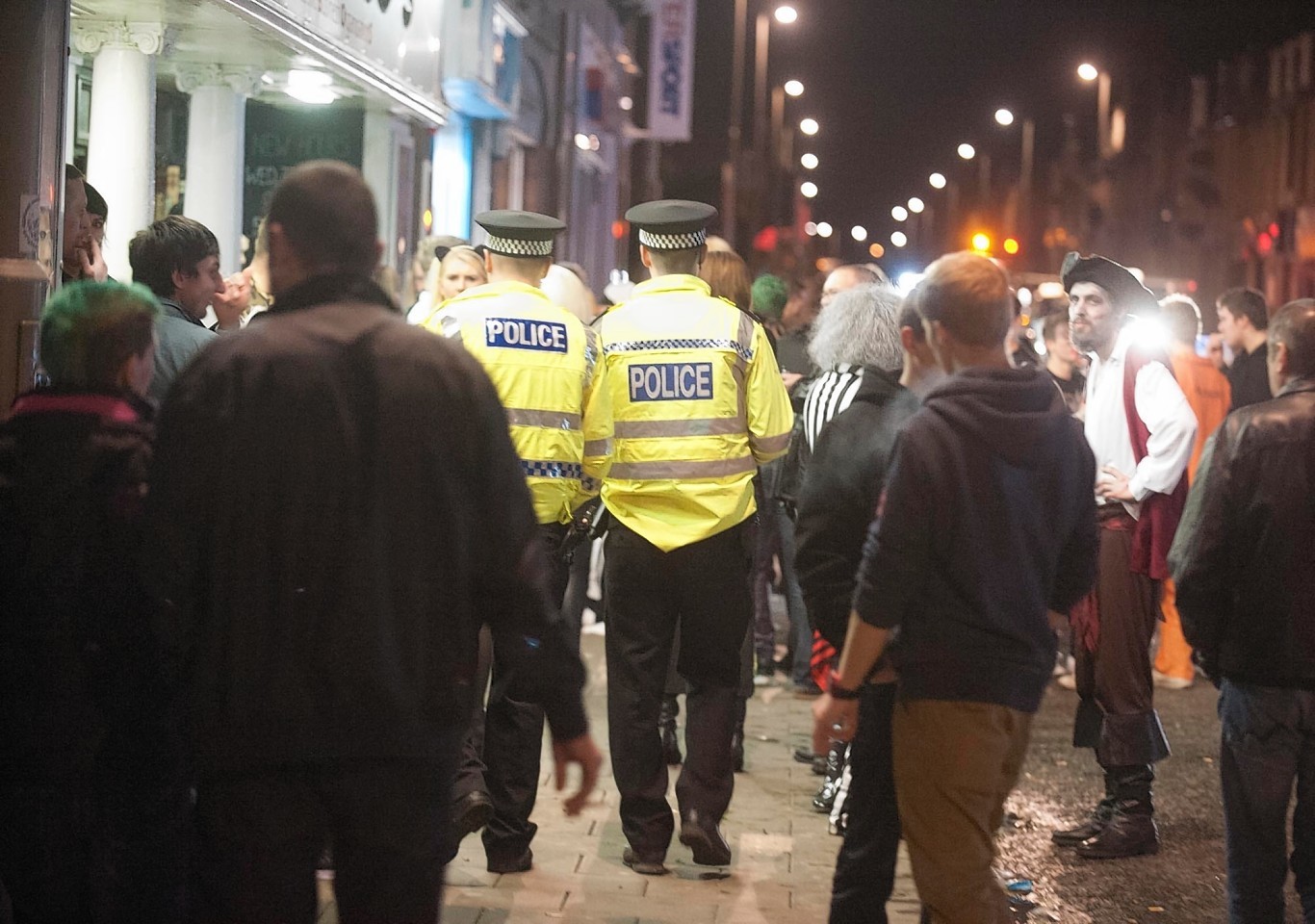 But on any night of the week, the interactions with revellers outside pubs and clubs across the north-east play a vital role in preventing good-spirited high jinks spilling over into confrontation and violence.
Anticipating Saturday would be one of their biggest nights of the year, the divisional violence reduction unit (DVRU) was deployed to Peterhead to help keep the peace.
"Last night wasn't so busy because people were saving themselves for tonight," Insp Sturton said.
"Halloween has fortunately – or unfortunately, depending on your perspective – fallen on a Saturday night. And I think because of the Americanisation of Halloween more and more adults are dressing up and going out than ever before."
A major challenge for police on nights like this are the booze buses. In an effort to lure in patrons, companies lay on minibuses and coaches to take drinkers on a tour of Buchan's outlying village pubs.
Party goers descend en masse to pubs in Mintlaw, Maud and Longside and if several groups arrive at once, it can create a flash point.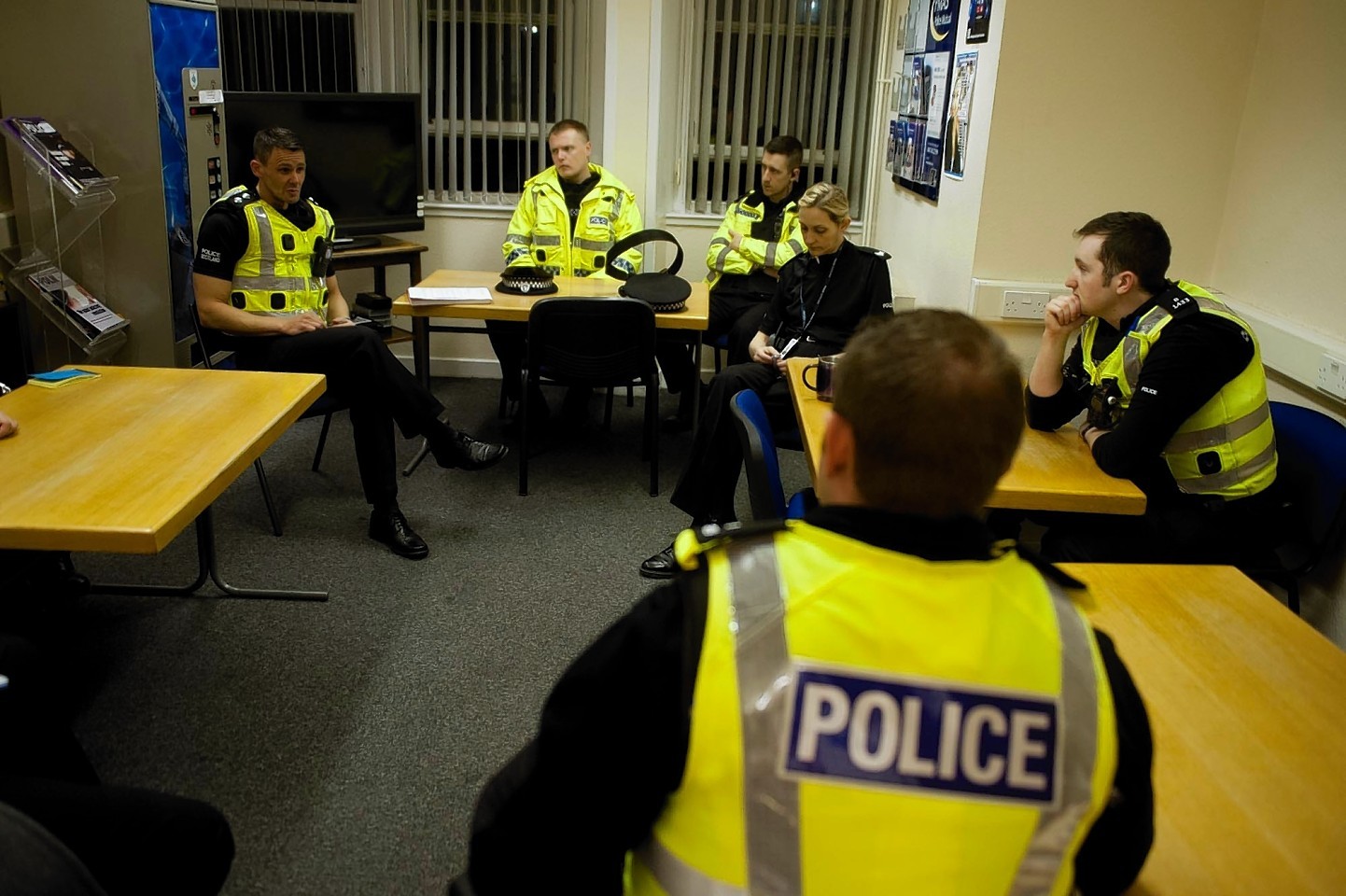 One landlord we speak to tells us she knows of at least 17 booze buses across Buchan tonight.
When one such tour arrives outside the Harbour Lights bar in Peterhead's Longate, Constable Gary Johnston is quick to relieve one young man stepping off the bus of a half-drunk pint.
"I could have issued him a £40 on-the-spot fine," he said. "But we're not out to spoil peoples' night – we just want them to behave."
"We prefer the carrot to the stick," added Insp Sturton.
But the DVRU is certainly are not afraid to use the stick when needed.
Peterhead's two nightclubs – Mambo's and Deja Vu – face one another on the crowded thoroughfare.
As we speak, DVRU constables Kevin Ritchie and Craig Milne dash across the street and restrain a man sporting a rainbow wig who looked set to cause trouble. He is given a stern telling off, and subsequently bundled into the back of a police car when he fails to calm down.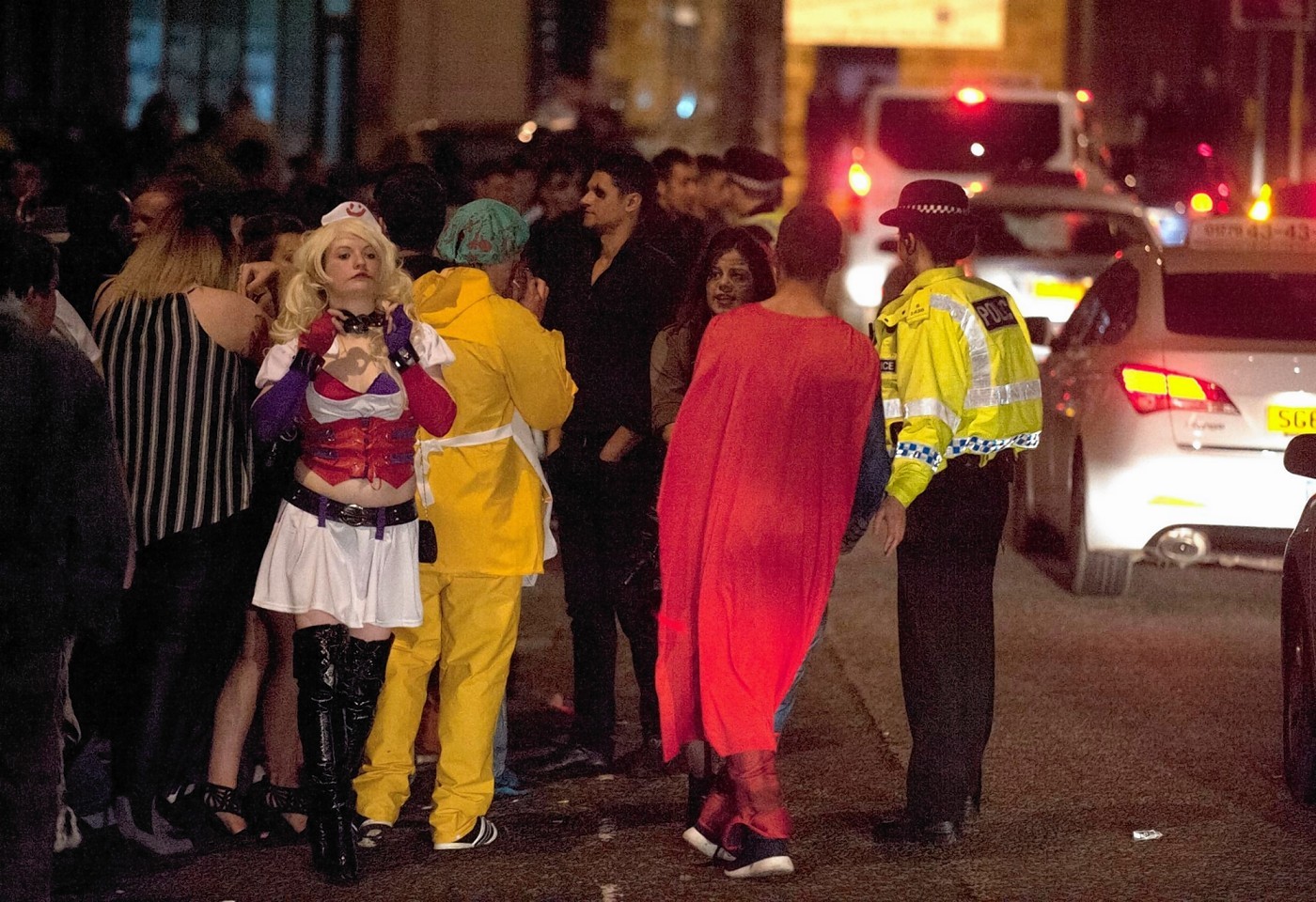 And as the hands of the Peterhead Library clock high above Queen Street tick towards the witching hour – when the clubs close at 3am – the unit's brief changes from patrols to crowd control.
Nearly 1,000 people spill out onto the pavement and one-way street, and a fleet of minicabs try to whisk revellers home while officers corral the crowd.
In the end the night has passed without serious incident – the unit's interaction with clubbers have stopped the mood turning sour.
As we head off,, a zombie nurse turns to the inspector and says: "Love your costume, sir."
Insp Sturton smiles politely and quietly groans.