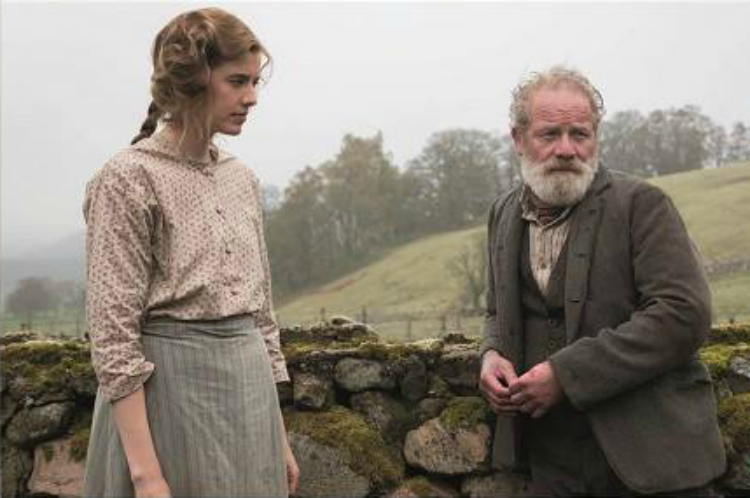 Ballater is set to host a special pre-release showing of the Terence Davies movie, Sunset Song.
Ballater Films, a local cultural society, will show the film on Monday November 30 at 7.30pm, in the Victoria Hall, Ballater.
Many parts of the film adaptation of Lewis Grassic Gibbon's famous novel were filmed around Upper Deeside and several local residents star in the film (as extras).
The central character is a young woman, Chris Guthrie, growing up in a farming family in the fictional Estate of Kinraddie in The Mearns at the start of the 20th century.
Life is hard, and her family is dysfunctional.
It's the early 20th-century and Chris Guthrie (played by Agyness Deyn) is a young woman with a plan.
She is doing well in education and begining to grow into an independent young woman.
But family life has its own pull and her religious father tries to control his children.
Chris grows into womanhood just as the First World War begins to destroya generation.
Tickets cost £7 and are available online from www.ballaterfilms.co.uk and also from Yules Newsagent in the village from today.
Cat Scripps, of Ballater Films said: "We expect demand to be high so if you want to see it, get yours asap.
"Stovies will be available to purchase from when the doors open at 6.45pm for £3 (first come, first served!) and other cinema snacks will be available to buy.
"We are grateful to The Deeside Inn for their generous support of this event, and are looking forward to a great night out in Ballater later this month."