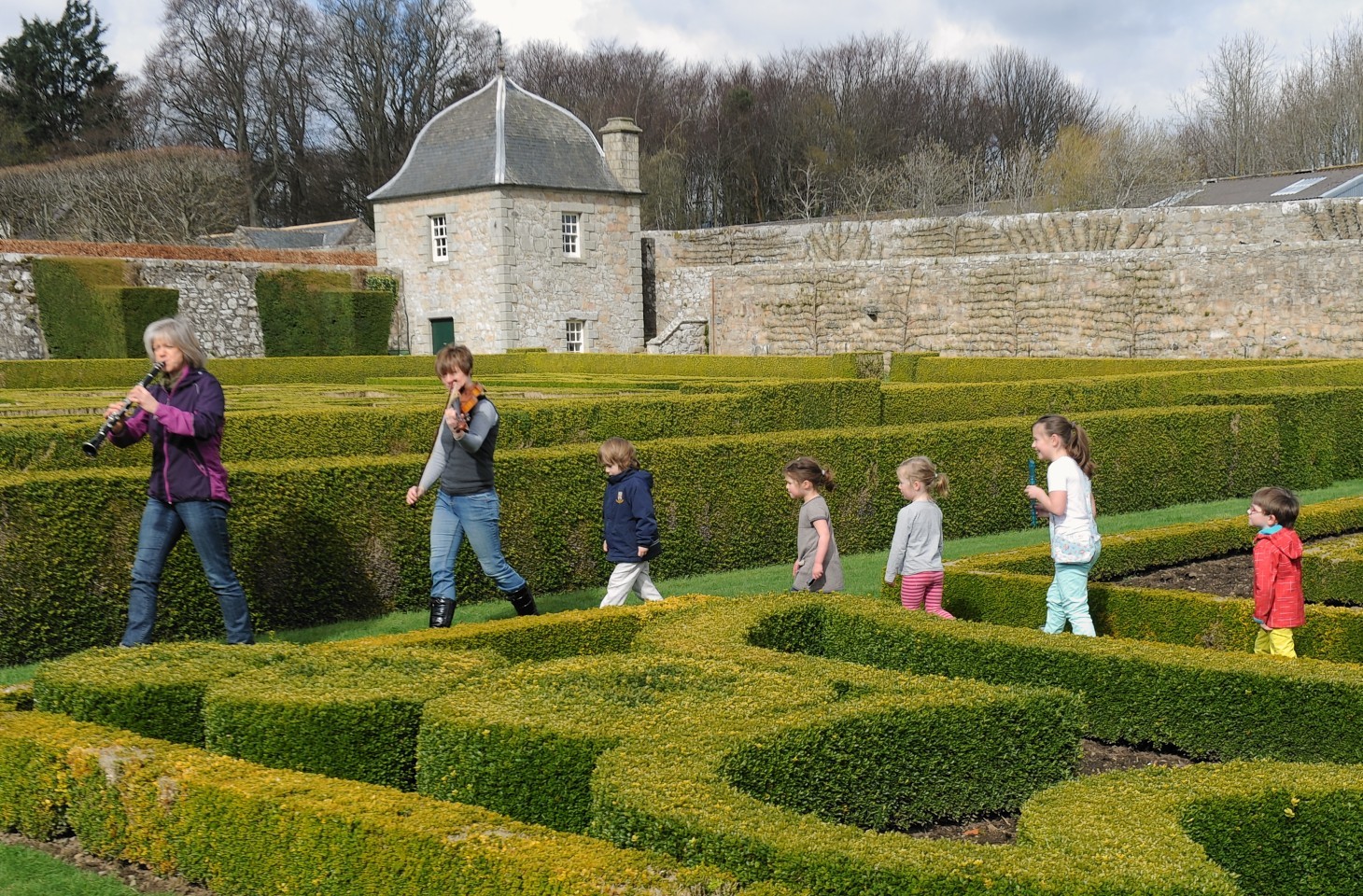 Organisers of a north-east musical gathering have vowed to make it a "top event" after receiving £4,000 funding.
Tickets are already selling fast for the Pitmedden Music Festival, but now the team have been given a further boost after receiving money from the National Lottery's Awards for All Scotland scheme.
Festival director Angie Stemp said the sum would cover many of the running costs for the event.
She added: "We are so, so pleased to have been given this funding because it means we can make sure the festival is a really top event for everyone who comes along. It is another reason why we hope lots of people from near and far will buy a ticket and join in the fun."
The festival will be held on June 6 and 7 at the National Trust for Scotland's Pitmedden Garden.
The packed programme includes an eclectic mix of musical acts, ranging from street drummers to string orchestras, as well as music workshops and children's entertainment such as puppet and magic shows.
There will also be a range of local beers and ciders on offer at a kegged beer festival, as well as food for visitors to sample.
Shetland duo Trig Bag, the Lost Highway Ensemble and the Black Isle Rock Orchestra – who covers songs by the likes of The Killers, Kings of Leon and Lady Gaga – will open the festival.
On the Saturday, the main acts will include Corran Raa, Dallahan and the popular Silver City Soul Revue, along with performances from young local musicians and choirs.
Udny Community Wind Turbine, Aberdeenshire Council and local firms have given their financial backing to the event. All money raised at the festival will be used to fund arts events in the local area.
For a full programme or to find out where to buy tickets, visit www.pitmeddenmusicfestival.com