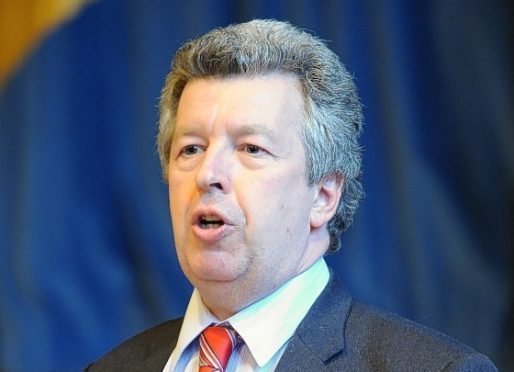 Politicians have called for action to be taken to tackle the gulf between rich and poor in the north-east.
The call comes in the wake of the latest annual report from NHS Grampian's director of public health – which reveals "persistent health inequalities" between the most and least deprived areas.
In the report, published yesterday, the current interim director, Susan Webb, reveals that life expectancy for men in the least deprived parts of Aberdeenshire is almost 10 years higher than men from the most deprived parts of Aberdeen.
Exact figures for this year were not provided in the report, however statistics for the period 2009-13 showed a life expectancy of 71 years for the most deprived 15% of Aberdeen's population, compared to 79 years for the least deprived 85% of Aberdeenshire's population.
Last night, north-east MSP Lewis Macdonald said the report highlighted a worrying trend both in the north-east and across the country.
"Speaking in general terms, the gap between rich and poor in terms of health and life expectancy is still far too large both here and across Scotland," he said.
"A report like this is helpful as it draws attention to the problem – clearly there is a need to tackle poverty both here in Grampian and elsewhere."
Ms Webb has called for councils and community organisations to double their efforts in helping the NHS combat social and health disparities.
She said: "Action to prevent ill health such as that caused by obesity and to tackle the health inequalities that exist between our communities requires to be stepped up.
"Last year we spoke about the importance of resilient communities – a community with high levels of employment, good housing, social networks and a sense of belonging.
"I encourage partners in health, individually and collectively, to consider doing more to support the communities they serve and to promote good health in their organisations.
"The cost of preventable ill health runs into millions. The pressures on health and social care services mean we need to get serious about prevention."