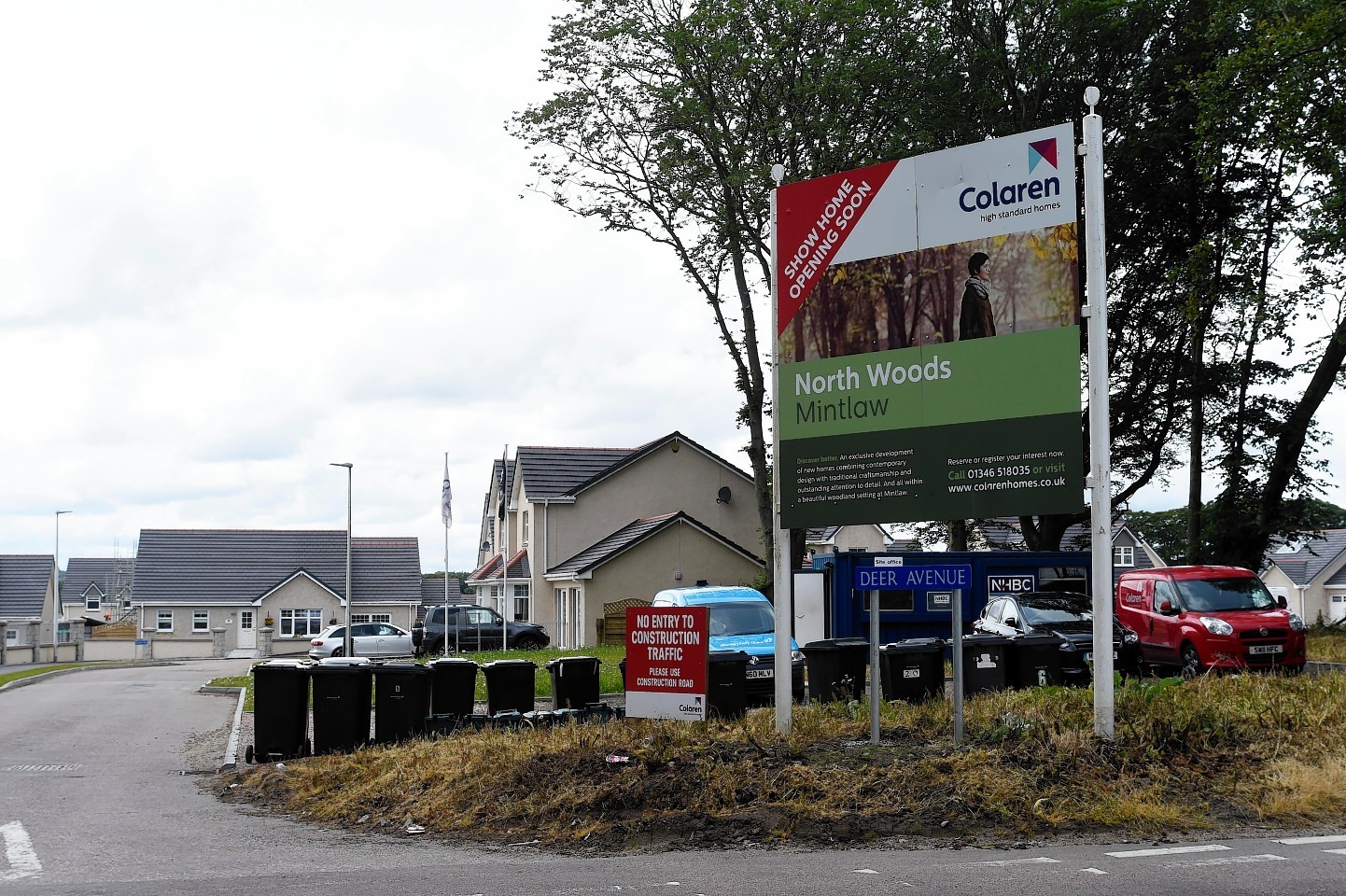 Buchan's largest village could expand faster and be larger than before after councillors agreed to change "out of date" regulations for house-builders.
Aberdeenshire Council had been pushing to change its development plan for the North Woods site in Mintlaw after developers argued they were being hindered by restrictive criteria.
Formerly, each new proposal as part of the wider vision for land on the edge of the village had to contain detached, semi-detached, terraced, flatted properties and affordable housing.
Now, developers will be able to determine the house types based on economic factors, which could mean building larger or smaller properties.
Developer Colaren is currently progressing with its masterplan to build new homes in the village.
The agreed plan for Mintlaw's North Woods site sets out the expansion up to 2023 and could create up to 600 new houses and facilities for older people.
At yesterday's meeting of the Buchan area committee, local councillors agreed that expansion would ultimately be a good thing for the community.
But there were concerns that larger builds could lock out people most in need of finding accommodation.
Councillor Jim Ingram said: "I'd have been happier if this proposal would have been supported by someone from the developer – developers in general have been in discussion with the council and there is an important need.
"Certain people who play an important role in the community will never be able to afford a house. I do have serious concerns."
Councillor Anne Allan described the requirement for houses as a "great need".
She said: "Developers just want to build big houses. There is a great need for this and for smaller houses."
Planners added that there would still be an expectation for developers to create affordable houses.
"Certainly, that is something that we will be pushing for in forthcoming applications," a spokesman said.