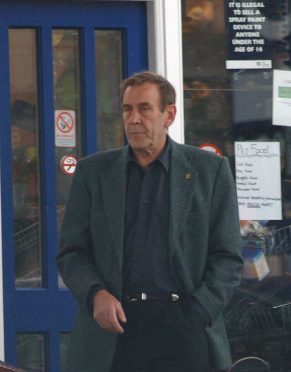 A pensioner who was one of the first people charged with breaching Scotland's smoking ban left a £3.5million fortune.
John Wraith was taken to court over claims he broke new rules over puffing in public spaces when new legislation was enforced.
He was later cleared after a sheriff dismissed claims he had been seen smoking in a bar.
However, the oil company boss, of Kemnay, was convicted of breaching the peace and assaulting a barmaid at the town's Burnett Arms Hotel.
The 74-year-old died earlier this year, and his published will has now revealed he had amassed a massive £3.5million.
He ordered the bulk of his wealth should be split between his family, including his five children.
Legal papers revealed the bulk of his wealth was tied up in £3millin worth of shares in an oil industry company, Underwater Cutting Solutions Ltd, of which he was once a director.
Scotland's smoking ban was introduced in March 2006 and brought a halt to smoking in public places – including bars and restaurants.
It was hailed as a step forward for health but critics claimed it would cost jobs and infringe human rights.
Wraith was taken to court following claims he lit up at the bar of his local. He was arrested by police in the Burnett Arms Hotel on January 3, 2007, after also being accused of assault and spent a night in the cells.
During his trial, he described himself as a "heavy smoker" but insisted he had not lit up inside.
He was cleared, but afterwards a friend revealed Mr Wraith felt he had been "made an example of" because he was the first person to be charged.