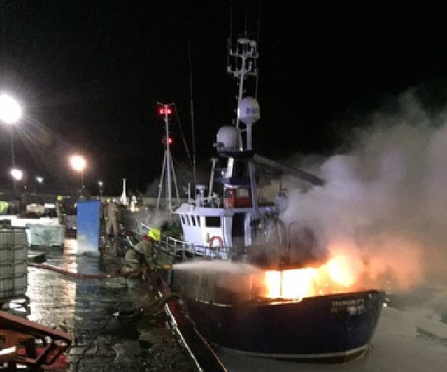 A man was rescued from the waters of Peterhead harbour this evening as firefighters battled a "well developed" blaze
Police, fire, and lifeboat teams were dispatched to the boat, the Tranquility, shortly after 10.30pm.
Four fire appliances were dispatched to the burning vessel, docked in the harbour's sea gate, to battle the blaze, which was described by a spokeswoman for the fire service as a "well developed fire".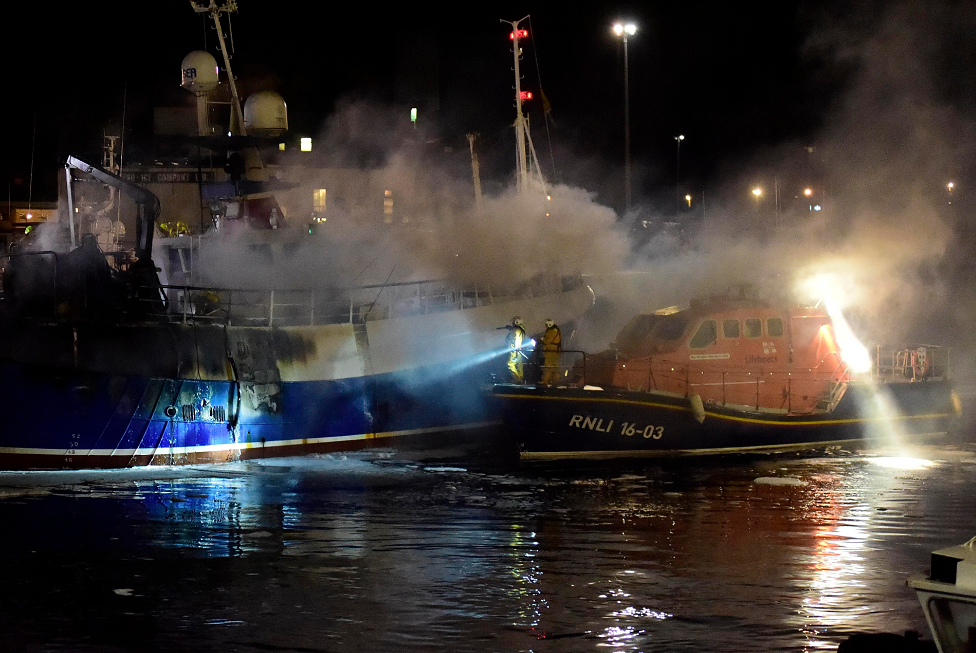 The fire was extinguished by 0.24am.
Peterhead's lifeboat was sent out to assist the fire crews by searching for anyone who may have gone overboard to escape the flames.
David Anderson, a spokesman for the RNLI in Peterhead, said: "Basically, we've been searching the basin of the harbour near to where the boat is on fire for any casualties in the water.
"There was a person rescued from the water, which may or may not be related to the fire."
Last night a spokesman for the coastguard would not confirm if the man had jumped into the water because of the fire, but he did confirm that one man was rescued from the water.
The man was treated by an ambulance when he got back on dry land, however the extent of his injuries, if any, are unknown.
A police spokesman confirmed that there were no casualties as a result of the fire.