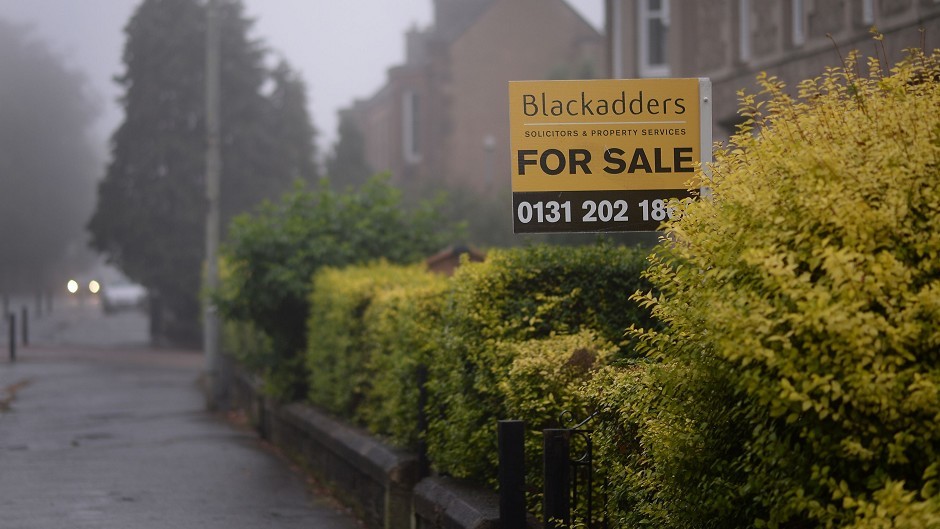 Sales of plush homes have fallen by almost a third thanks to John Swinney's new property tax, a group of experts will warn Holyrood today.
The value of homes in Aberdeen and Aberdeenshire have fallen since the introduction of the land and buildings transaction tax (LBTT), according to industry insiders.
They say the levy – introduced in April – has already had an "adverse effect" on the market for expensive homes, with high-end estate agent Savills reporting a 31% downturn in sales for properties worth more than £750,000.
Both Homes for Scotland and the Scottish Property Federation have warned that the new tax has "implications" for the housing market as homeowners opt to stay put rather than move to a new home due to "concerns over cost".
Last night, Scottish Conservative leader Ruth Davidson said the SNP was guilty of putting "class-war rhetoric" ahead of the interests of families.
But the Scottish Government said the LBTT was helping people get on the property ladder.
Today, Homes for Scotland will tell the finance committee: "Anecdotal evidence was reported that potential buyers of properties in higher bands are deferring the decision to move because of the additional sums payable under LBTT compared to SDLT.
"If homeowners opt to stay rather than move to a new home due to concerns over cost, it would have implications over time for other parts of the market."
Under the SNP's new tax scheme, anyone purchasing a home worth more than three-quarters of a million pounds has to pay 12% to the government. In the rest of the UK, the 12% top rate is only paid on homes worth more than £1.5million.
Scottish Conservative leader Ruth Davidson added: "Not only does its LBTT punish aspiration and make it harder for families in some areas of Scotland to buy a house sufficient for their needs, it's now beginning to impact further down the chain, and slashes the amount of money taken in by government to spend on services, blowing a hole in the SNP's budget."
A Scottish Government spokeswoman said: "Figures published recently by Registers of Scotland show that house sales in the most recent quarter reached the highest volume for any quarter since April to June 2008.
"As the Deputy First Minister has set out to Parliament, LBTT revenues collected to date remain well on track with the tax take exceeding £180 million in the first half of the year."