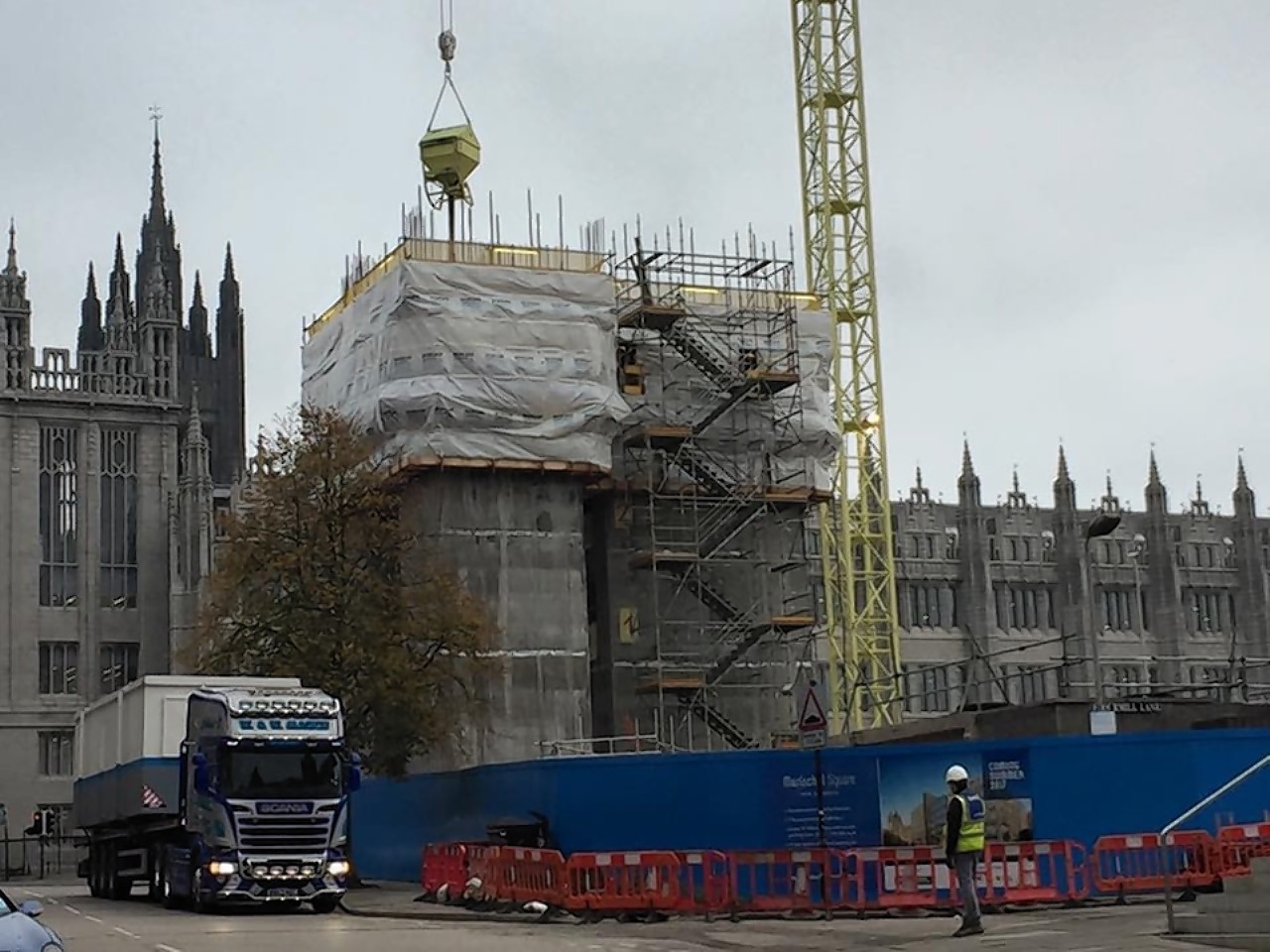 The closure of a busy city-centre street in Aberdeen is causing chaos because some motorists have ignored the partial closure, which is being enforced for a year and a half to accommodate the £107m Marischal Square development.
With the shutting down of Broad Street northbound, accompanied by the temporary closure of Union Terrace to make way for the Christmas markets, traffic in the city centre faces gridlock as commuters' main routes off Union Street are becoming increasingly limited in the busy festive period.
The Marischal development has meant all northbound traffic, with the exception of buses and emergency vehicles, has been banned from Broad Street for 18 months while work continues on the plan.
However, a number of drivers are continuing to access the road moving northbound.
Now speculation is arising as to whether the authorities will be fining perpetrators.
A leading Aberdeen councillor has warned drivers they could encounter large fines if they continue to ignore the city centre traffic ban.
Willie Young said: "There are really clear signs and if people ignore them, there is a likelihood that they could be faced with a fine.
"Some people don't like that the road has been closed, and that's fine, but they could lose their licence with this sort of behaviour.
"People are being silly. It's not worth the risk."
Aberdeen City Centre Community Council Chairman Dustin MacDonald also reaffirmed the importance of sticking to the rules which have been announced and to remind people that "it is for safety reasons that these closures have been put in place" whilst the Marischal Square area is under development.
A spokeswoman for Police Scotland said: "Police Scotland is supporting Aberdeen City Council in the enforcement of the road restrictions around Broad Street.
"The council have communicated the closures to the public and will continue to reinforce the message that there are restrictions in place.
"Police Scotland understands that the public may still be getting used to the current road closures and have been giving corrective advice to motorists in that area.
"Officers have issued tickets to a small number of motorists who have repeatedly ignored the restrictions."