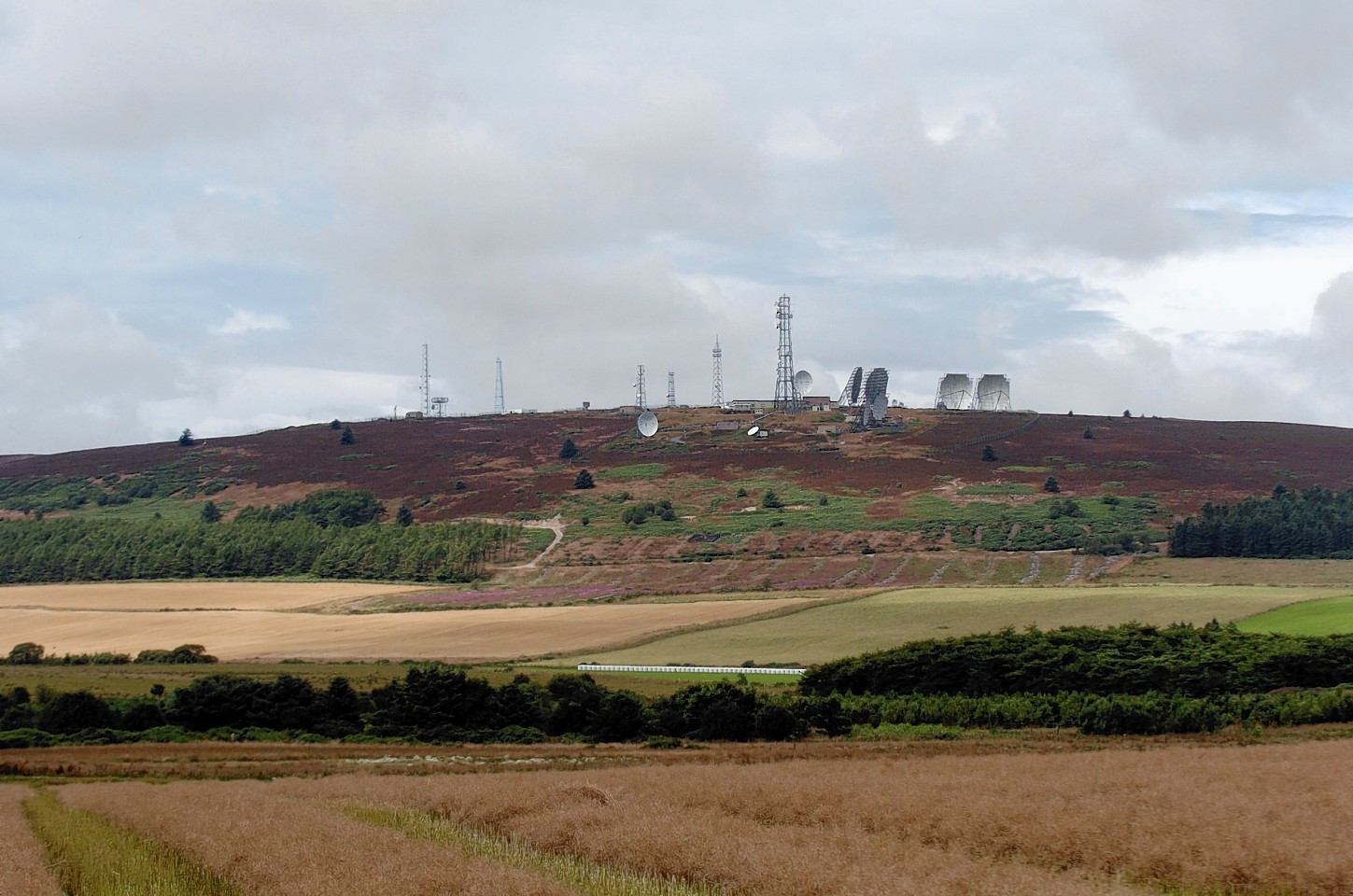 Aberdeen International Airport (AIA) has become the latest objector to a controversial plan to install a turbine at the foot of a Buchan landmark.
Fraserburgh Development Trust (FDT) submitted proposals for the 259ft wind turbine at the base of Mormond Hill, near Strichen, in August.
Since then, the Ministry of Defence, civil aviation authority NATS Holdings (formerly National Air Traffic Services), and a nearby resident have all objected to its construction.
AIA has now lodged its own opposition to the scheme.
In a letter to Aberdeenshire Council planners, the airport's safeguarding manager Fraser Bain said evidence from NATS' reports on the impact the development would have on radar systems led to its opposition.
"The proposed development has been examined from an aerodrome safeguarding perspective and conflicts with safeguarding criteria," he added.
"We therefore object to this application. The objection is based on the technical impact on the NATS radar and the fact that this impact is unacceptable."
NATS had urged planners to reject the project after it was found to interfere with radar in Prestwick and Aberdeen.
And the MoD said the turbine could throw up false aircraft detection's if it was to go ahead.
Alistair Brown, who lives in Memsie, said he was already "blighted" by the noise of turbines in the area.
In his letter of objection, he said: "We can even hear them inside the house if the weather conditions are correct – through double-glazing. Please do not make this worse."
The RSPB has also raised concerns about the project.
Stopping short of objecting to the development trust's bid, the bird welfare charity suggest that the cumulative impact of turbines in the area could begin to impact upon bird species.
FDT's agents, Orkney Sustainable Energy, has said that the rural area is "suitable" for the turbine.
The firm added that the area was not "dominated" by wind projects and that the turbine could provide clean energy for the next 25 years if approved.