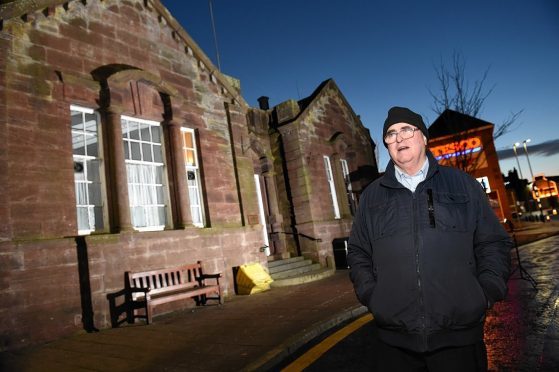 A north-east community council is demonstrating how local residents can benefit from proposals to sell off public buildings.
At an Aberdeenshire Council budget meeting earlier this month, the SNP-led administration proposed significantly downsizing the council's property portfolio.
Officials have even proposed selling off the authority's Woodhill House civic headquarters in Aberdeen, as well as unwanted office space across the region.
Turriff Town House has already been let go of by the council, and now the local community is converting the 105-year-old structure into a fully-functioning social community centre.
Now Turriff Community Council has applied for planning permission to install a stairlift at the High Street site to make the building fully accessible.
Community council member John Smith said: "It's an old building and it doesn't have disabled access so we've put an application in to change that. It's a routine thing.
"We want to continue to use it as a centre for the community – you can't have the whole community involved without disabled access.
"The council have started to rationalise their buildings and no longer need the town house."
Clan Cancer Support and the NHS as well as more than a dozen community groups are already using space in the town house for events and workshops.
Mr Smith said the planning application – which was submitted on behalf of the community council by Turriff firm James G. Ironside Ltd – was a matter of "tying up loose ends" on the project.
He added: "Towns like Turriff, Peterhead and Fraserburgh are changing their nature and buildings are no longer being used.
"The council have realised they shouldn't have been in Woodhill House in Aberdeen, they have a problem and they realise it's costing them a lot of money. It's a great big white elephant."
During early budget discussions, Aberdeenshire Council's co-leaders Martin Kitts-Hayes and Richard Thomson highlighted the authority's new Buchan House offices in Peterhead as an example of bringing all the council's services under one roof.
Other council properties in Peterhead are being sold off to pay for the £5million development.