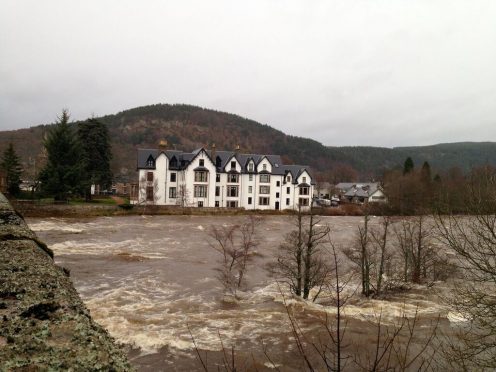 An Aberdeenshire couple had to be evacuated from their home by firefighters after the River Dee burst its banks.
The pair woke up to find the waters of the region's largest river had risen to the walls of their Ballater home at the weekend, which also submerged much of their street.
They were escorted to a designated safe point at the Victoria and Albert Halls by fire crews from the local station, who ruled that they could end up stranded if the flooding got any worse.
The rescue was launched as the village was placed on flood alert from 9am on Saturday as heavy rain and strong gales hit the area.
Three homes in Ballater were affected by the deluge.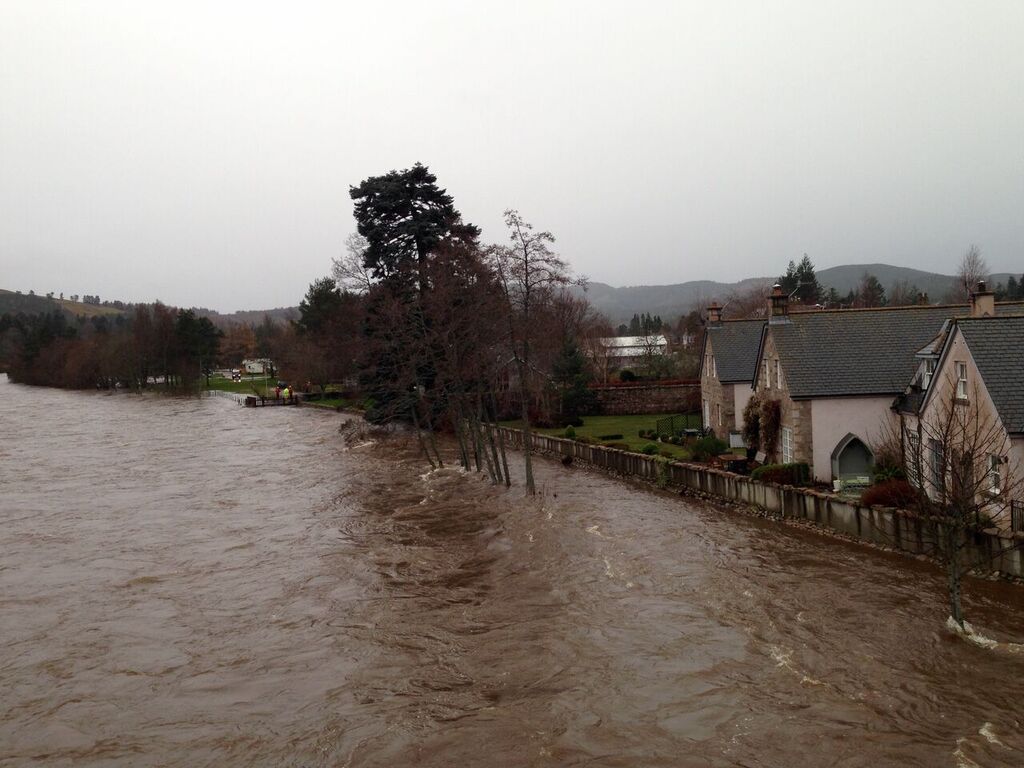 Residents of Aboyne were also on alert as melting snow coupled with heavy rainfall brought chaos to much of the UK.
Speaking yesterday, the evacuees – who did not wish to be named – called for further flood protection on the riverbanks.
The rescued man said the last time Ballater flooded, the water leaked into their home.
He added: "The services were very, very helpful. There was a few feet of water in between here and the next house up. It had gone up to our drive on the side of the house.
"It came up as high as this in 1989 and 1990. There was a worse flood last August when the water actually got into the house.
"It ruined all the carpets and getting the house dried and getting the carpets replaced took a while.
"I think they could very easily raise the riverbank a foot along here. But there are people who worry and people who don't."
Ballater began to return to normality yesterday following the events of the weekend, though sandbags could still be seen on the doorsteps of riverside homes.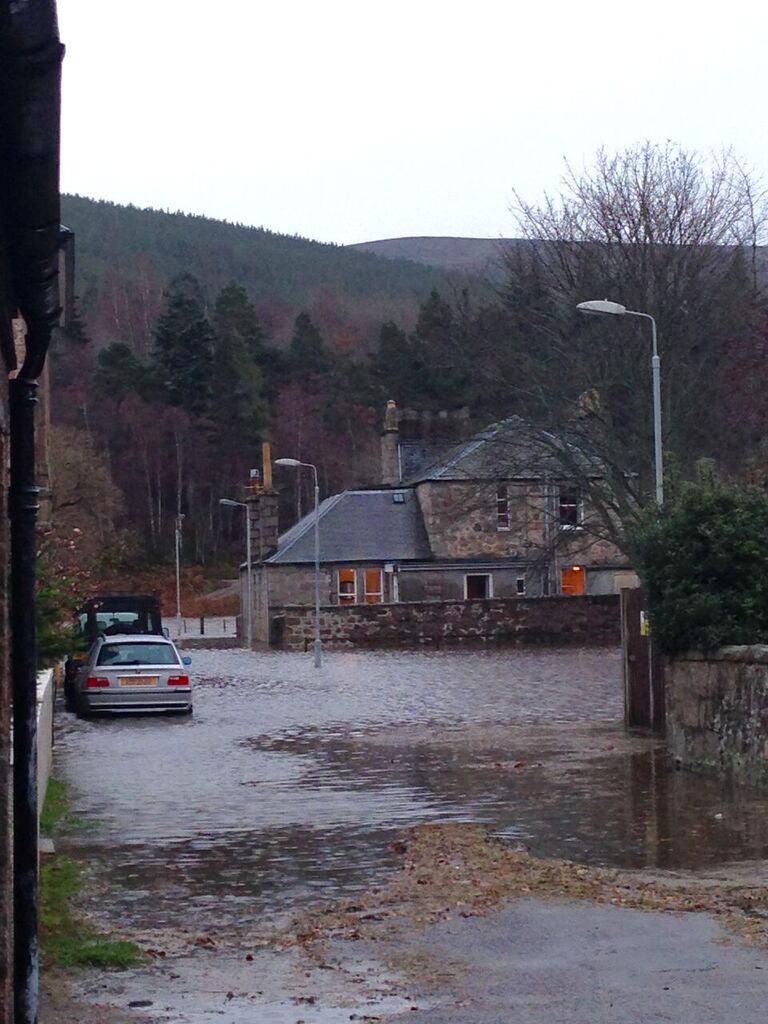 An Aberdeenshire Council spokesman said: "We had flooding in Ballater on the Saturday morning. Three houses were evacuated.
"There was slight concerns for Aboyne, and Aboyne Academy was a rest centre in case that was needed. It didn't come to anything.
"We got off lightly compared to the rest of the country."
Ballater councillor, Geva Blackett, said it was a "worrying time" for many locals.
"I pay tribute to the emergency services and other agencies for their preparedness and response to the situation," he said.
Fellow ward councillor, Peter Argyle, added: "Everyone is safe although clearly it is an appalling time in the year for anyone to be flooded.
"But the council and other services acted really well and the community responded really well as it always does."