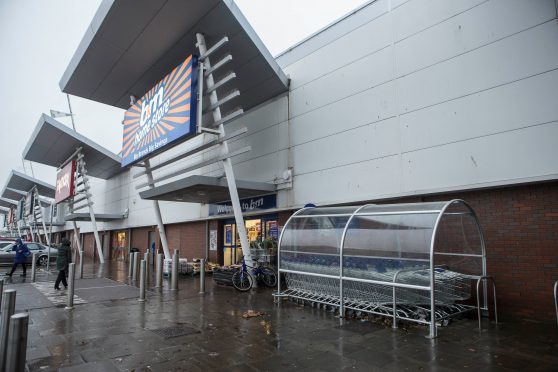 A horrified north-east mother had to scrub her baby's hands loose from a shopping trolley after vandals smeared Super Glue on the handlebar.
The woman was shopping in the B&M homeware store on Saturday afternoon when the incident happened at Aberdeen's Kittybrewster retail park.
She rushed for help as soon as she noticed her 14-month-old baby's hands were not moving off the trolley handle as they walked down one of the aisles.
Yesterday (MON) store manager Dave Farquharson said he was shocked to find the mum and her baby caught up in the ordeal and has launched an investigation to track down the culprits.
Posting on social media Lorinda Cloete, a friend of the mother said: "On Saturday evening my friend went to a store at kittybrewster. Some low life thought it well to put super glue on the handle of the trolley. She and her 14month old baby got stuck and had to be scrubbed loose and both their winter coats got ruined. So this is a warning to all people to always carry wipes and wipe a handle clean before touching it.
"It was at B&M store.
"Not sure if cctv recorded where trolleys is. Mum and baby is fine just red hands.
"A discarded package of super glue was found inside the back of the store so highly likely that it was stolen todo this idiotic act!"