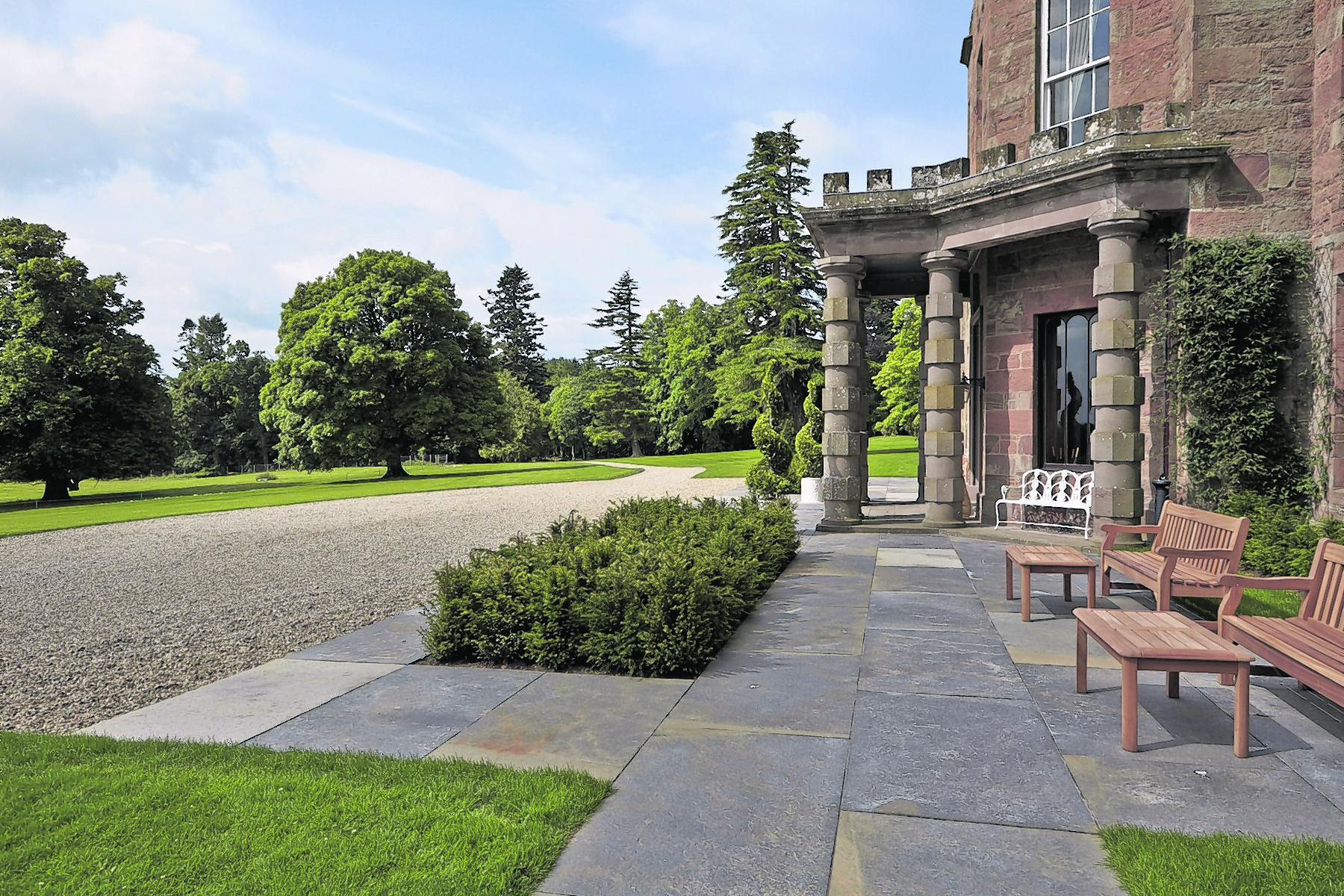 The masterplan for a 115-home development on an historic Mearns estate has been backed by councillors – despite concerns the area "deserves better".
Aberdeenshire Council's Kincardine and Mearns area committee yesterday voted narrowly to approve the conditions of the blueprint for Fasque Estate, near Fettercairn.
They also backed – by six votes to five – the first 41 homes of the scheme, which applicants Fasque House Properties Ltd say will fund the restoration of the estate's historic buildings.
The overall development is for 115 homes, a visitors' centre, and a cafe and farm shop at the site off the Cairn O' Mount road.
The grounds are home to the 19th-century Fasque House.
Agent for the developers, Andy Bayne of ABC Planning and Design, said: "It is a very high quality standard of development. In our experience over the years it is very hard to find something of that quality anywhere.
"Great care has been taken here to create housing that nestles into that landscape. It is also not just about the landscape – it is a place, it is a community."
However several locals objected to the plans, saying the design of the homes are not in keeping with surrounding architecture.
This point was backed by many councillors at the meeting yesterday, including Mearns councillor, George Carr, who said the use of timber was not in keeping with north-east style.
He said: "I regard Fasque House as one of the most iconic buildings in the Mearns. I think this is a very exciting proposal.
"My main concern is about these house styles, these timber ceilings.
"It is absolutely nothing to do with the Howe of the Mearns at all. It is the type of thing you'd expect to find in Aviemore or somewhere. It is totally inappropriate for Fasque."
Stonehaven and District councillor Wendy Agnew added: "If I woke up in that complex I'd think I was in Switzerland or something."
Fellow local member Graeme Clark moved to put the plans on hold to allow the developer to come back with "respectful" housing designs.
He said: "I think Chapelton of Elsick has shown us how you can build things modern but still be recognisable as a rural, Scottish house.
"To me this is industrial housing and I think Fasque deserves better."
However Mearns councillor Dave Stewart said: "Wood has been incorporated in housing all round, it is done everywhere. I have no problem with it."
An Aberdeenshire Council spokesman said: "Timber is used externally throughout Scotland. There was also timber used until quite recently on the Fasque Estate."