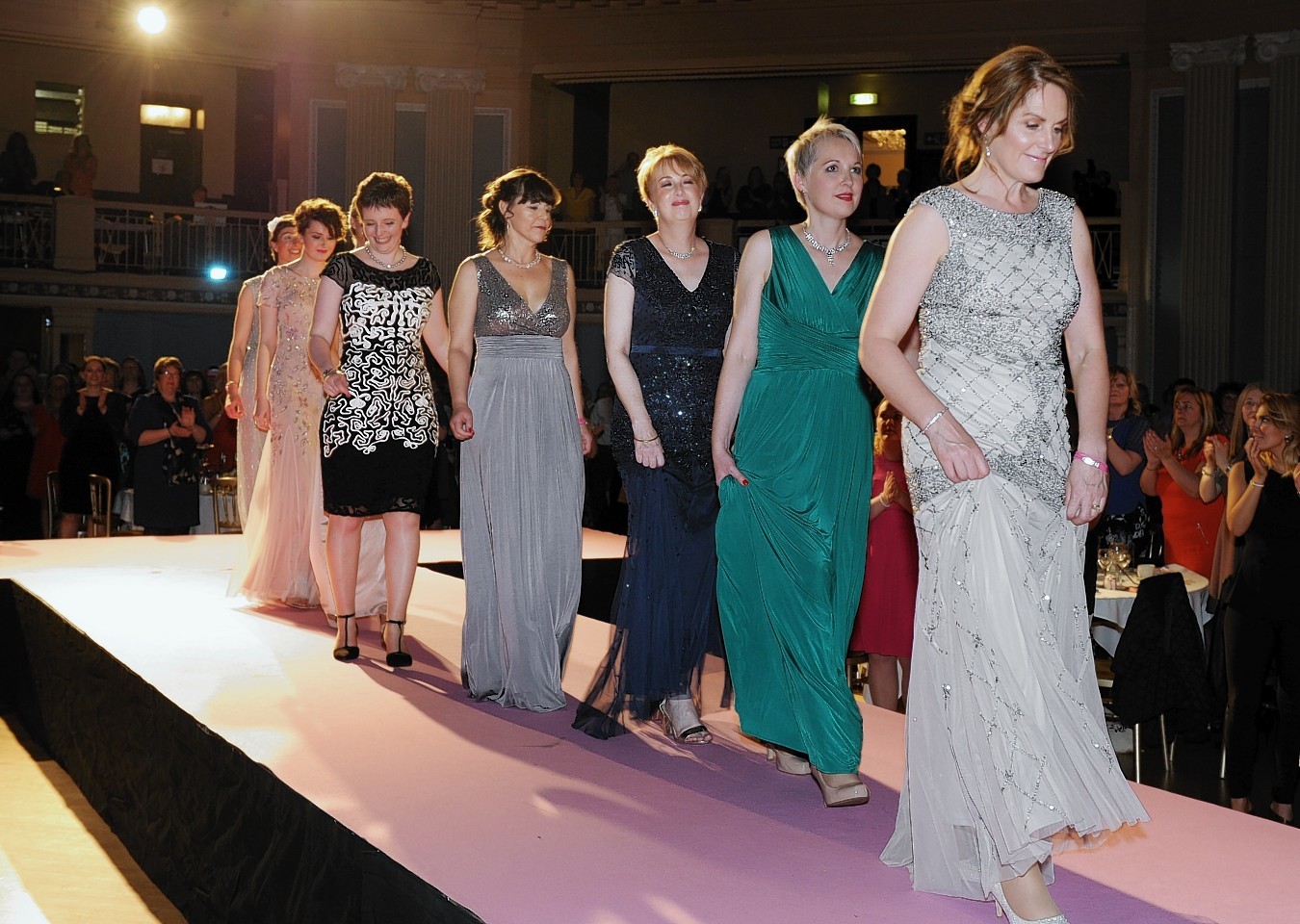 It started four years ago with just the names of 24 women from across the north-east on application forms.
They first met at the Beach Ballroom in Aberdeen as strangers with only two things in common – no prior modelling experience and a cancer diagnosis.
But after weeks of hard work and determination, the women strutted down the runway as close friends, marking the beginning of Friends of ANCHOR's Courage on the Catwalk (COTC).
Today, the show is one of the north-east cancer charity's most successful and inspiring fundraisers, where those who have battled the odds shine like the models they are.
And last night, the search for next year's much anticipated line-up began.
Rhona Miller, PR and fundraising executive, said the charity was looking for women of all shapes and sizes.
She said: "We're so excited to be launching the search again for a new group of inspirational women to take to the runway.
"Now in its fourth year, Courage on the Catwalk is so much more than a fashion show. It recognises women from our region, of all ages and sizes and celebrates their sheer tenacity in the face of a cancer diagnosis."
Last year, the event raised £89,000, bringing the total funds raised from COTC to £210,000.
Every penny raised goes directly to making north-east cancer and haematology care the best it can be for those receiving treatment at the charity's unit at Aberdeen Royal Infirmary.
It is committed to the investment of non-NHS provided equipment, wellbeing services for both ANCHOR patients and their relatives, as well as ground-breaking research taking place at Aberdeen University.
Gail Rose and her team at Premier Productions UK will once again professionally train and style the selected models in the weeks leading up to three shows, which will take place at the Beach Ballroom on Saturday, May 7 and Sunday, May 8.
Each show will feature live entertainment from some of the region's most talented musicians, and guests will be treated to a glass of fizz and favour on arrival.
The closing date for entries is Monday, February 3, 2016.
To apply to take part or to nominate a friend or relative, contact the fundraising team on 01224 859170 or e-mail foa@balmoral.co.uk