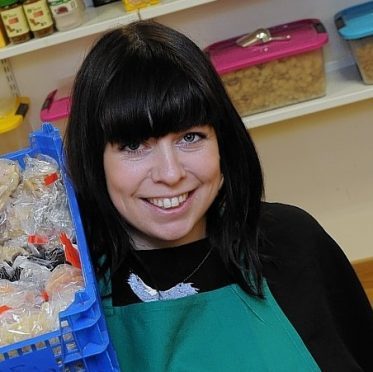 Groups across the north and north-east have been given an early Christmas present after landing a slice of £1.3million of funding.
Award for All Scotlands have announced the latest groups to benefit from the pot, which offers grants of between £500 to £10,000 to bring communities together.
In Aberdeen, the Fersands and Fountain Community Project, which runs a regeneration project in the Woodside area for 12 to 25-year-olds, was celebrating after being given £9,993.
Community worker Claire Whyte said she was delighted they had landed the cash and said: "We operate a youth flat in a community centre where we run job clubs and drop in sessions.
"Half of this money will go towards a sports club where we will run session that our members will be allowed to choose, and the other half will go on holiday activities."
Elsewhere in Aberdeen, the Granite City Flames Basketball Club was given a boost of £8,136.
Chairwoman Zane Bricite said: "We set up last year and we're growing in size, the money will allow us to take part in more tournaments across Scotland and get more kit for new members."
In the north, social club No Limits Caithness received a boost of £9,579, which will allow them to continue their work for another year.
Lead practioner Shelly Dygutowicz said: "We are really grateful for these funds.
"We had to close for part of this year due to lack of funds so because of this and other funding we've received we will now be able to stay open for the full 12 months.
"It will make such a difference to the lives of the children we help and the activities we can go on."
All Awards Scotland is a partnership between SportScotland and the Big Lottery Fund.
A spokesman said: "What is clear is the smallest amount of funding can often make the biggest difference to people's lives.
"All of these grants are a great way to show the variety of projects that can be funded through Awards for All for people of all ages."