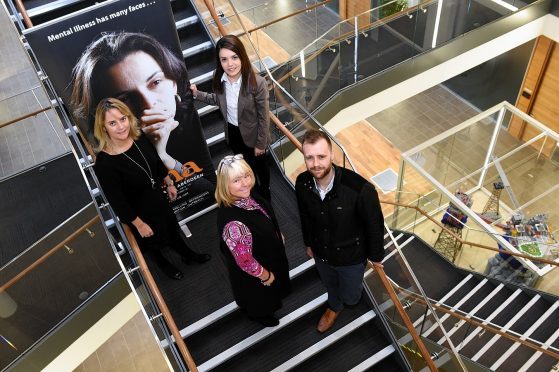 A north-east mental health charity has received a cash boost worth thousands of pounds to help cope with the demand for youth counselling services.
Mental Health Aberdeen (MHA) has been awarded £50,000 from offshore firm Apache North Sea, which will help support its Aberdeen Counselling and Information Service (ACIS Youth) for young people.
The scheme is free and provides counselling for youngsters aged up to 18-years-old.
It is the latest in a a series of donations to MHA from the energy company, who have handed over £100,000 in the past year.
Astrid Whyte, chief executive of the charity, said: "Each young person reaching out for our help deserves to be supported. We are committed to doing all that we can to build on the good work that has been done so far by our team of skilled and dedicated counsellors, but that would be simply impossible without the help of Apache and our other loyal corporate partners.
"This latest tranche of money will be used to deliver counselling through ACIS Youth, a service within MHA which we are very keen to expand in line with the demand we see every day. In particular it will allow us to continue our work in schools, which is an important strand of what we do."
Counsellors were involved in more than 1,400 appointments with 178 young people in the first 10 months of this year.
Patricia Paterson, executive assistant at Apache North Sea, added: "We first decided to support MHA after learning of the valuable work being done by the charity across the north-east and since then we have developed a very strong relationship, one we are delighted to continue with this latest donation.
"We know the funding will be put to excellent use and are very pleased to be able to support the ACIS Youth service in the community."