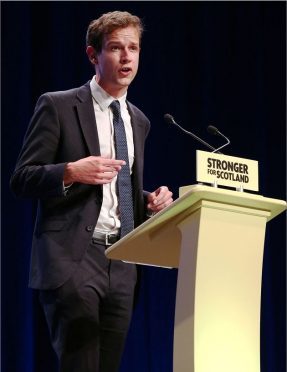 Aberdeen South MP Callum McCaig has accused the UK Government of a "lacklustre" approach to the energy sector.
He said the "delay" in bringing the Energy Bill, which formally establishes the Aberdeen-based Oil and Gas Authority, to the Commons was "symptomatic" of the Conservatives' attitude.
Mr McCaig, who is the SNP's spokesman on energy and climate change, has written to Energy Secretary Amber Rudd to raise his concerns.
In his letter, he has asked the Tory frontbencher to confirm when MPs will have the chance to debate the legislation.
He says: "As you will be acutely aware, a date for the second reading of the bill has yet to be announced.
"Given the profound importance of this bill in regards to the Oil and Gas Authority (OGA) it had been my hope that your government would have prioritised its passage.
"With this in mind, I would be grateful if you could now provide me with a definitive date for when this reading will take place."
The legislation, which started in the Lords, suffered a defeat there during its passage in October when a Labour amendment deleting the policy to close the Renewables Obligation subsidy to onshore windfarms from April – a year early – was carried.
A Department for energy and Climate Change (Decc) spokesman said in the aftermath that the government would reintroduce its manifesto commitment when the Bill went before the lower house.
Mr McCaig said: "The delay in the progress of the Energy Bill is symptomatic of the UK Government's lacklustre attitude to this key sector.
"The Oil and Gas Authority is up and running but for it to be truly effective it must have the full powers which are due to come from the Energy Bill.
"I've called on the secretary of state to provide a definitive timetable for when the Bill will proceed and it is my hope that this will force her to act quickly in the new year."
The Bill hands the OGA a raft of enforceable powers to maximise the sector's economic recovery.
A Decc spokesman said: "We want to maximise the economic recovery of oil and gas from UK waters – and the OGA needs the necessary powers as regulator to do this.
"Those powers are set out in the Energy Bill and, subject to the will of parliament, we expect the OGA to be a fully established independent regulator by summer 2016."