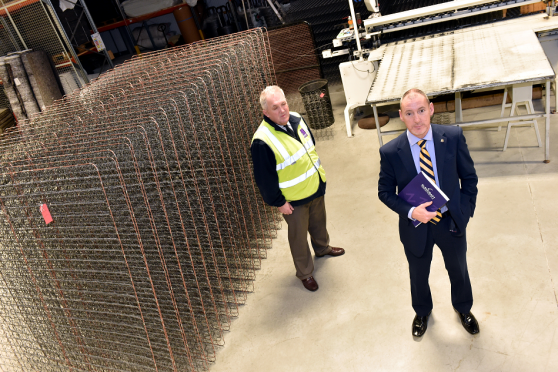 A charitable bed manufacturer which employs dozens of people who are blind or visually impaired has offered its services to the flood-stricken communities of the north-east.
Glencraft has pledged to make its fleet of vans available to those in need despite being forced to switch to a three day week because of the oil and gas downturn.
The organisation, based at Whitemyres Avenue in the city, said it can help deliver emergency food, clothing, goods or furniture to hundreds of people who have had their lives turned upside down by the recent flood torrents from Storm Frank.
And although purse strings are tight, the kind-hearted company also wants to offer beds and mattresses at a substantial discount for those in immediate need of something to sleep on.
Graham McWilliam, the company's managing director, said: "We're happy to do whatever it takes. We're often on the receiving end of support from the community, so it's time to give back in whatever way we can.
"We've got vans available for helping out, and our delivery team will assist in transporting whatever people need.
"Given the fact we've had to cut down to a three day week because of the financial climate, it wouldn't be appropriate for us to give away beds, but we can definitely do good deals for people who are struggling."
Mr McWilliam said that his staff can also offer help to emergency centres including schools, community centres and gyms, where people who have been forced to evacuate their homes have had to stay overnight.
Mr McWilliam said: "If you think about Inverurie for example, where people have been evacuated into the sports centre and the academy, they're going to need something to lie on in the short-term, so we're happy to do whatever we can."
For assistance, contact Glencraft at info@glencraft.co.uk or call 01224 873366.