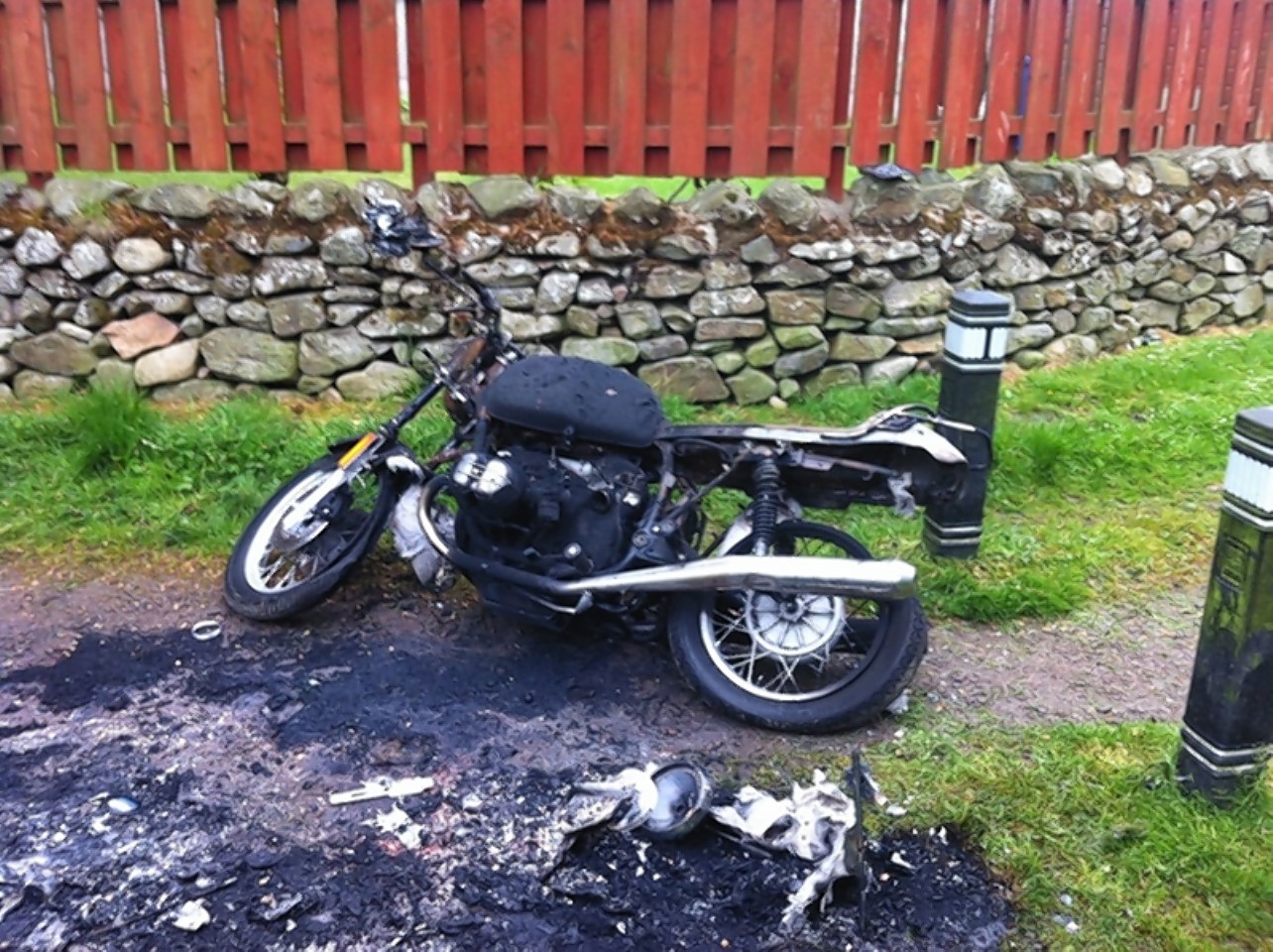 Residents reported hearing a "frightening explosion" when two motorbikes were set on fire in a residential area of Aberdeen early on Tuesday morning.
The fire service was called out to the incident between Burnieboozle Crescent and Countesswells Avenue at around 4.05am.
A silver Vauxhall Corsa was set alight nearby less than two weeks ago.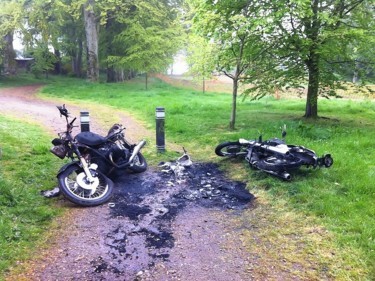 Hazelhead, Ashley and Queens Cross Councillor Martin Greig said: "It's very distressing for the local community to be targeted once again by wrongdoers.
"This is a quiet residential area and the two fires have happened in very rapid succession."
The motorbikes, a Honda and a BMW, had been stolen from the garage of a domestic property in the area.
They were set alight on a public footpath and the fire caused a loud explosion which could be heard throughout the area.
Two fire appliances with nine firefighters attended the scene and the fire was put out with buckets of water.
Mr Greig said: "The explosion was quite frightening and both incidents have caused great alarm for residents.
"It's a peaceful, residential area so seeing these violent incidents is very worrying.
"I would urge anyone who has any information to contact the police as quickly as possible."
Inquiries into both incidents, which do not appear to be linked, are ongoing.
Police have urged anyone with information to contact them on 101, or Crimestoppers on 0800 555 111.