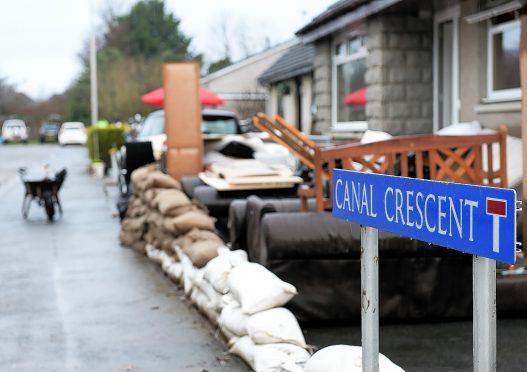 Scenes of chaos were replaced by collective camaraderie yesterday as neighbours united in the wake of the worst floods to hit the north-east in living memory.
Locals braved further Scottish Environment Protection Agency flood warnings for Inverurie, Kintore and the wider River Don area to start clearing out their homes in the wake of Thursday night's deluge.
The streets of Port Elphinstone, near Inverurie – where 38 homes were hit by flooding and more than 100 people had to be evacuated – were lined with myriad possessions.
However, a huge community effort lifted the spirits of devastated individuals – some of whom had lost all their belongings as they fled their properties.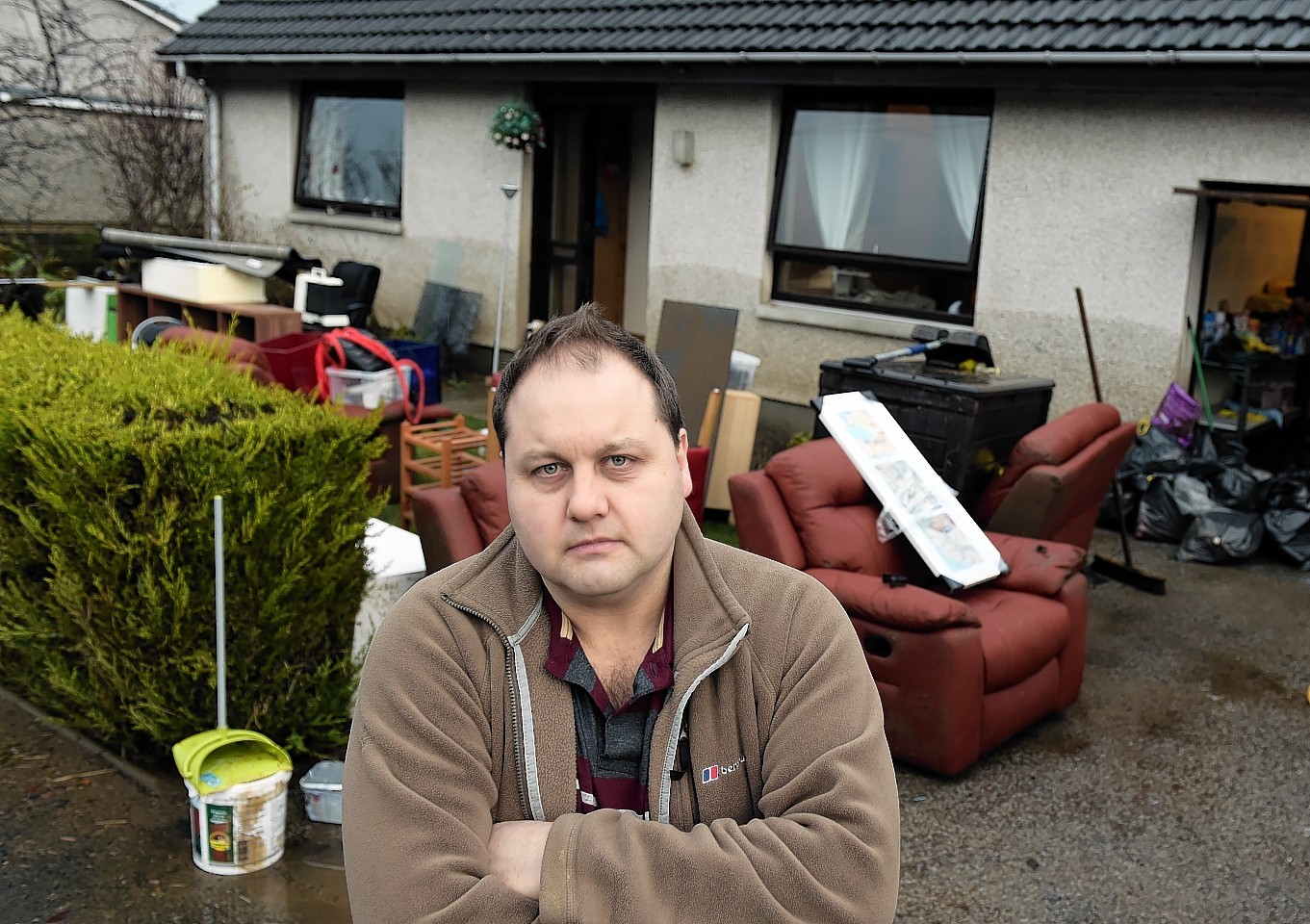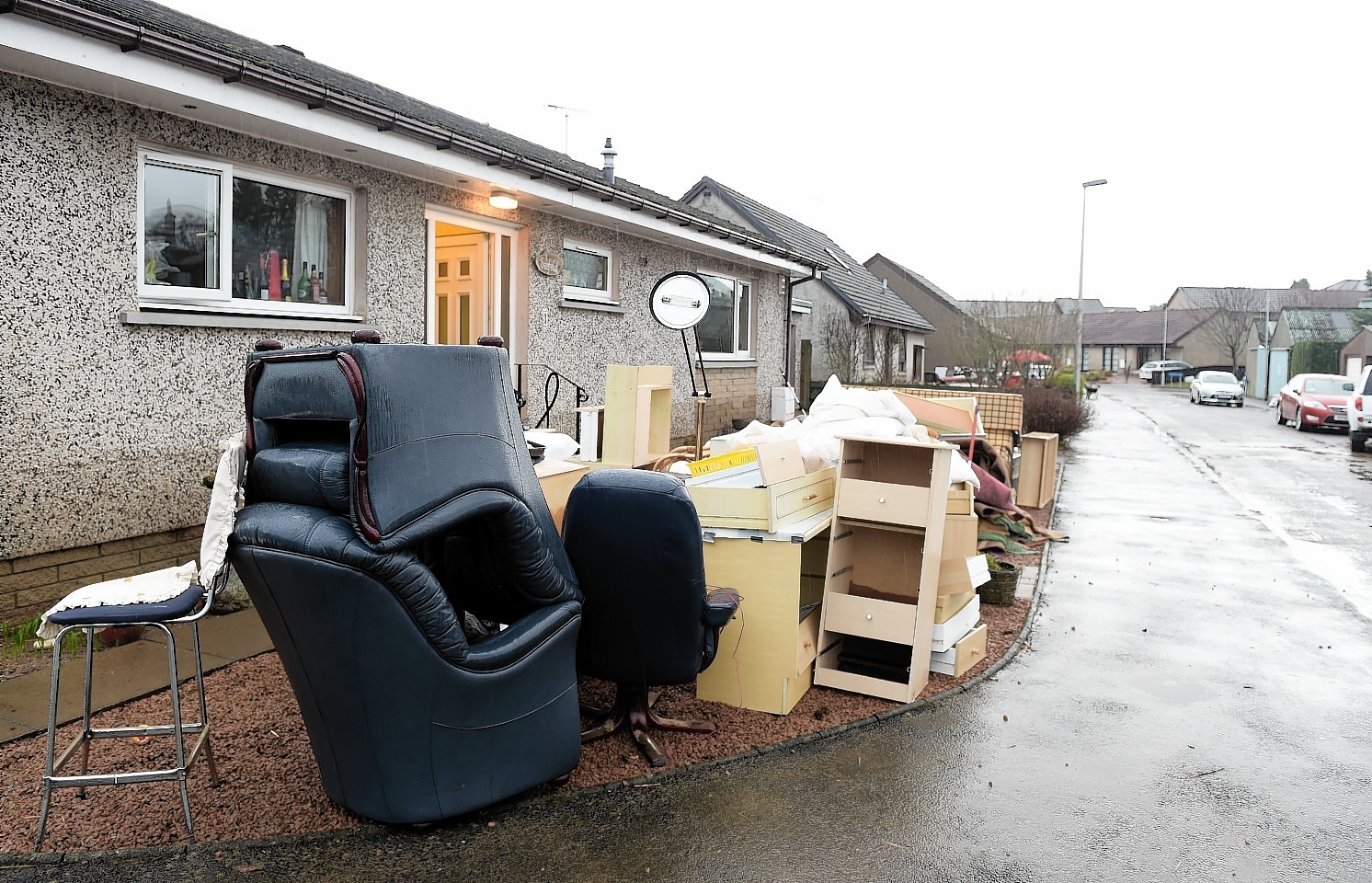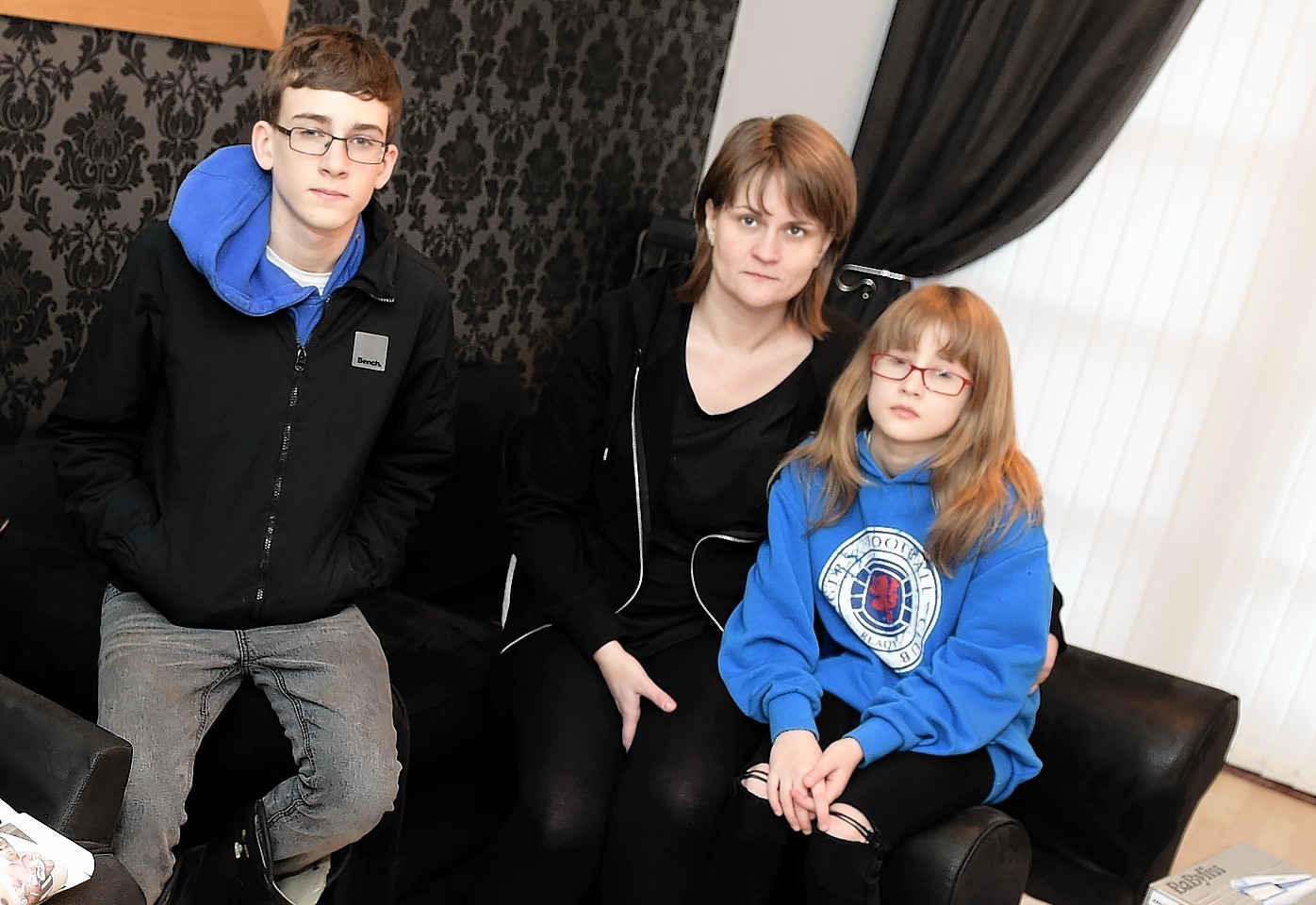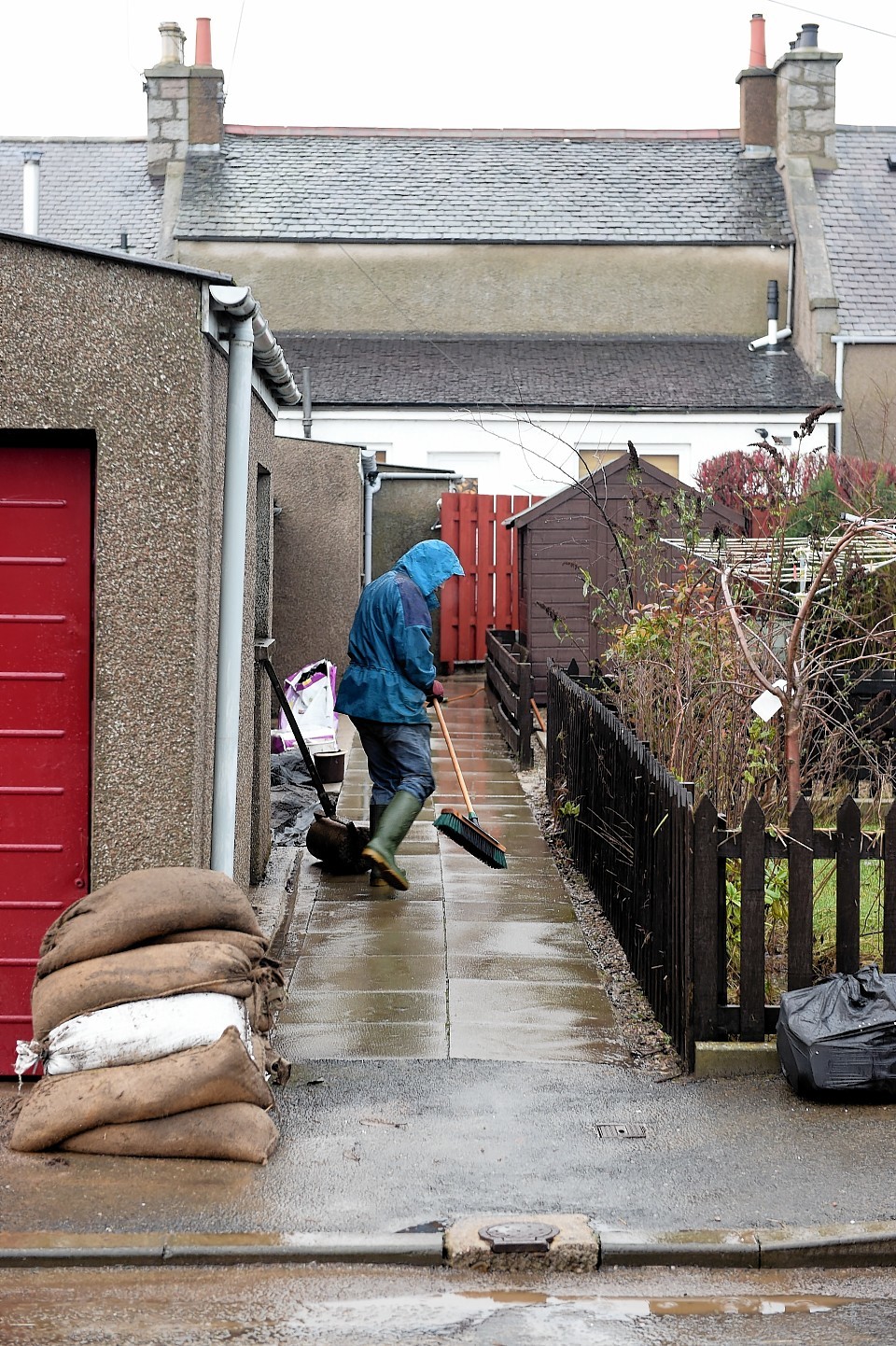 The River Don reached its highest level in 45 years last week, rising to some 18.37ft, which led to it bursting its banks at Port Elphinstone, Kintore and Bridge of Don.
Across Aberdeen and Aberdeenshire, a flood alert remains in place, due to the threat of further rain and sustained damage to flood embankments on the Don.
In Kemnay, the B933 Monymusk to Inverurie road into the village was still cut off with Stuart Crescent remaining under almost a foot of water and several homes inaccessible.
Yesterday Sepa confirmed that Kintore's Castle Hill and Kingsfield Road areas might be affected by further rain, whilst the B977 road between the village and Dunecht could have further flooding.
Lower areas of Inverurie, near the Don, were most at risk, along with the B993.
The clean-up coincided with the Scottish Government announcing £12million of funding to those affected by the floods across the country – £3.4 million of which will go to north-east households.
Speaking yesterday, residents of Port Elphinstone expressed their gratitude to locals – with Garioch RFC players, local junior footballers and even members of staff from Garthdee's Asda store joining the collective mission of mercy.
Firefighter Michael Leitch, 45, said he was battling floods in Aberdeen when his own family home was swamped with a foot of water and his wife, Sarah, and children Calum and Emma were forced to flee.
He said it will be six to eight months before his family can return home.
Mr Leitch added: "I was actually working a night shift and my wife texted and told me the fire service were evacuating her and the kids. As soon as the front door was open, that was it – mayhem ensued.
"It just made its way from front to back and desecrated everything in its way.
"When I came home, I just couldn't comprehend the scale of it. Never did we expect to be hit in our area, never in our wildest dreams.
"The emergency services were phenomenal in their attempts to help us.
"I think my disappointment has got to be – they had enough warning, so why didn't they then evacuate everybody? They waited until the event was happening before they decided.
"Luckily, no life was lost and that is the main thing. We had Asda from Aberdeen here and they have been absolutely tremendous.
"The community spirit is just fantastic. It really does touch you, looking at the efforts that have been made."
Some of the houses on the badly-affected Canal Road were almost totally emptied yesterday, with sodden sandbags still lining the front doors.
One local man, Stuart Moffat, said there had been an "excellent effort" from locals in helping those who had been affected by floods – with an impromptu cafe dishing out hot drinks in his front garden.
The Ballater home of Mr Moffat's parents was lost just a week before the ground floor of his own home – where he lives with his wife, Jenny, and their son, Oscar – was also destroyed.
Speaking yesterday, he said: "Assistance has come from just about anywhere and everywhere, unexpected quarters, strangers to me because I have only lived here 13 months.
"This isn't a one-day project or a two-day project, we are looking at weeks here.
"The saving grace is that upstairs is saved, but not the white goods, or all the furniture or the floor coverings. I sincerely hope it never happens again."
A total of 70 homes on the banks of the Don were affected by Thursday's floods and 86 residents of three care homes in Aberdeen were evacuated.
The River Ythan also burst its banks in Ellon, leading to the evacuation of 100 people.
It came just days after the River Dee wreaked havoc along the river's valley, coming to a head in the village of Ballater where hundreds were forced out of their homes.
Meanwhile, firefighters rescued a 73-year-old man whose car became stuck in flood water on a north-east road.
Police, fire and rescue and ambulance services rushed to his aid after the pensioner raised the alarm on his mobile phone.
He had been driving on the B979 Hatton of Fintry to Newmachar road, half a mile from its junction with the A947 Aberdeen to Banff road, when his car became engulfed in water.
Two fire engines, from Dyce and Ellon, attended the incident at around noon yesterday and firefighters helped the man – who was not injured – from his car.
Somehow, life went on. But very few people have ever seen anything on this scale before.