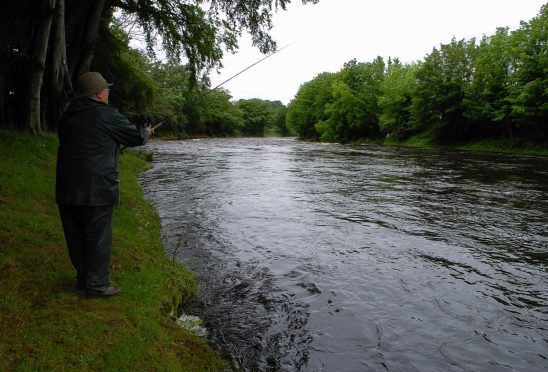 Plans to freeze the cost of fishing along one of Aberdeenshire's largest rivers have been backed by Garioch councillors after one of the poorest seasons in years.
The Garioch area committee yesterday agreed to keep fishing permit charges on the River Don and its tributary, the Ury, at the same level as in 2015.
Councillors also got the ball rolling on proposals to lease the local authority's fishings on the rivers to the Kintore Angling Group and the Inverurie Angling Association.
Due to a lack of returning migratory fish, such as salmon, catch numbers in the Don and Ury remained low last year – which the local authority said had "discouraged fishers".
However, the council has estimated a small increase in revenue for the 2015-16 season from angling in the Inverurie, Kintore and Alford beats.
It is expecting to rake in £17,257 by the end of the fishing season in March next year – a slight rise on last year, but less than the 2013-14 tally of £19,990.
Aberdeenshire Council principle landscape officer, Doug Allan, said the decision to freeze the charges had been taken "due to the poor catches during 2015".
He added they were "lower than expected".
Aberdeenshire provost Hamish Vernal said the council was working "to get the angling associations more involved" in taking over the council's fishings.