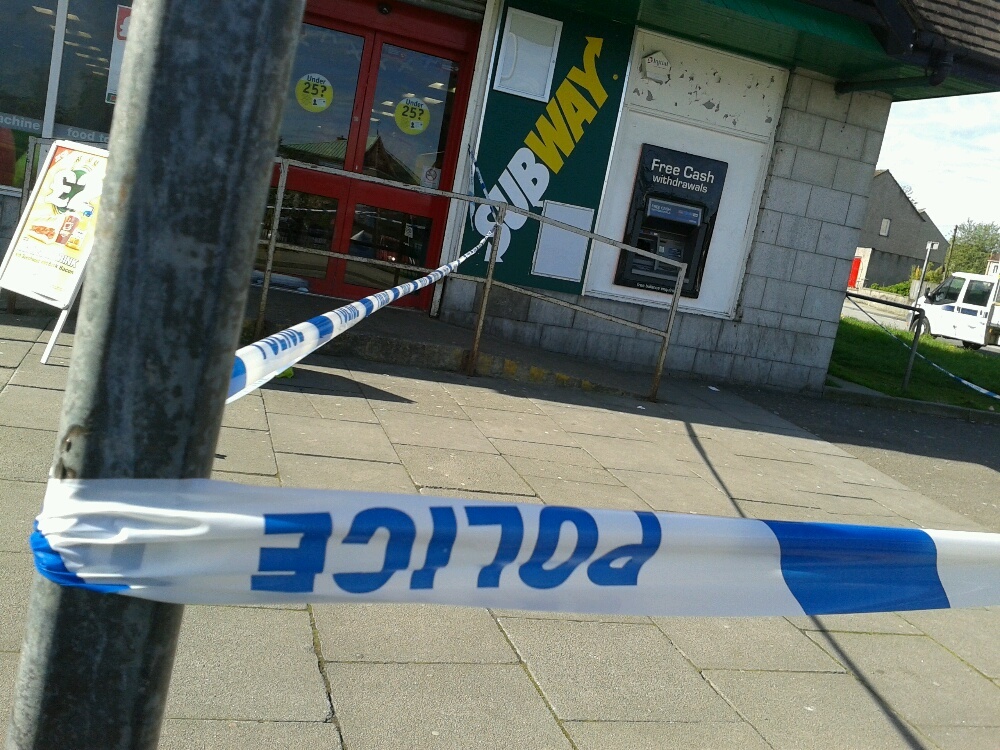 Vandals have trashed a cash machine in Aberdeen prompting a police investigation.
The incident took place at the ATM outside Spar in Byron Square, Northfield, at 1.20am on Friday morning.
It is understood no cash was missing from the bank machine, but the screen of the facility has been badly damaged.
The area around the ATM – which is within a busy shopping parade – was cordoned off as a forensic officer dusted for prints.
The facility has previously been targeted by criminals with three card skiming devices discovered there last year.
Grandmother Rhona Green, 50, lost more than £5,000 after her card was allegedly skimmed, having last used it at the Byron Square machine.
One Northfield resident, who did not want to be named, said: "We heard it was teenagers who did this.
"Whoever it was, they were pretty stupid thinking you could get cash from smashing the screen – that's not where the money is kept.
"The machine is always being tampered with. People have put card skimming devices in it – I certainly wouldn't use it.
"There isn't a camera outside the shop either."
A police spokeswoman said inquiries into the incident are ongoing.
In November TSB branch at Oldmeldrum Road, Bucksburn, was targeted by raiders at about 3.30am on Sunday.
The culprits were disturbed by a taxi driver and fled the scene empty handed.
The incident happened two weeks after ATM raids at Stonehaven and Inverurie.
SPAR had not responded to a request for comment last night.