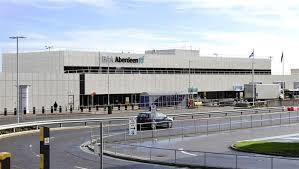 Emergency service vehicles were called to assist a helicopter which encountered engine difficulty at Aberdeen airport earlier this afternoon.
The Ec225 helicopter, of CHC helicopters, requested assistance at around 1.40pm and a full emergency was declared.
The helicopter has now been brought under control and the situation has been downgraded.
A spokeswoman for CHC said:
"A CHC helicopter landed safely at Aberdeen Airport at approximately 1.45pm today.
"The aircraft was inbound and, in accordance with operating procedures, the crew requested priority landing from air traffic control.
"Emergency service vehicles are deployed only as a precaution.
"All passengers were debriefed and the aircraft will now be fully inspected by CHC engineers."