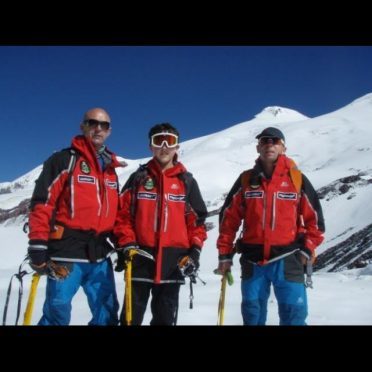 An intrepid north-east father and son are preparing to face their chilliest challenge yet – embarking on an expedition to the freezing plains of Scandinavia.
Former commando Michael Byrne, 44, and his 14-year-old son Liam have been selected to join the MAD Expedition Team on a 500km dogsled journey through Norway and Sweden's mountain region, into one of the most remote wilderness areas of Europe.
The "extreme" challenge – which investigates and records the snow, ice and weather conditions for future climate change research – only accepts people who have taken part in endurance or winter style events before.
Each team member will be expected to drive eight "very fit" race dogs, drive a 20kg sled and carry 50-100kg of gear and dog food.
The father and son from Stonehaven, who will be taking part with two other team members, said they were being spurred on to take part in memory of explorer Henry Worsley, who died attempting to be the first person to cross the Antarctic unaided this week.
But they said his passing was a sharp reminder of the dangers of being in a freezing environment.
Last year, Mr Byrne was selected to be part of a team to cross Antarctica, but it was cancelled after funds fell short.
He remains optimistic of completing this latest challenge, and will be relying on their training and previous experiences climbing Africa and Europe's tallest peaks – Mount Kilimanjaro and Mount Elbrus.
Mr Byrne said his time in the Marines would serve him well.
He said: "I used to go to Norway for cold weather training and it's amazing to see how different people handle the cold.
"Your sweat can turn to ice so you'll have guys opening up their jackets and sheets of ice falling out."
The dogsled team will travel for 30 to 60 miles each day for eight to 12 hours in temperatures that could plunge as low as -30C with high winds, possible blizzards, and countless feet of snow.
Mr Byrne said he has prepared his son for the challenge as much as possible.
They are expected to set off late March-early April, however the exact date will be decided around Liam's schooling.
"I've been very careful to teach Liam about how to survive in these conditions," said his father.
The pair are still looking for sponsorships and partnerships with local charities.
For more information, contact
Liamnorway500@yahoo.co.uk