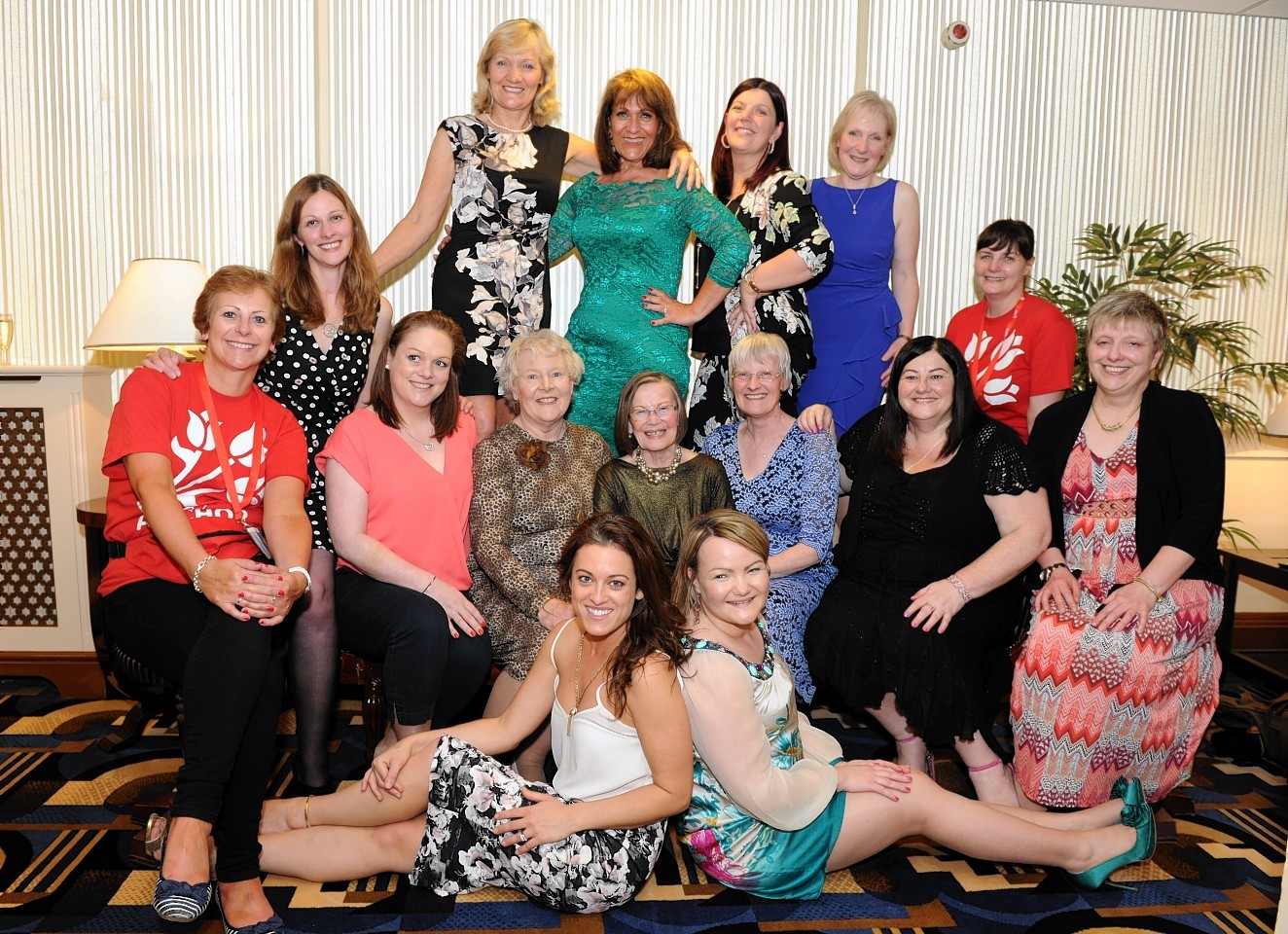 A north-east charity is encouraging courageous women who have battled cancer to take part in a life-changing fashion show.
There are just seven days to go before the deadline closes for this year's Friends of Anchor Courage on the Catwalk.
Now in its fourth year, the event celebrates the beauty and bravery of women who have faced the reality of a cancer diagnosis.
It has also become one of the charity's most successful and inspiring fundraisers, raising £210,000 so far.
The majority of the funds have been invested in multiple cancer research projects at Aberdeen University and at the Anchor unit at Aberdeen Royal Infirmary.
This year's event will take place at the city's Beach Ballroom in May where, after weeks of personal styling and training, the chosen models will take to the runway.
Brenda Whyte, who took part last year, described the experience as "simply brilliant."
"It was fantastic to be with a super group of women who had all gone through illnesses and understood what it was like to go through treatment," she said.
"I was very shy to start with I must admit but Courage on the Catwalk has given me so much more confidence in myself."
Sarah-Jane Hogg, Friends of Anchor's PR and fundraising manager, is urging women of all ages, shapes and sizes to get involved.
She said: "It's not too late to consider applying for Courage on the Catwalk.
"Every year, even the most shyest of models never expect to feel the confidence they do when they take to the catwalk.
"Cancer sets many challenges in your path but what Courage on the Catwalk offers is something new and unexpected to come in to your life that will make for one very special and, hopefully, immensely positive experience.
"We're looking forward to hearing from you."
Three fashion shows will take place over May 7 and 8.
Each will feature live entertainment from some of the region's most talented musicians and guests will be treated to a glass of fizz and favour on arrival.
The closing date for entries is Wednesday, February 3.
To apply to take part or to nominate a friend or relative, contact the fundraising team on 01224 859170 or e-mail foa@balmoral.co.uk