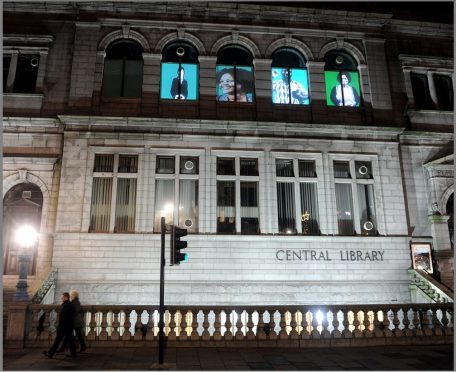 Libraries, museums and sports facilities in Aberdeen are booming – with a surge in visitor numbers over the past year, according to new figures.
But council chiefs have warned that the services are not guaranteed to avoid the axe as they seek to save £26million in the next budget.
A report to the Education and Children's Services committee shows nearly 2.5million visits were made to council-run sports facilities over the course of 2014/15 – a rise of 264,550 compared to 2013/14.
Granite City readers are also bucking the national downward trend, with an extra 47,000 visits to city libraries since last year.
The report also revealed that visits to art galleries and museums have increased by 3.2% despite the Art Gallery closing for redevelopment in February.
Last night, committee convener Angela Taylor said Aberdeen's failed City of Culture bid may have raised awareness of "the culture on our doorstep".
She said: "There has been a national decline in library usage of 8.1% so it's really encouraging to see Aberdeen bucking the trend.
"I think the (City of Culture) bid made people think about the culture we have in our own city.
"We will obviously go through the budget line by line and we will try not to make any cuts to these services."
Councillor Ross Thomson, vice convener of the finance committee, added that "all options are on the table" for savings.
He said: "We have been given an horrendous funding settlement from Holyrood so I would be foolish to rule anything out.
"We need to look at all options."
In response to the report, the opposition SNP group accused the council administration of playing "smoke and mirrors" with the figures.
SNP education spokesperson councillor Gordon Townson said: "(The administration) do not seem to want to make the public know that they have stripped the libraries budget by over £250,000 through changes in staffing.
"Further they are hailing an overall increase in opening hours but what they are not saying is that they have cut evening hours which will affect those in work wanting to use the library.
"The truth is the rosy picture they are painting in reality is smoke and mirrors."