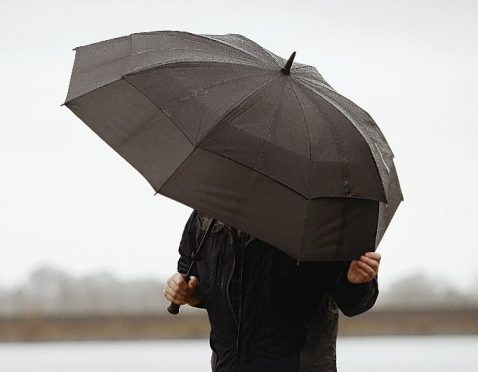 The Met Office has placed a Yellow weather warning across Grampian today.
Areas of heavy rain will move northeast across Northern Ireland and much of Scotland (except the north and northwest) during this morning.
Snow is also likely to fall over high ground, perhaps affecting lower levels for time.
Drier conditions are expected to reach Northern Ireland soon after rush-hour and extend to much of Scotland by midday.
A Met office statement warned of difficult travel conditions on Wednesday morning.
The Met office Chief forecaster said: "The warning has been updated to extended the area further south.
"A frontal zone will remain slow moving across Northern Ireland and Scotland at first today, as a deepening area of low pressure moves northeast from western Ireland at 0300 hours today, to pass over the far south of Scotland during the mid morning, before clearing into the North Sea.
"Spells of heavy rain are likely and as the system runs into colder air there is the potential for some snow, mainly affecting higher routes in Scotland, but some sleet or wet snow may fall to lower levels for a time."