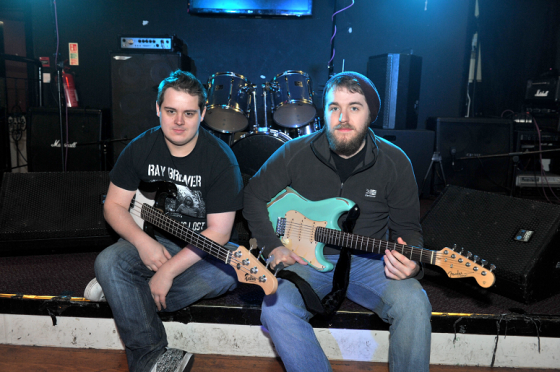 A popular city centre music venue could close for up to two weeks after being issued with an order to turn the volume down.
Downstairs, located underneath the Malt Mill on Holburn Street, has been issued with a noise abatement notice by Aberdeen City Council for causing a "statutory nuisance" for being too loud.
The managers now have to install volume-limiting measures.
The council made its decision after receiving a complaint by a nearby resident and carrying out their own investigation.
Gav Bassett, co-lessee of Downstairs, said although the costs of the soundproofing will be covered by the brewery that owns Downstairs and the Malt Mill, he and business partner David McGhie could lose out on up to a fortnight of trade.
The 28-year-old said: "The resident has complained, and sadly the law says that it's our problem, not theirs.
"It's going to cost us at least two weeks of trade, which in January is not ideal.
"One figure I've seen reported is around 40% of local venues in the UK have been forced to close, so it's more important than ever to support your local music scene."
Councillor Neil Cooney, of the city council's housing, communities and infrastructure committee said: "The company which owns the venue has agreed to carry out work which will reduce the noise nuisance for its neighbours, and allow it to continue to be a live music venue.
"Aberdeen City Council welcomes live music in the city as it adds to the vibrant and varied social scene, and we support live music events such as the Hogmanay celebrations, Sound Festival, the Jazz Festival and Celebrate Aberdeen.
"In 2015, there were about 60 complaints related to entertainment noise compared to the 456 on-sale licensed premises in Aberdeen.
"The 60 entertainment noise complaints are about 8% of the total number of noise complaints received, and there were only two abatement notices served on entertainment venues in 2015 due to music levels causing a statutory nuisance."