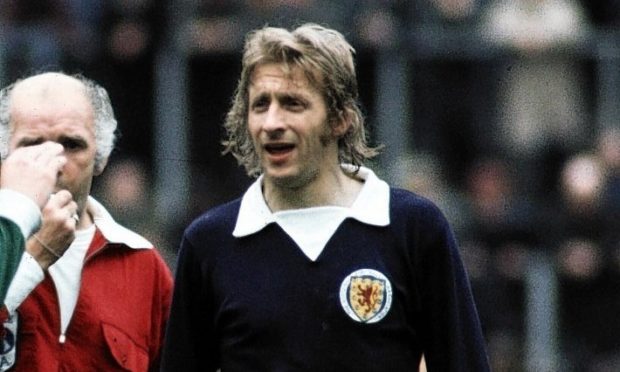 A galaxy of Scottish stars, including Aberdeen football legend Denis Law, have come together to help celebrate their homeland in words and pictures.
The group's thoughts and memories are contained in "My Scotland by its Famous Sons and Daughters", a glossy coffee-table book, featuring pictures and research provided by VisitScotland and containing interviews with 58 celebrities who talk about how their nation has shaped their lives and careers.
The assorted luminaries' insights all sit alongside full-colour photos of their favourite places in Scotland.
In the book, Mr Law, 75, who was awarded a CBE in the Queen's New Year Honours List, has written about his love for Aberdeen Harbour – his father was a fisherman who worked out of it – and how the youngster was fascinated by the boats and the life the fishermen led.
He said: "To this day I have never lost that feeling for the harbour and the boats – even though, nowadays, fishing has been replaced by the oil industry and many of the harbour areas I knew as a youngster are now cordoned off for security."
Mr Law, whose sister Frances and brother Joe still live in Aberdeen, also reminisced about being allowed to sail a few miles out of Aberdeen on a trawler: an experience which made him decide a life at sea was not for him.
He recalled: "The boat had bunk beds in a wee circle with a wee table and up to six guys squeezed into it, and it was far from comfortable. But those were the days when fishing was fishing – now they have all the technology and it's more efficient but not the same as back then.
"My love for the city and its harbour has never left me, and whenever we go back to visit, my wife, Diana, and I always take a drive round the place, and the city, seeing all the old granite buildings which are still there.
"To me, it hasn't changed."
As well as Mr Law, a litany of other famous faces share their favourite memories of places in Scotland that are special to them, including Rory Bremner, Irvine Welsh, Sir Jackie Stewart, Billy McNeill, Judy Murray, Brian Cox, Donovan, Katherine Grainger and Midge Ure.
The book was produced by writers Anne Graham and Michael Hamilton whose affection for Scotland spurred them on to compile the 240-page hardback.
Ms Graham said: "We've always loved Scotland and its people and we recently moved to an island near the Scottish Borders, so the time seemed right to write about it. We were delighted that so many great names gave us their time and took part with such enthusiasm."
A number of charities, principally the Children's Hospice Association Scotland, as well as some hand-picked organisations which were close to the hearts of the participants, will benefit from the sale of the book.
Mike Cantlay, chairman of VisitScotland, said: "This is a wonderful publication in which some of our best-loved celebrities share treasured memories of their favourite Scottish places.
"These tales of our bustling cities and hidden gems will inspire potential visitors from all over the world to discover the locations that make Scotland a hit with its famous sons and daughters."