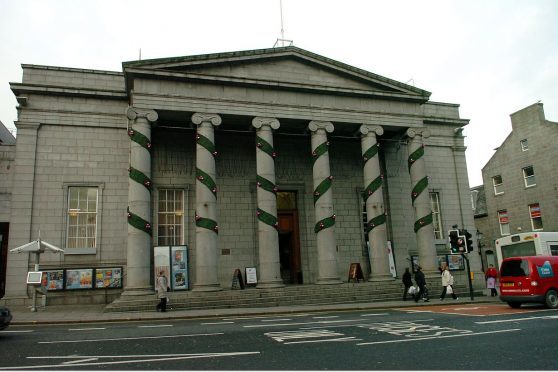 Council chiefs may have to take a £2million loan to cover the redevelopment of Aberdeen's Music Hall.
More than £5million of the £7million of funding needed for the project has already been secured with the authority aiming to raise the remaining money through the work of a fundraising manager.
The manager has been tasked with securing donations from private individuals and corporate sponsorship.
It will close in May and is due to reopen in November next year.
But a report to the authority's education and children's services committee, which is also responsible for leisure and culture in the city, yesterday said that if fundraising efforts on the £7million project are unsuccessful a loan would be secured.
Now the opposition SNP group has raised fears that taxpayers may be left "on the hook" for up to £10million if the council is also unsuccessful in raising the remaining funds for the Art Gallery redevelopment.
A report to the committee reads: "The total raised to date is £5,217,000. (Aberdeen City Council) has agreed a loan for the balance of the work up to £2million.
"If the loan is drawn down, it will be repaid from the revenue grant over 25-30 years."
Councillor Gordon Townson, the SNP education spokesman, said: "What we are seeing is yet another project where the council is underwriting the project and has now agreed a further loan of £2million, Aberdeen taxpayers are also on the hook for up to £10million if the Art Gallery fundraising is unsuccessful.
"With these and other projects in the city we are really seeing a build now pay later strategy of Aberdeen Labour. More work should have been done to fundraise earlier to reduce the risk on the taxpayer."
But depute council leader Marie Boulton, who sits on the Aberdeen Performing Arts board, said: "It is deeply disappointing that the opposition have chosen to play politics with the Music Hall.
"I think the people of the city really value this building and it is important to remember that the loan would only be used as a last resort."