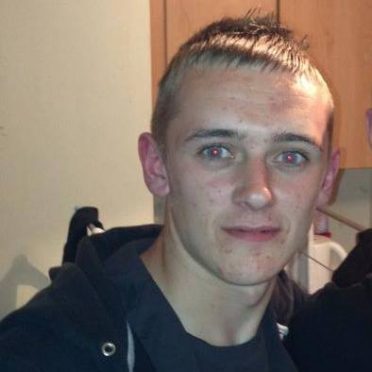 A young man has been placed on the sex offender's register for life after he befriended a schoolgirl online and asked her to strip.
Dean Bowie repeatedly sent "disgraceful" and "disgusting" messages to the 11-year-old over the course of a month.
During that time, he told her in "explicit" terms what he wanted to do to her sexually and tried to get her to send pictures of herself in her underwear.
The 20-year-old was only caught when the child left herself signed into her Facebook account and her grandmother was able to access her social networking site.
Yesterday Bowie appeared at Aberdeen Sheriff Court to be sentenced having previously admitted committing the offence.
The court heard Bowie, of 13C Manor Walk, Aberdeen, had originally met the girl when he was visiting a friend.
Fiscal depute Kelly Mitchell said that some time after the pair met, Bowie sent her a friend request on the social networking site.
She said: "Thereafter she began receiving messages from the accused.
"She claimed not to have read or received the messages, however on January 13, 2015, her grandmother had been using the complainer's tablet computer and noticed that the complainer had left herself signed into Facebook.
"She saw conversations between the complainer and the accused whereby the messages were of a very inappropriate and sexual nature."
The court heard that when questioned by the police, Bowie said he believed the girl was 13.
He told officers: "I know. You do not have to tell me. I already know I am in the wrong. She told me she was 13, which doesn't make the situation any better, but if I knew she was 11 I never would have.
"I know I am in the wrong and all I can do is apologise."
Bowie's solicitor Mike Horsman said his client was "ashamed and embarrassed" by his behaviour and asked Sheriff Graham Buchanan to consider placing him on a sex offenders' rehabilitation programme.
However the sheriff said that social workers were concerned about the safety of the public after ruling he displayed "deviant" sexual behaviour.
He said in order for justice to be done he was imposing an extended sentence of almost four years.
Bowie will spend nine months behind bars and will be released on licence for three years.
He was placed on the sex offenders' register for life.