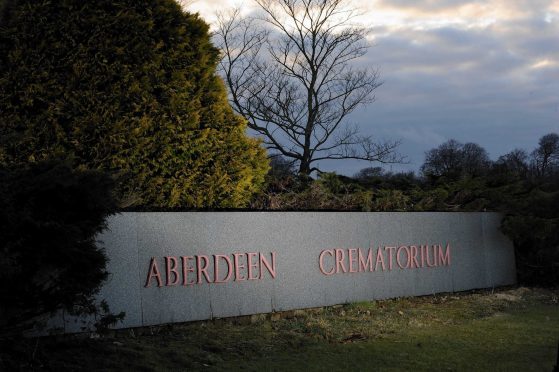 Families in the north are among the worst-hit by "funeral poverty" in Scotland.
A national report shows Moray, Aberdeen, and Aberdeenshire rank among the highest for burial and cremation costs.
The report was carried out by Citizen's Advice Scotland (CAS) on behalf of the Scottish Government amid concerns grieving families were increasingly facing financial stress while trying to cope with the loss of a loved one.
Looking at 2015, the study shows Moray tops the list of cremation costs, with a service priced at £890.
While Aberdeen's Hazlehead Crematorium, which also serves Aberdeenshire, sits at tenth with a service costing £693.
And in terms of burial costs, all three local authority areas are among the most expensive in Scotland.
Aberdeen is the seventh highest in the country, with families handing just over £1,427.
Aberdeenshire follows in eighth place, with £1,411, then Moray next at £1,373.
All three local authorities claim the charges are in line with the current service costs.
A spokesman for Moray Council said: "Moray's costs match both the costs of the service and are within a few pounds of the Scottish average.
"Other costs, such as funeral services and cremations, are outwith our control."
Aberdeen's finance convener Willie Young added: "We try to keep our burial and cremation costs at a level that is affordable, however, Aberdeen City Council is one of the lowest-funded councils in Scotland.
"And, just like everywhere else, we have to look at what we charge for services – unfortunately, these are no different to any other services and charges we make."
Meanwhile, Aberdeenshire Council has said while it has increased its service costs in recent years, it is still out of pocket.
The authority currently charges about £1,100, while it claims the actual gross cost is in the region of £2,100.
Councillors voted to increase the fees by 25% in February of last year.
In response to the concerns raised in the report, the Scottish Government plans to organise a national conference on funeral poverty, and consider a funeral bond scheme, recommended by CAS, which would standardise service costs.