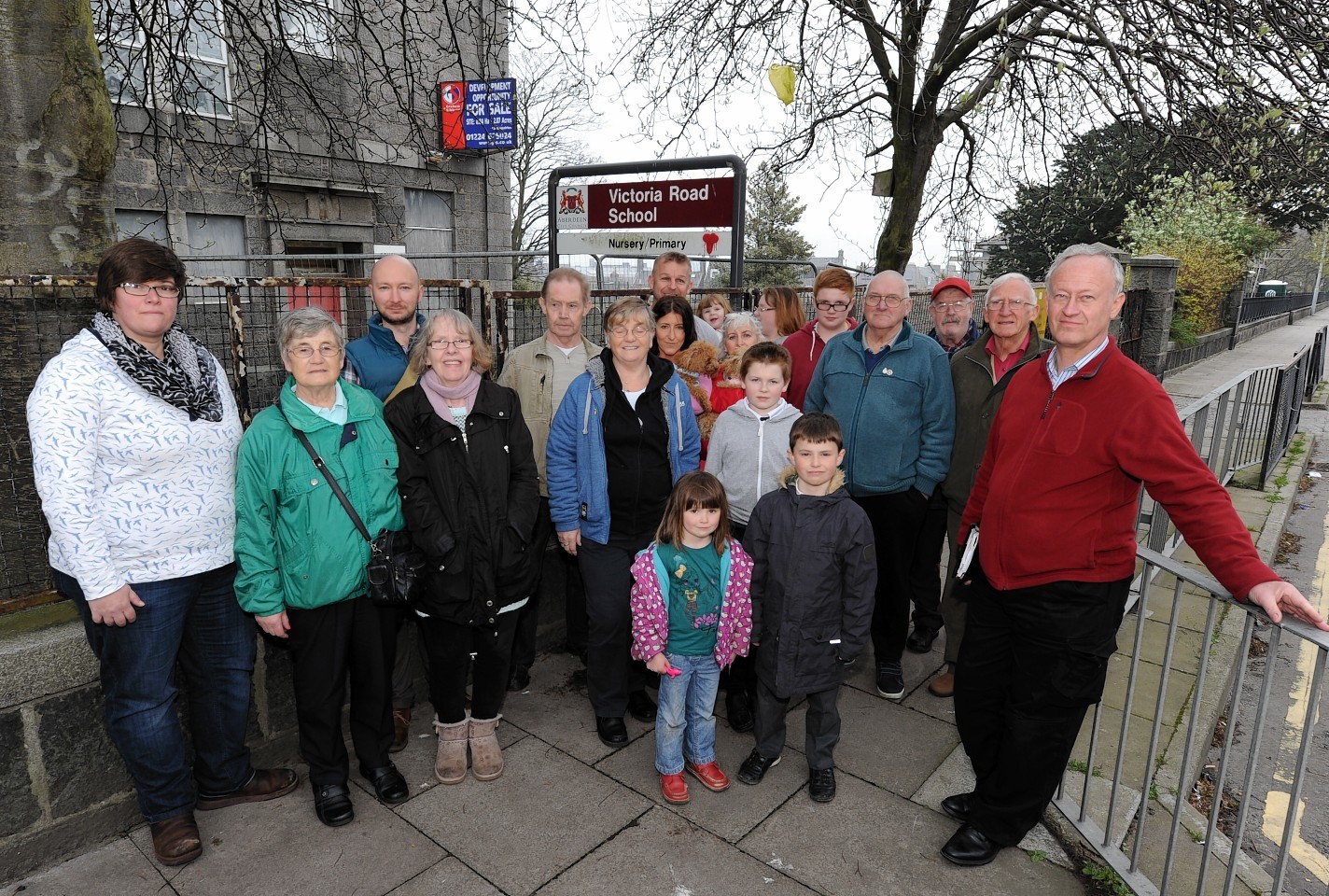 More than 150 people have rallied behind a crusade to save a historic Aberdeen school from being demolished.
Campaigners have spent the past few days knocking doors in Torry to collect letters of objections to plans to bulldoze Victoria Road School to the ground.
Barratt Homes has lodged a proposal to raise the school to the ground and redevelop the site as 62 new homes, a quarter of which will be affordable.
Passionate Torry man, Bob Gibb, is now going door-to-door in his fight against the development, gathering 155 letters of objection so far in just two days.
The vice-chairman of the Torry Community Management Committee said the feedback from his canvassing has been "fantastic" – and that he hopes it will convince councillors to save the school.
He added: "I went into one of the pubs the other day and I saw a fellow I knew. I said 'could you sign a letter and I'll make sure the council get it?'
"There was about six guys standing there and one said 'fit's that a' aboot?' I told them it was to save the school and they said 'do you have any other letters?'
"It was nice to get their support.
"I think we can still pester the council into listening to the people of Torry."
The Granite school building was built following a huge fundraising effort from local fishermen in 1878.
David Fryer, secretary for the Torry Community Council – which has been garnering support with Mr Gibb – said: "There is a considerable feeling it is wrong to demolish the old building. It is a strong local issue.
"It is part of the granite heritage and the city council is the guardian of the granite heritage policy."
He added that the community were keen to redevelop the school without knocking it down, turning it into a "social enterprise community hub" and affordable housing.
He said that a local woman who had been educated at the school told him she would "stand in front of the bulldozers" if need be.
"That is the strength of local feeling," he said.
"It is wrong and they shouldn't do it."