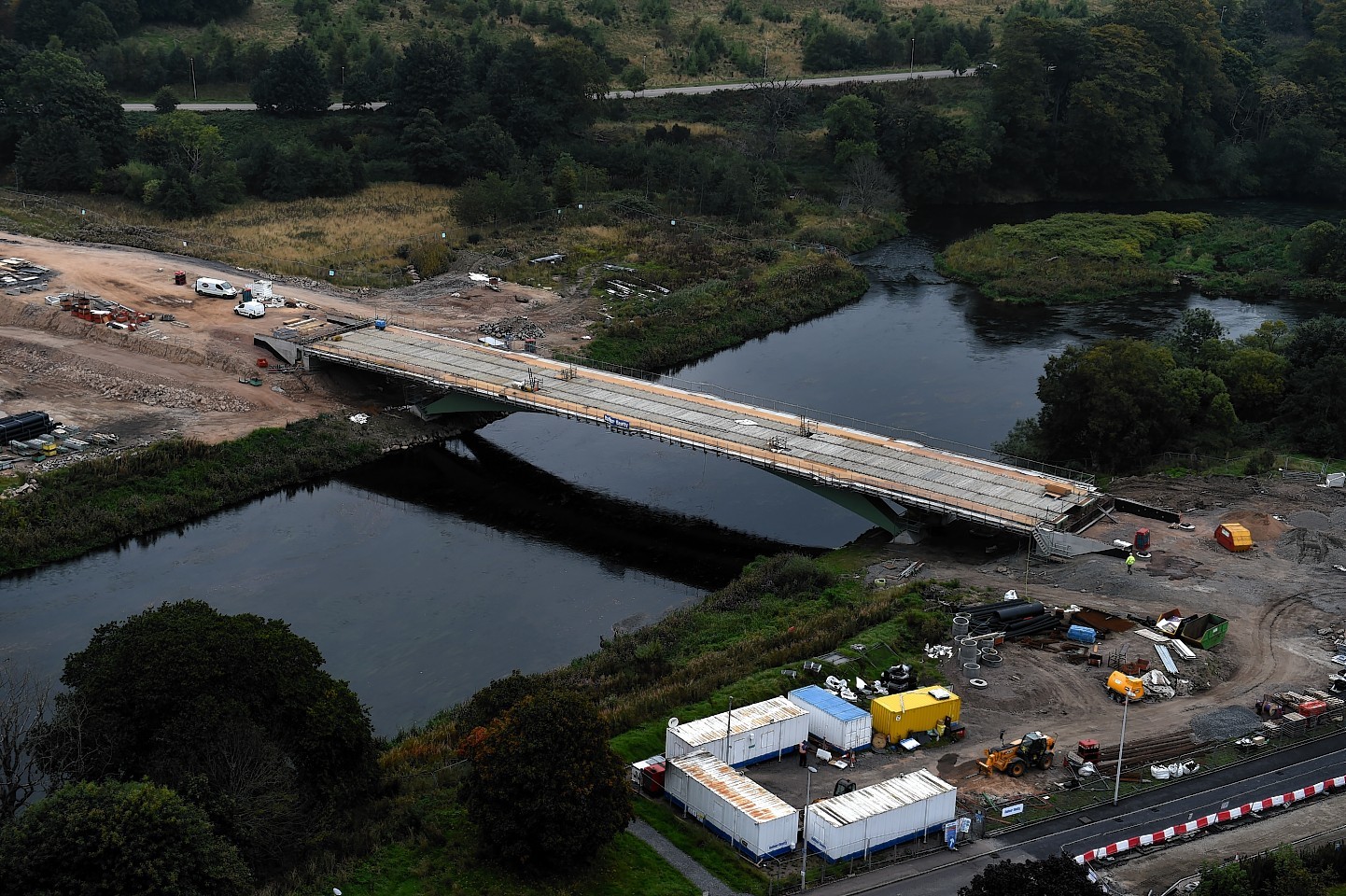 The final cost of the Third Don Crossing could spiral by millions of pounds, the Press and Journal can reveal.
Last night, Aberdeen's finance chief estimated the £18million project could be over budget by more than £2million.
And senior city councillors have also warned the authority could be forced to take legal action against developers Balfour Beatty if there are any further delays to the project.
The bridge, which was initially expected to cost £18million, was supposed to be completed by this month, but has been delayed.
The date was pushed back to the middle of next month, but a council report has now raised serious concerns over both the final cost of the development, and also whether the scheme will be finished in time.
The strategic infrastructure and capital plan states there is a risk the bridge will not be up-and-running as planned.
It adds: "The budget has also been flagged as red due to some unforseen works affecting the overall cost, however officers are working this through with the contractor."
Last night, finance convener Willie Young said the project could eventually cost "anything upwards of £2million" more.
And he refused to rule out legal action if the problems with the development are not overcome.
He said: "Where we find that Balfour Beatty haven't fulfilled their contractual obligations the council should make use of the contract that we entered into with them, but it would have to be done justly."
Vice-convener Ross Thomson has confirmed he has already approached the council's legal officers to discuss taking action.
He said: "I'm severely frustrated and angry there have been these delays on the contractor's part.
"They (the developers) are legally-obliged to complete this by March, and I have asked the legal officers to review the contract.
"This timeline has slipped and slipped again and I find that unacceptable, I have asked the legal officer what we can do if there are any further delays – we need to start being more robust.
"We have not agreed to an extension and that's why I've asked the officers to look at what penalties there are."
Balfour Beatty could not be reached for comment.