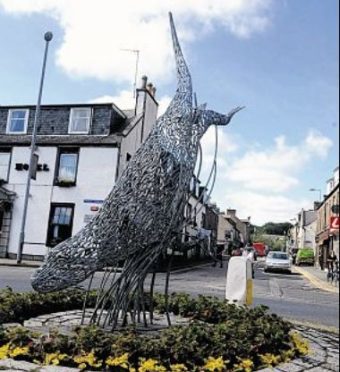 A community group has urged businesses in a north-east town to increase their opening hours.
Ellon Community Council recently carried out a survey among residents to give them the opportunity to have their say on the future of the community.
And more than 60% of the 791 responses highlighted the shopping amenities in the town as the area most in need of overhaul.
Now, the community council has called on shops and businesses to stay open later in a bid to improve the shopping experience for locals.
Chairman Sandy McDougall said: "With regards to the shopping facilities in the town, you can't blame people for not shopping if shops close by the time people finish work.
"We firmly believe that if you want to attract people who work outwith Ellon into the town centre, traders need to opening their shops later at night."
The survey was distributed in shops, hotels and online and the results have now been handed over to Aberdeenshire Council.
More than 50% of people also said they thought a health centre would be the best option to fill the former Ellon Academy site, with others preferring leisure and culture facilities.
Mr McDougall added: "In terms of the redevelopment of the former Ellon Academy, the survey shows people don't want high-density housing."