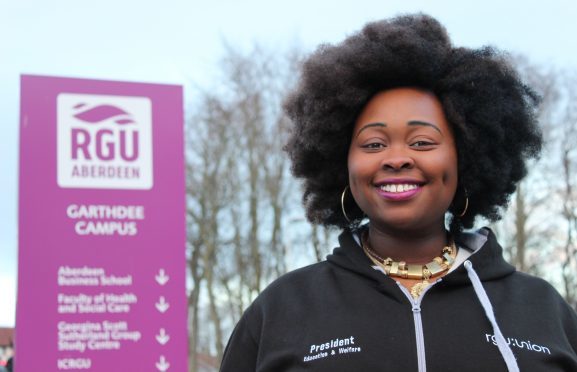 Robert Gordon University's newest student president has declared she will use her position to help "empower" women studying at the Garthdee university.
Yvonne Ofordu, 24, is the latest figure to join the leadership of RGU's Students Union.
Ms Ofordu, 24, has taken on the role of president for education and welfare, and will join Edward Pollock, president for communication and democracy, and GianPiero Franchi, the president for sport and physical activity.
Born in London to Nigerian parents, Ms Ofordu relocated to Aberdeen last year to study a postgraduate degree at RGU and has subsequently fallen in love with the Granite City.
Ms Ofordu said: "Aberdeen as a city really appealed to me and it was RGU's close connection to industry, as well as its diverse university community, which brought me to Scotland's north-east.
"I look forward to working with the student body and the university's management to ensure that RGU offers a first-class academic and social experience for students.
"Leadership comes naturally to me, so I felt that I would be a strong candidate for a student president, ensuring my peers have a voice and are represented within the university."
While juggling her new role as president with her final semester at RGU, Ms Ofordu made it clear she was aiming to help promote feminism at the university.
She added: "I feel it's important that women are given equal opportunities so I will be working hard to empower my fellow female students as well as support and promote RGU's diverse and inclusive university community."